Just in time for today's Work in Progress Wednesday, I took some photos of the projects I've got on needles. The one I'm currently working on looks nice, but it is totally not my favorite project of all time, can I just say.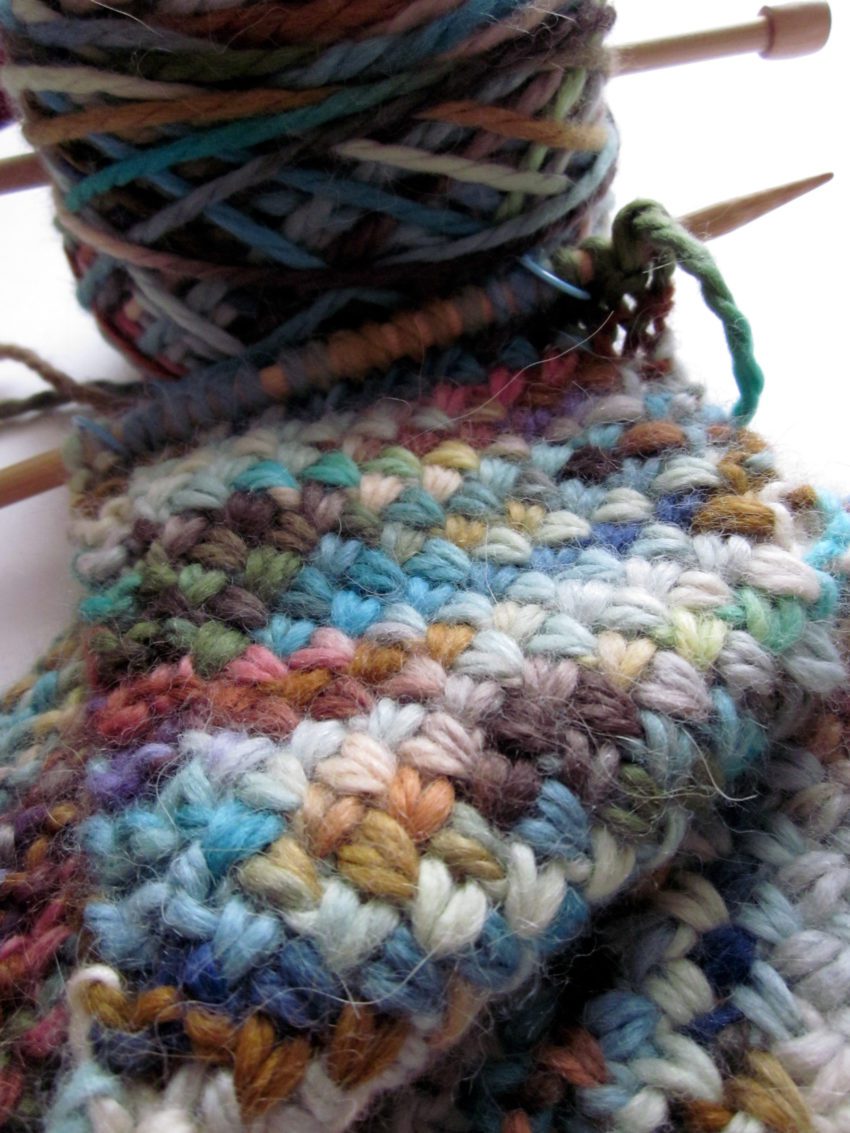 I'm making the Cross Stitch Scarf from the book 101 Designer One-Skein Wonders, and I'm not liking it, to be honest.
The stitch pattern makes absolutely no sense as written. I *think* the long convoluted directions really mean to knit that particular stitch through the back loop, so that's what I've been doing and I think it looks right, but it might not be. So figuring that out was a pain because I tried 4 different things before I got this result.
Also, the yarn that I'm using (Misti Alpaca Hand Paint Chunky),while absolutely beautiful to look at and nice and smooshy in ball form, is awful to knit with. It fuzzes a ton, and makes my hands itch, and I'm not even allergic to anything about it. The scarf is hairy, and that makes me sad.
The only thing this project has going for it is that the FO is going to be really pretty. I'm hoping a good wash will help soften it a bit so that I can wear it, because I'll be mighty sad if I can't after suffering through the process of knitting it! I'm determined to finish it… the next project will be more enjoyable for me, I hope!