I've been meaning to make Ishbel for a really long time. Like, I bought the yarn and pattern about a year ago with the intention of knitting it. Apparently I just never got around to it!
This month, we're doing a Shawl-a-long at my LYS, The Knitting Bee. We decided to do something quick and small, instead of a garment this time. It was a perfect opportunity to finally make this shawl!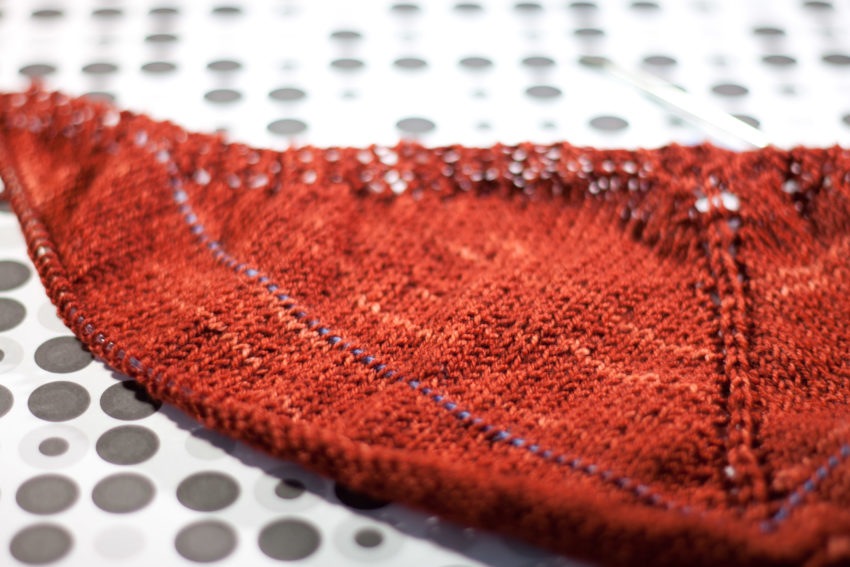 So far, I really just have miles of stockinette, but it feels SO nice. I can't wait to wear it. And yes, I do have a lifeline in my miles of stockinette. Why, you ask? Because somehow, the first time, I wound up with different amounts of stitches on each side of my "center" stitch, then somehow wound up with two "center" stitches. I don't even know how that's possible. I spent over an hour trying to fix it before I decided to just start over. It pained me to frog that much progress and I swore not to have to do it again. So, yes, lifeline in my stockinette!
As I mentioned, the fabric feels awesome! I was worried when I first started that it was going to be too loose for my liking, but as I got further along, I decided I really loved it. Malabrigo can do no wrong, even when my ball decided to yarn-vomit on me.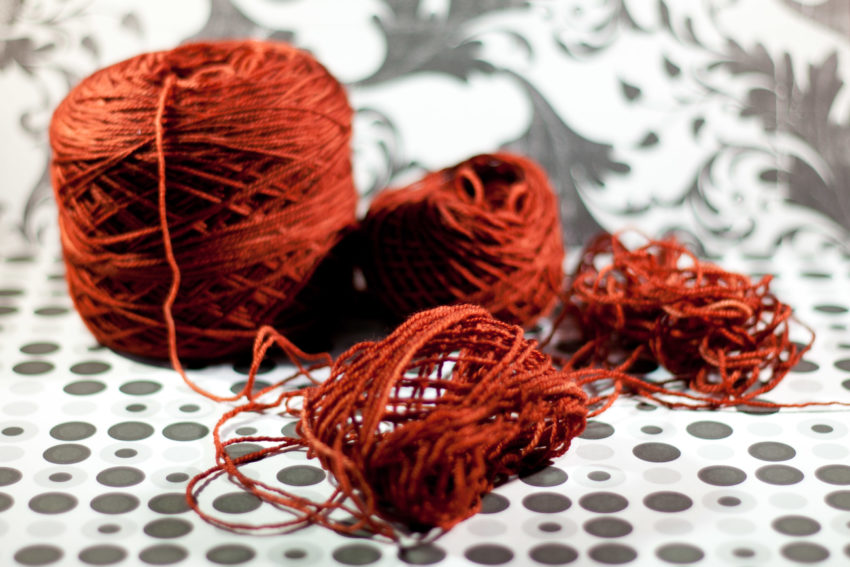 Now I can't actually take this project to the yarn shop, at least not until I get past the three blobs of yarn. I'm terrified that moving it will end poorly, so I just knit on the couch in front of the teevee. It was a gamble moving it to take the picture!
I have a couple other shawls in mind, maybe I'll take one of those to the knitting group. I have a second skein of Malabrigo Sock (in Lettuce), perhaps a second Ishbel needs to be made? I hear they're addictive, one of my friends has made six or seven!
For now, I'll be happy when I finish the first one. You know, a year late..