Ok, I actually finished this shawl last week, but it was late and dark and rainy, and thus not at all conducive to taking photos! Today was an amazing day, so I took my shawl out to the patio at the office for a couple photos.
I adore the picot edging at the edge of the little ruffles, I really do.. but EGADS it was a pain in the neck to knit! The bind off took forever and a half, I'm not even kidding – I spent three days worth of knitting just binding off.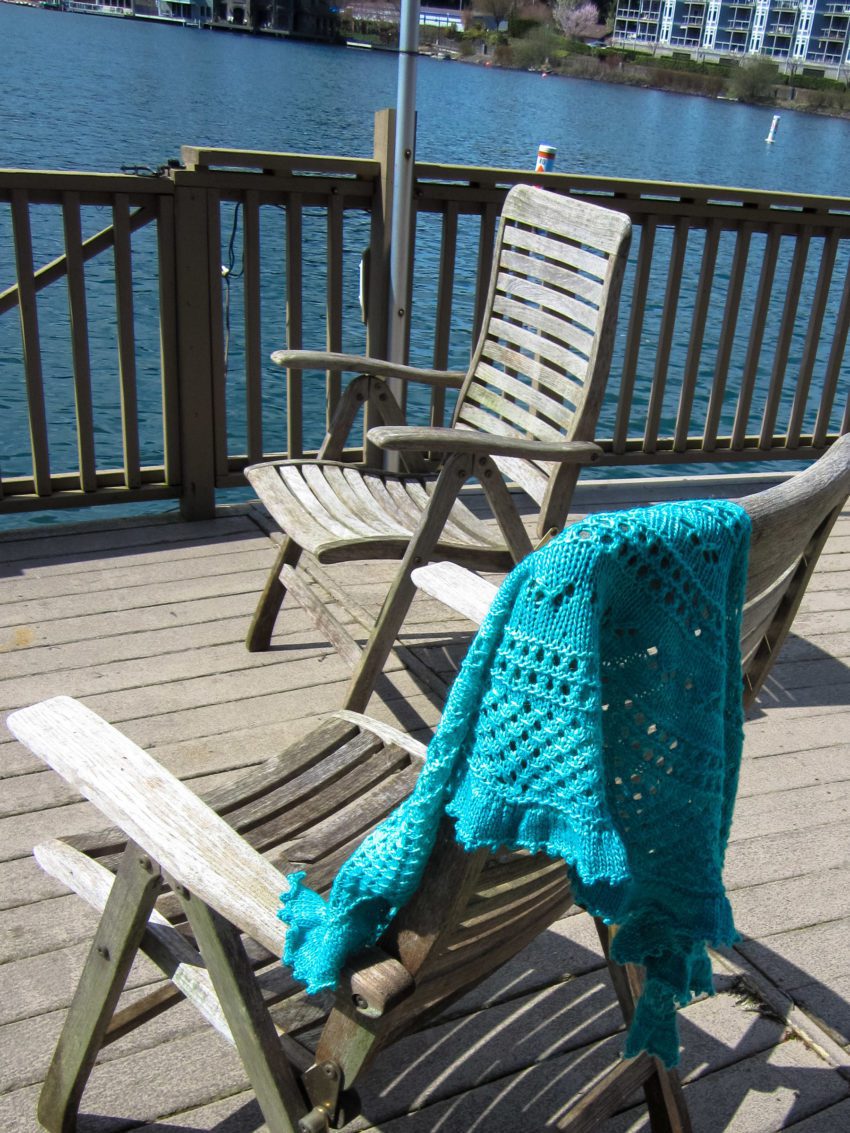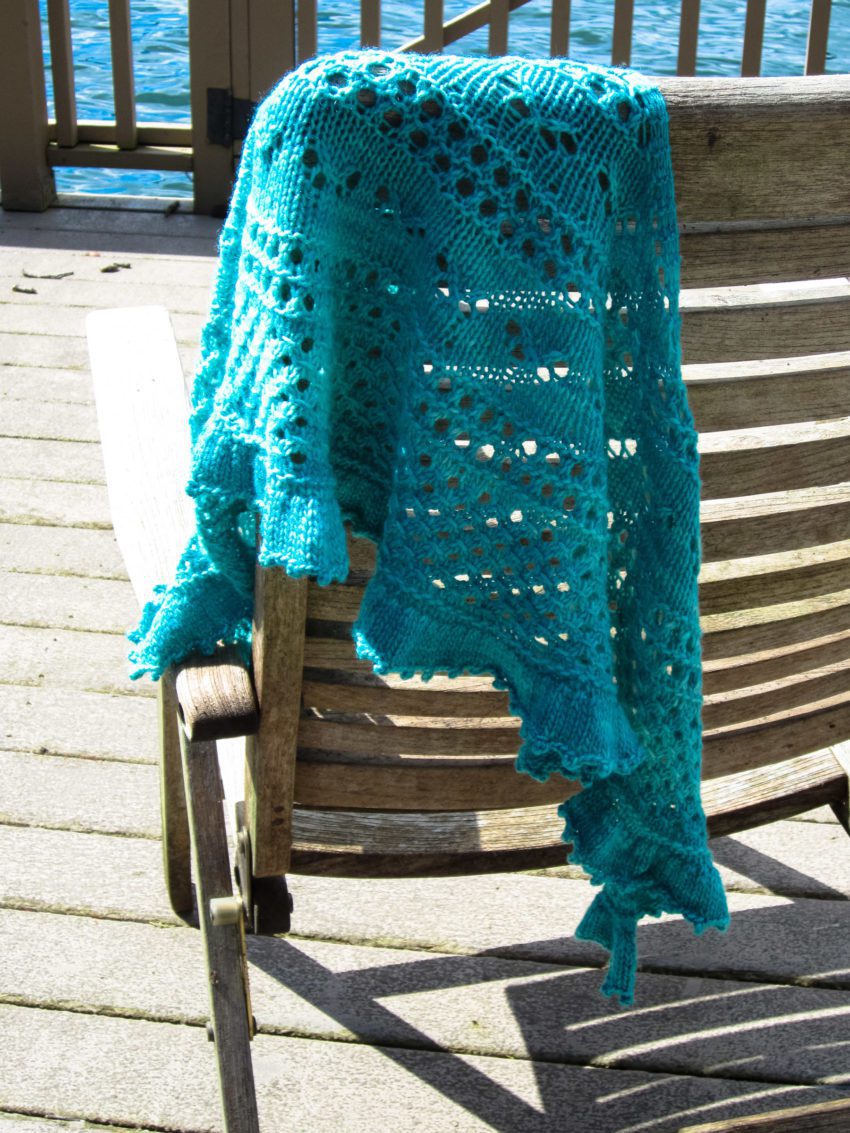 The whole thing drapes really nicely. I think part of it is the pattern and part the yarn, I really enjoyed knitting with the Silky Merino (oh Malabrigo, all your yarn is so yummy!) The pattern got a bit dull shortly through the third section though. I think it was me, I enjoyed the knotted lacework though. I'm glad I made one, but I don't think I'll be making more of this particular shawl.
So, some of you may notice the water in the background: here's where I make you all jealous and show you the view from my office.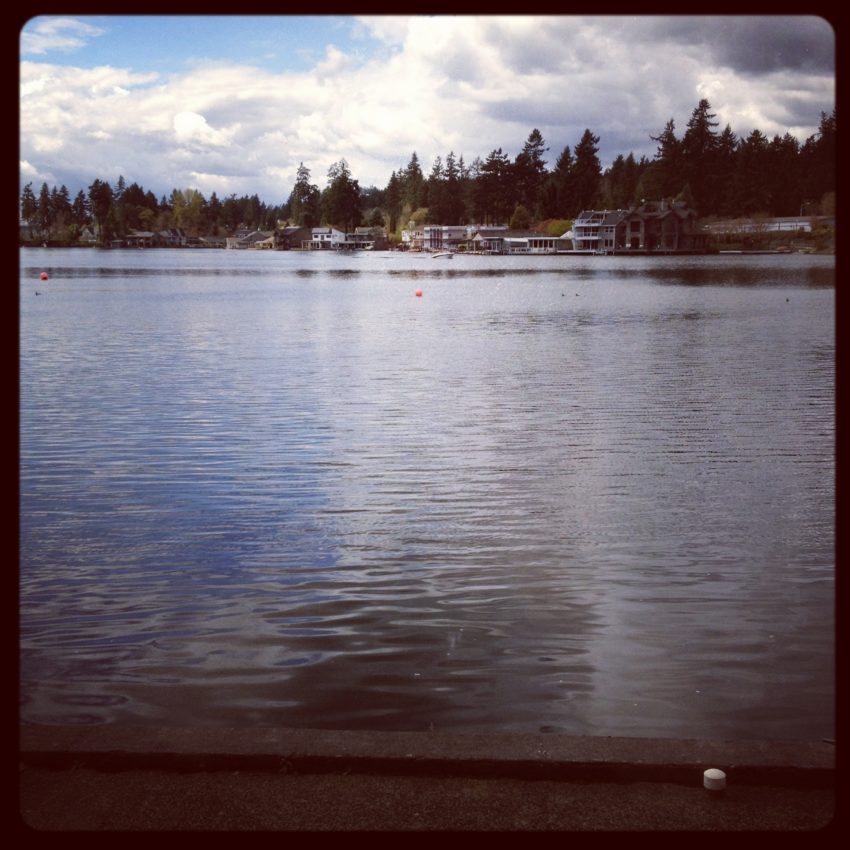 Please try not to hate me too much. For what it's worth, I am as jealous of the people on the boat as you might be of me! I'm actually not allowed on the lake: it's privately owned and only people that live in the super expensive houses on the lake are allowed to get permits for it.
It was a beautiful day today though, I shall leave you with something pretty I saw on my way back to my car.