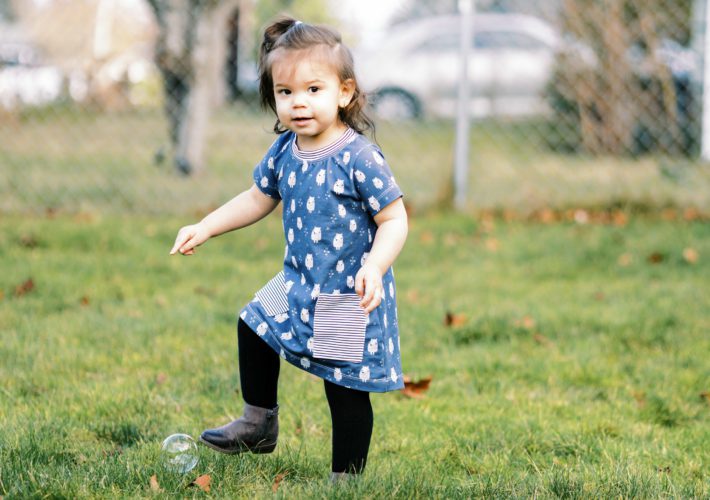 Woodland bears and tiny black and white stripes pair up wonderfully in this super cute little dress!
I'm kicking of my winter-y sewing with a pretty classic Christmas dress! Good old red plaid and a simple swing design made this a fast and adorable project.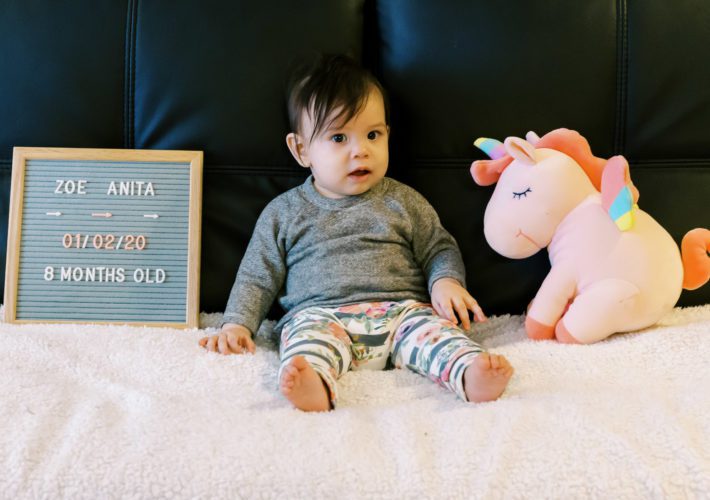 Zoe's 8 month outfit keeps a wintery theme with shades of gray and subtle pink. She looks so cozy and comfy in it!