When I was a kid, my grandmother got me a Sunprints kit to play with. I was absolutely fascinated by it, and spent hours collecting things that would make cool silhouettes, then quickly arranged them on the magic paper. I grew up in sunny Southern California, so there was always a perfect spot to develop my projects. When I realized the magic paper would run out, I carefully rationed it out, but still ran out much to my dismay. Those little blue leaf prints made me so happy!
So imagine my delight when I discovered a Lumi display at Jo Ann's! All the fun and wonder of one of my favorite childhood art projects, but with the added functionality of being fabric based! It's like I dyed and went to heaven (see what I did there?). It took all my willpower not to buy everything on the shelf. Instead, I came home with just the small Shadow Printing Kit to make a canvas pouch. You know, to test the waters. Maybe next week I'll buy the big bottles of color haha :D I mean, what? Me? Buy things? Nooooo….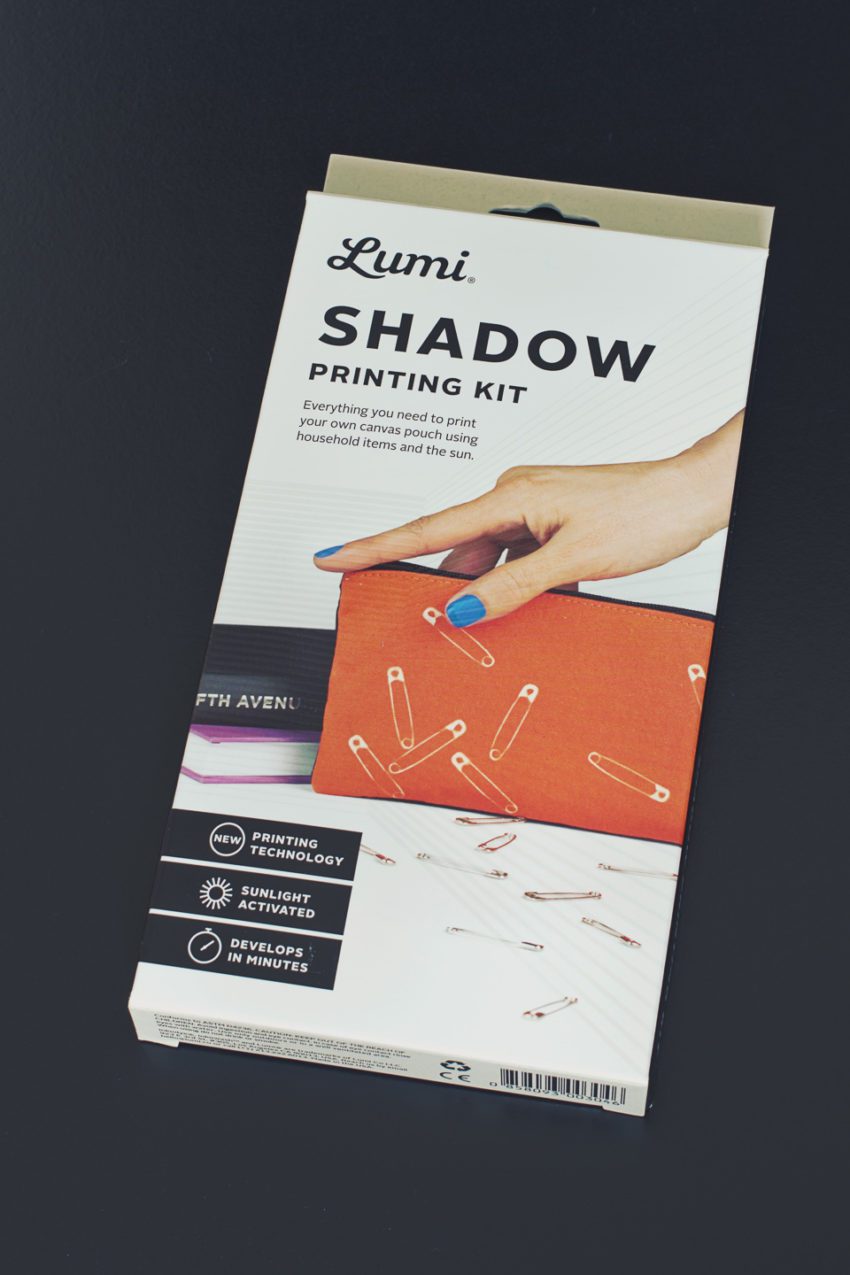 Ahem. Anyway. I've decided that I'm going to share the process with you guys :D The only flaw in my sun-printing plan is that I no longer live in sunny So Cal… nope, now I live in the often dreary Pacific Northwest (don't get me wrong, I love it here, but I'm not sure when the sun is coming back out to play). The urge to buy a UV lamp is growing. My wallet is hiding from me now.
It's raining today. It's supposed to rain tomorrow. It rained all week, except for the gloriously beautiful day that was yesterday… but of course I was too busy with work to play with my new toy. *grump*
The weather report says it's going to be nice this weekend though, so I'm crossing my fingers that I'll be able to have something to show you on Monday. I'm such a tease…