* This post contains affiliate links, which means I may receive commissions if you choose to purchase through links I provide (at no extra cost to you). Thank you for your support!
Refreshing summertime drinks are high on my list of favorite things in the world. Something about drinks that are not too sweet, a little bubbly, and extra cold just brightens my (already bright) summer days.
To be completely honest, I'm not sure how it happened, but I somehow found myself with about nine-bajillion limes in my kitchen. First, I made some Lime and Coconut Ice Cream (with my brand new ice cream maker). Then I made some piña-colada sorbet (it needed lime, trust me). Then I made virgin mojitos because I was out of rum.
And then, I remembered that I had some blackberries in the fridge that were begging to be made into something tasty.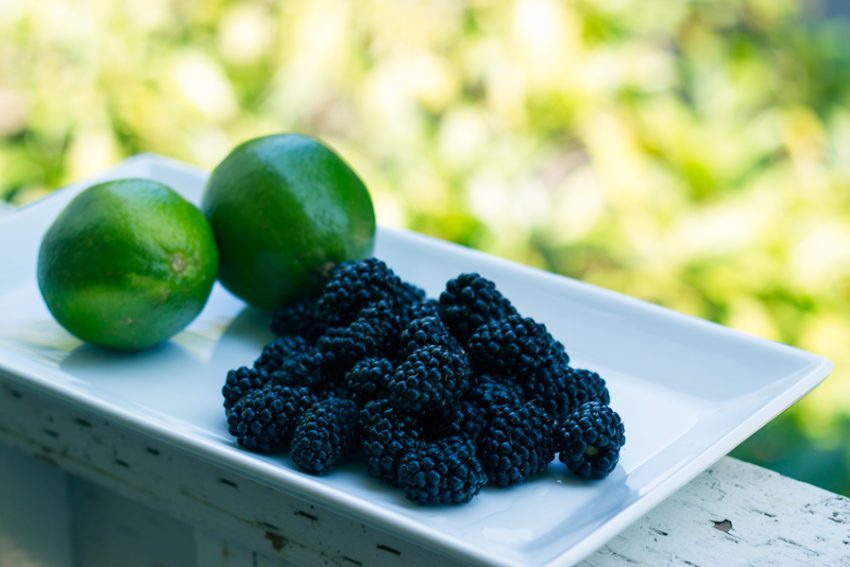 I remembered being out to lunch a few weeks ago, and the place had lemonade and limeade, with a variety of flavors you could add. I was intrigued by the idea of blackberry limeade, but sadly they were out of blackberry. Now I had an opportunity! So, with my blackberries and limes in hand, I set forth to make my yummy iced fruity drink. And, if I may say so myself, it came out GOOOOOD. So of course, I had to share!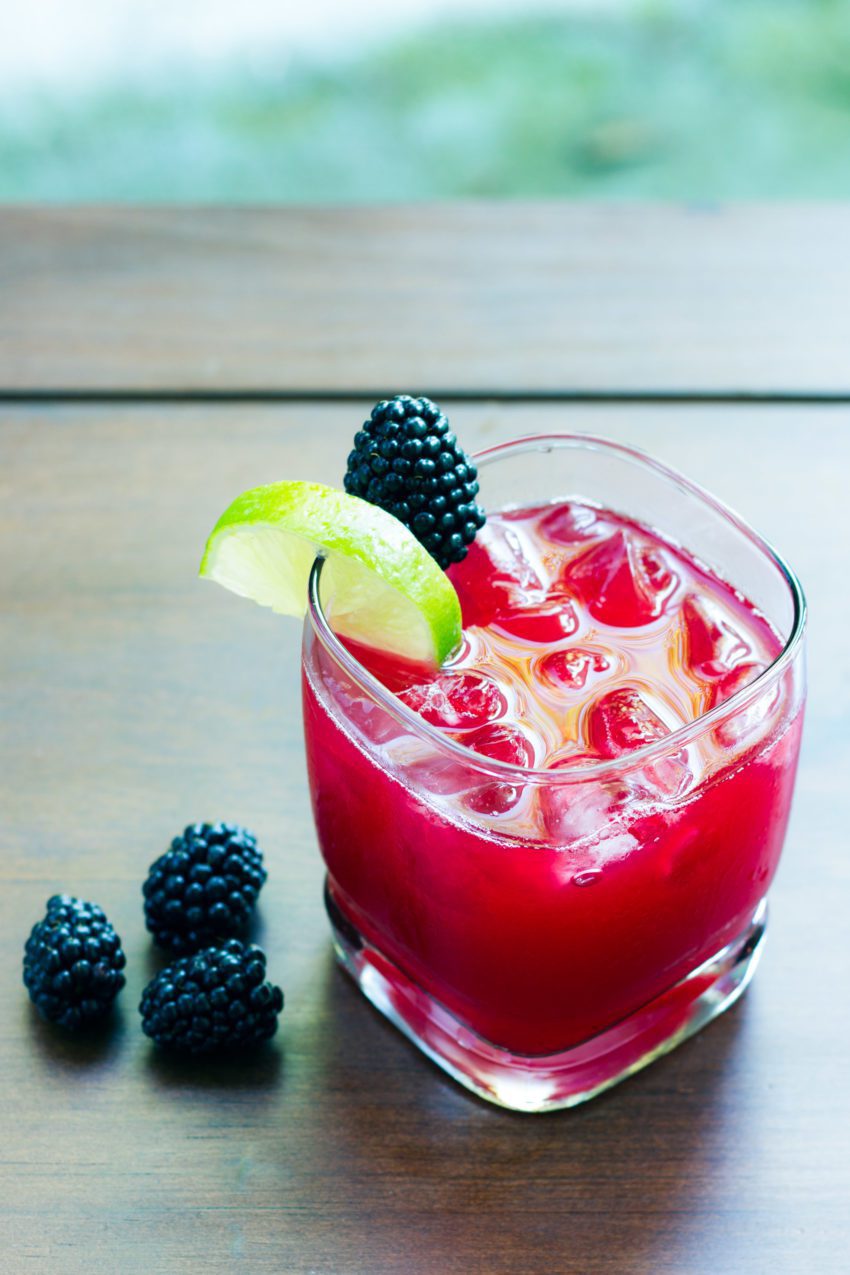 Print
Blackberry Limeade
Fresh blackberries and lime mingle together with some sparkly water for a cool, refreshing summer drink!
Author:
Prep Time:

5 mins

Cook Time:

15 mins

Total Time:

20 mins

Yield:

4 servings

Category:

Beverage
6 oz

fresh blackberries

1 cup

granulated sugar

1 cup

filtered water

1 cup

fresh lime juice

4 cups

seltzer water
Ice
Instructions
In a medium saucepan, combine blackberries, sugar and filtered water. Bring to a gentle boil, stirring occasionally. Reduce heat and cover. Simmer 15 minutes.
Pour blackberry simple syrup and lime juice into blender. Blend until smooth.
Strain the blackberry lime mixture into a pitcher through a fine mesh strainer. Discard pulp and seeds. Place pitcher in refrigerator until concentrate is cooled.
Slowly pour seltzer into the pitcher and stir carefully until mixed.
Pour over ice and enjoy!
Notes
If you're in a hurry you can skip the heating and simmering part and just stir the sugar until it dissolves, but the cooking method helps bring the flavor out of the pulp before you strain it, so you may be missing out!
You can also use filtered water instead of the seltzer water if you're not into bubbly.
After making my blackberry limeade, I dragged my chair out to the patio (I really need to get some patio furniture!) and sat in the sunshine with the dog, and enjoyed my little apartment patio garden. My mint plant is ridiculous! I pruned this thing to the stalk less than a month ago and it's already exploded.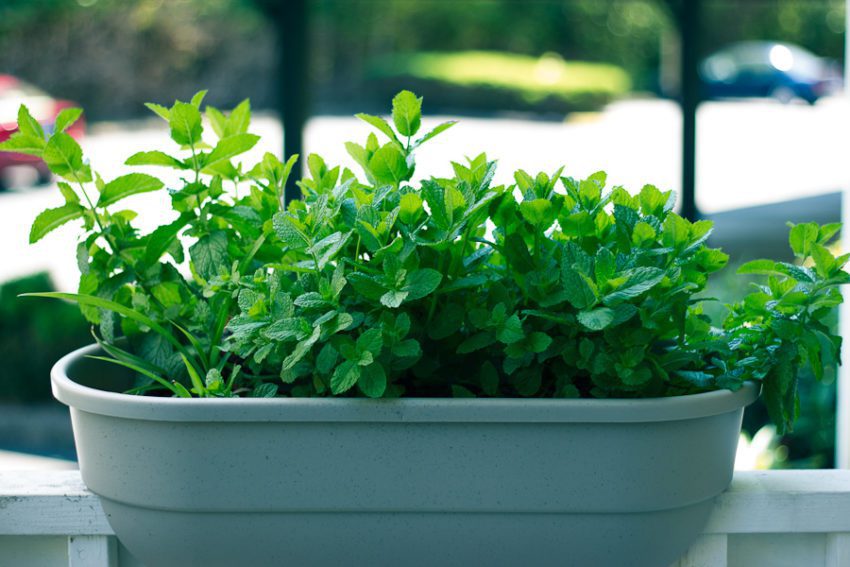 My other plants are not quite as established, but they'll get there. I have an unknown clipping (it used to be just one leaf in a yogurt cup!), a sweet basil plant, a strawberry plant, and a sunflower (that looks nothing like a flower yet). They're cute, and surprisingly not dead yet.
That's all the show and tell for today! I tried to take a picture of Toby, but he was unamused by the camera. I sometimes think he's really a cat in a dog's body. Anyway, I hope you enjoy the blackberry limeade!