It kind of feels like cheating to post this. I actually took the photo yesterday while the body was blocking, and since then I've finished the seaming and much of the ribbing. Unless my arms fall off (which is actually possible with the amount of time I've been spending at the gym lately), this will be done by Friday. Not too shabby considering I just started on Sunday!
I'm not in love with this though. I'm hoping it'll look better once it's fully finished, but my leaves don't really look leaf-y, and my yarn-overs are ginormous! Crossing my fingers that it looks good once I put it on.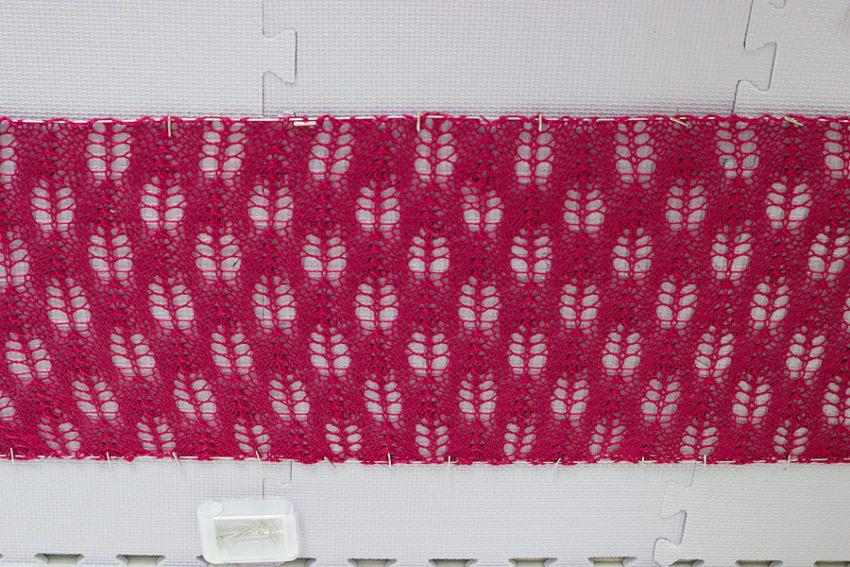 If the picture looks like it's upside down, that's because it is! I didn't realize until after I took the pictures, but the lace was upside down from where my camera was, and it actually looks less awkward like this than it did with the photo right-side-up.
The pattern is Something Lacy Shrug, and the yarn is Cascade Ultra Pima.