Just in time for FO Friday, I've got some photos of a few recently completed knitting projects. Been a bit since I picked up the old needles, and I hadn't realized how much I missed it!
First up is the project that made me get back to knitting. It's no secret I have a long queue and a huge stash, but it took a new pattern (which of course required new yarn) for an awesomely ridiculous hat to spark me into motion. I spotted Kotiya on Facebook and had to have one, and I quote "OMG RIGHT NOW". I probably could have used stash yarn for it, but I was 200 miles from home staying with my boyfriend for a few days. So now I know where the LYS in Everett is (and I probably didn't need to know that lol).
Anywho, I went and bought yarn and needles, and was done with my hat shortly afterwards. I haven't gotten a chance to get a good photo of this one (my normal tricks for selfies aren't working so well with this hat, and I don't know why!) but here's a sucktacular camera phone shot. It's a great quick pattern and I loved it.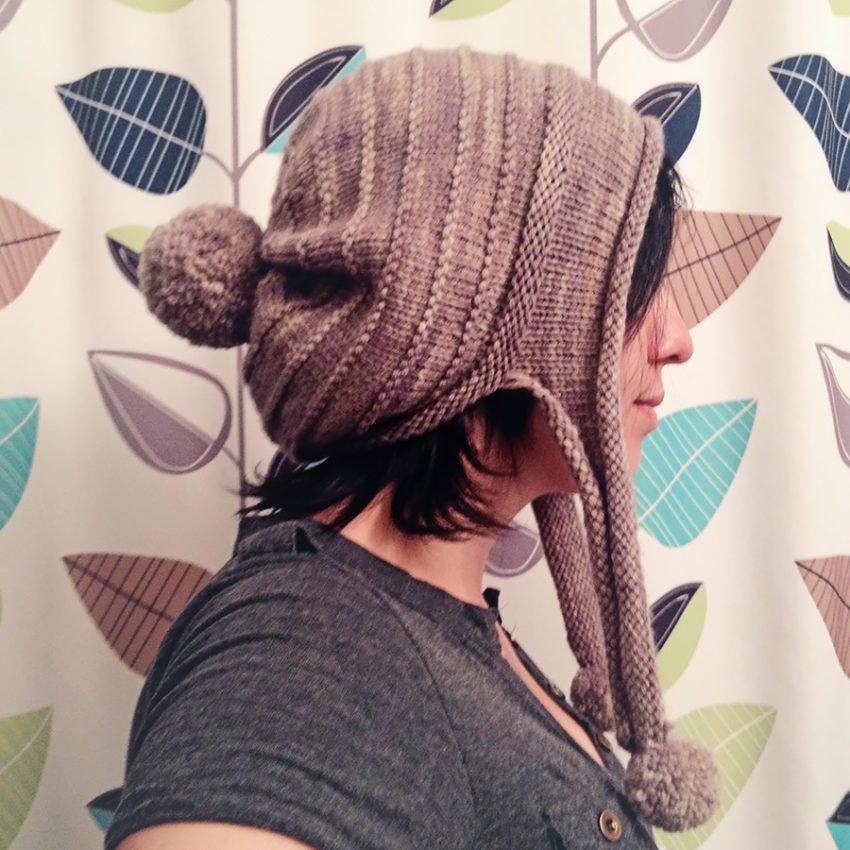 After knitting that, I noticed a really cool mitt pattern was the knit-along of the month in the Fingerless Glove Fanatics group, so I wanted to make those. They were not quite so quick since they used tiny needles and fingering weight yarn, but they went quicker than I might have thought. They sadly came out a little bit large for my hands, but they're wearable. The pattern is called Herbaceous Mitts, and they were much easier to photograph. Also, my Scrabble mug is amazing.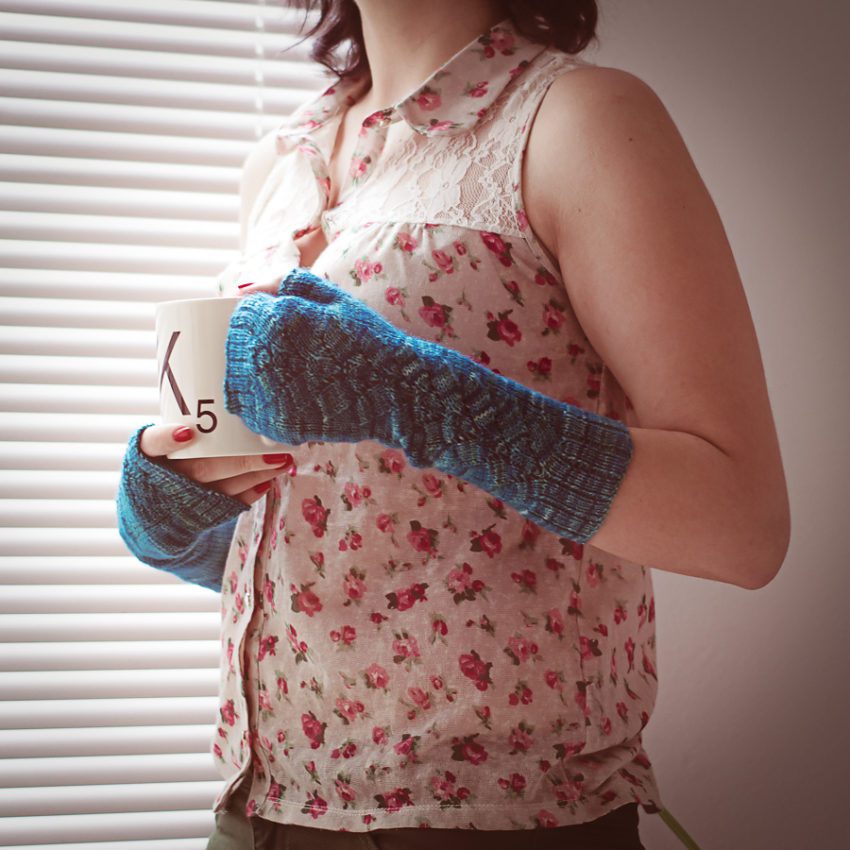 Lastly, I had a skein of bulky weight red yarn that isn't the right shade for the hat I'm making for my boyfriend (because as soon as he found out that I knit when I decided I needed a new hat, he wanted a Jayne hat hehe), so I made a really fast cabled hat. This one is the aptly Snappy Hat, and it was done within a couple episodes of CSI:NY.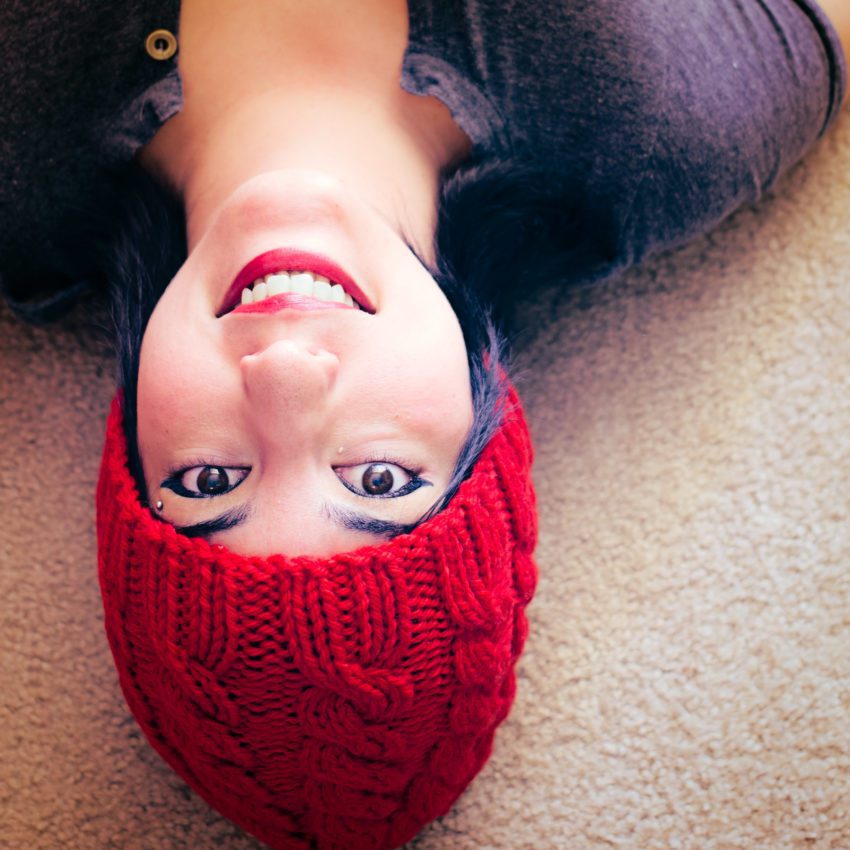 Don't ask why I'm upside down, it's a long story about how I was getting frustrated while trying to take a picture of the hat on my head. I'm kind of amazed that I managed a convincing smile, you wouldn't know I was cranky, huh? I'm really amused by this picture, so I made it my profile picture on Facebook and it's been a hit. My friends and family like the strangest things haha.
So that's what I've been doing this month, I can't wait to see what everyone else has made! If you have an FO Friday post up, leave a link in the comments so I can go check it out :)