You know, one of the things I love about FO Friday is that it is an active reminder and encouragement to photograph my projects. These mitts have been finished for almost a week, but I've been too busy wearing them to take pictures! But then I saw it was FO Friday, and took them off long enough to snap a few pictures (they are already back on my hands, by the way.)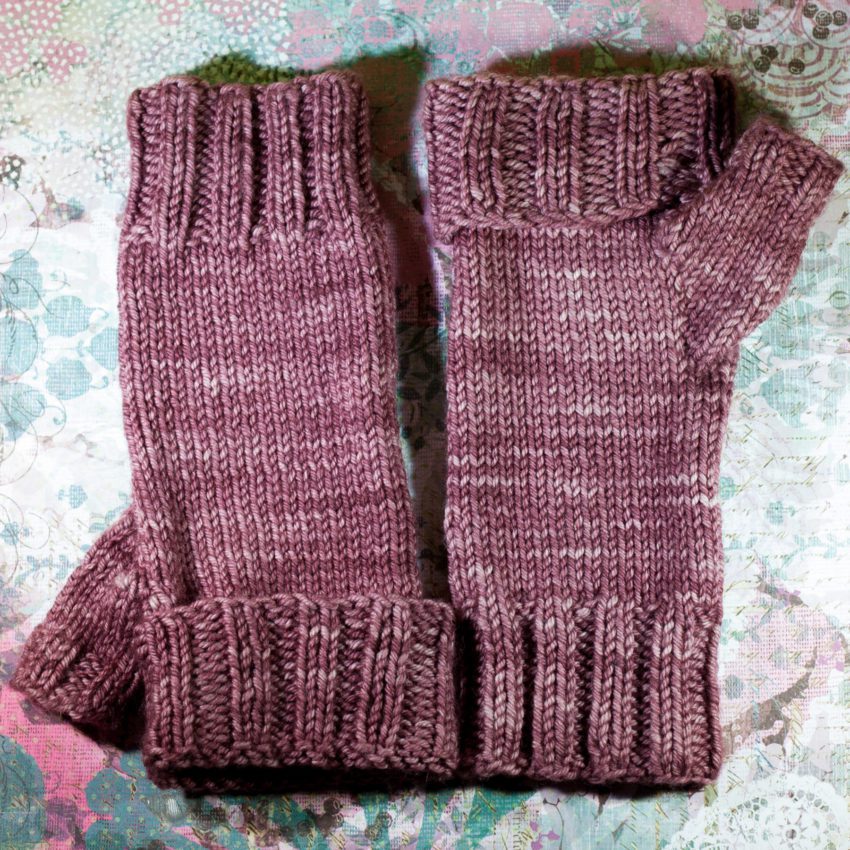 Ok so I know this isn't a tech blog and some of you don't care, but I got an iPad and an iPhone recently (and with those plus my Macbook and iMac, I think it's safe to say Apple owns my soul), and I love Instagram. I refuse to apologize for this :) If anyone wants to add me on there, my username is "lifelessmind", and I have no idea if there's a better way to help you find me.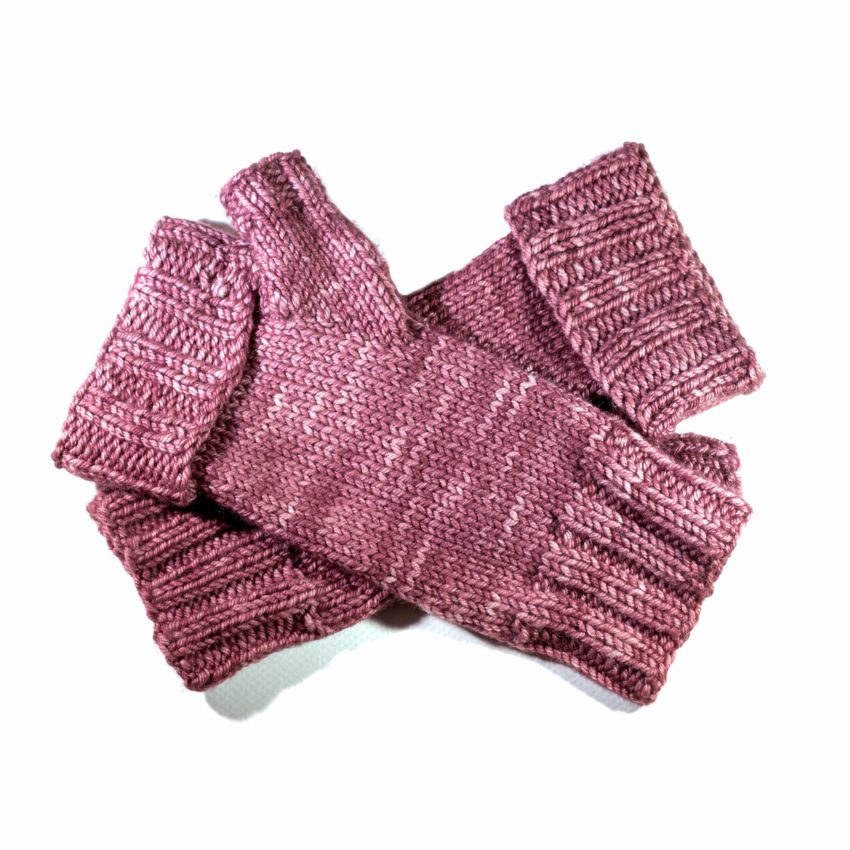 Anyway, here are the Ragtop Mitts I posted about recently! These all but flew off the needles, and can I just say that I think this is my all time favorite mitt pattern in the world? I am so serious. The fold over top cuff is really cute, and I like the double warmth over my knuckles. I've tried wearing them unfolded to cover my fingers but I personally like them better folded, even if my fingertips get no love. With all the fingerless gloves I wear, they're used to that anyway. Sorry, fingertips!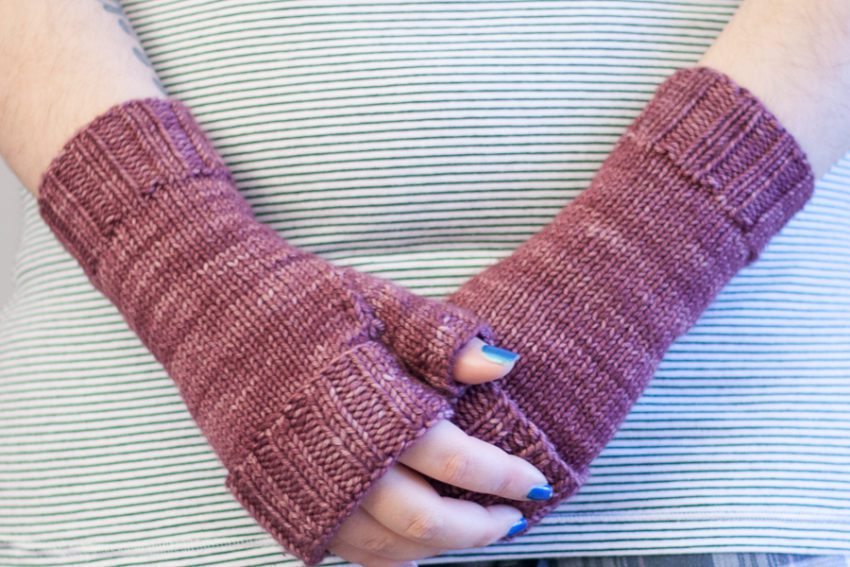 But the best part about these mitts is the thumb gusset. It is super roomy and comfortable! I want to learn how to modify the thumb fourchette so I can use it in all my glove patterns, because it is simply the best ever.
And the yarn is divine! Oh madelinetosh, you make such beautiful colorways and such snuggly yarn ♥
I've already got plans to make a second pair in Malabrigo Rios. I think for that pair, I will add the cable from Commuter; I saw a pair like that on the Ragtop projects page and love it. I thought about doing the full ribbed wrist, but man I hate knitting ribbing, and the cable is cuter!
Now, I know what some of you may be thinking: "But Katie, it's almost April, why would you be prepping to knit another pair of mitts now?" Well my friends, apparently Oregon doesn't care that it's almost April, because this is what I had to deal with when I left for the office yesterday: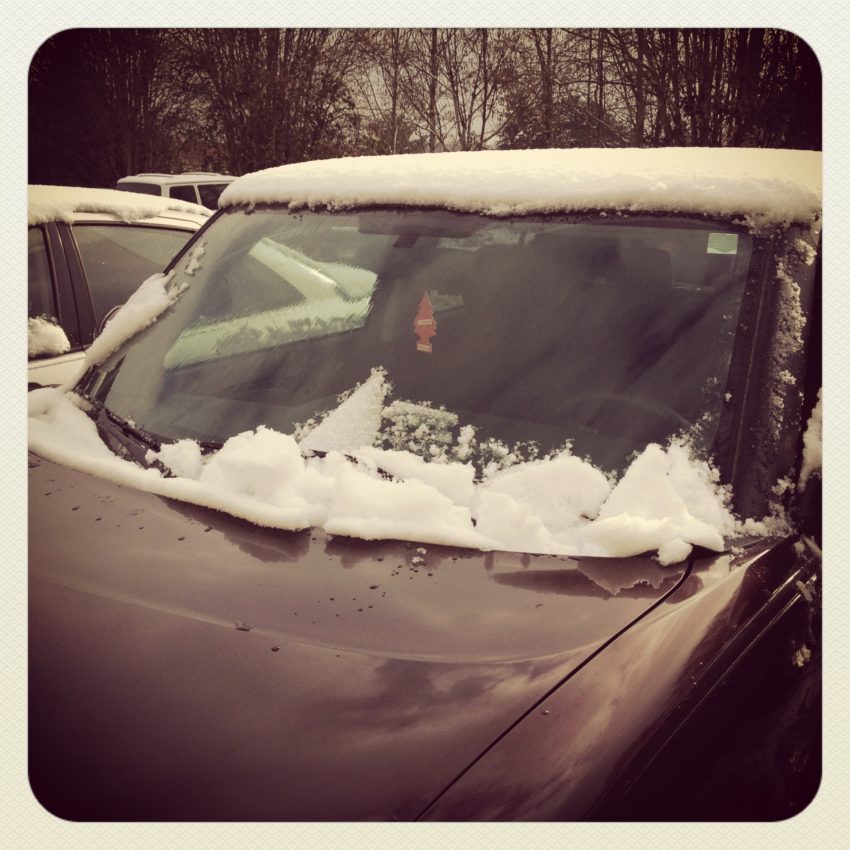 SNOW. Yes folks, Portland, a place that does not really get snow, had snow on March 22. Then my car decided to dump half of what was on the windsheild into my car (this picture, that's the "After".. so about as much as you see on my window wound up IN MY CAR. This is why I didn't move to Boston 5 years ago, in case anybody is curious).
So there you have it, I still need mitts, and Ragtop is an amazing pattern, everybody should have a pair of these! And now, I'm off to see what everybody else has finished this week.