So, it's been a while since I officially joined the Knit-along that we do at my awesome LYS, The Knitting Bee. Part of it is because many of the things they knit are not quite the same things I'd ever wear (I'm really particular about knit garments), though I did participate in the Shawl-along (because who doesn't love handknit shawls!) and when they knit the Mondo Sweater, I made the Mondo Hood.
The other part was that when I did participate last, it turned into the catastrophe now known as The Sweater I No Longer Speak Of™. I'm half surprised that didn't scare us all away from each other haha!
Anyway, for our Spring KAL, we selected a super simple, really cute shell-type shirt that is great for layering called Creme Brulee. I'm making mine in Malabrigo Arroyo. I'm actually planning on making a couple more, though maybe with a different stitch pattern, and definitely in not-wool for the summer. I love the construction of this because not only is it easy to make, it's also easy to customize and swap out stitch patterns if wanted.
Here's the progress I've made so far: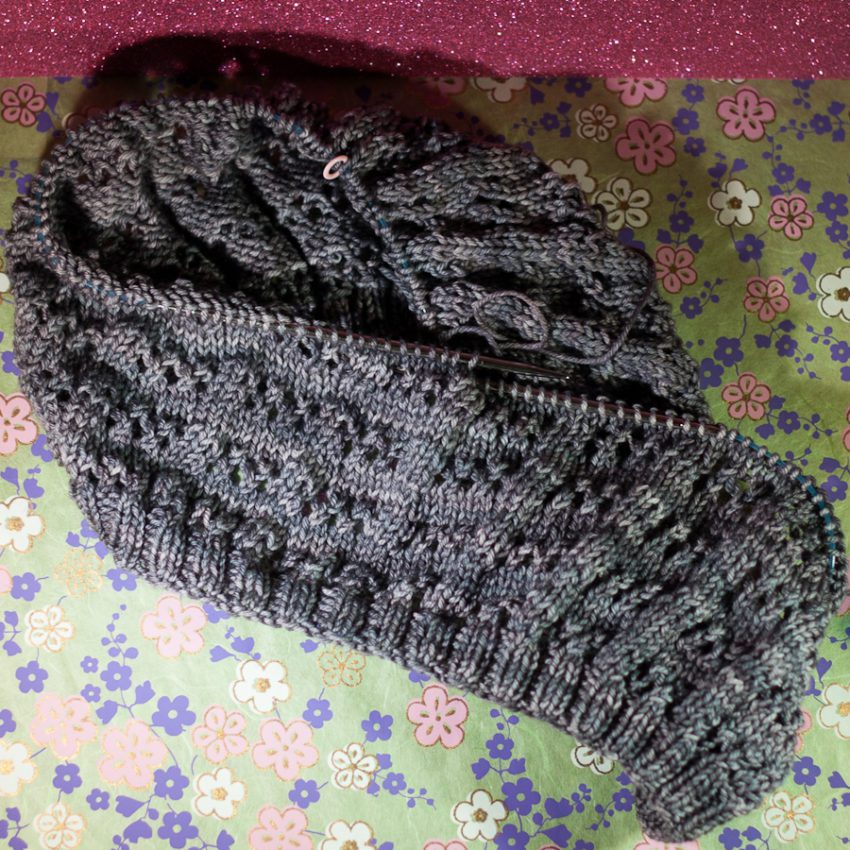 On one hand, it's knitting up quickly because it's a simple pattern. On the other hand, it's taking FOREVER because it's a garment. I'm such an instant-gratification kind that large projects make me crazy haha.
Because I'm a "want results now" type I kind of want to work on a second, smaller project, but then I also know that doing that will make this one take even longer. Oh, decisions…