* This post contains affiliate links, which means I may receive commissions if you choose to purchase through links I provide (at no extra cost to you). Thank you for your support!
Where does the time go? I seriously can't believe how fast Zoe is growing. Also, I am so impressed that I've managed to stick with her handmade outfits so long, yay!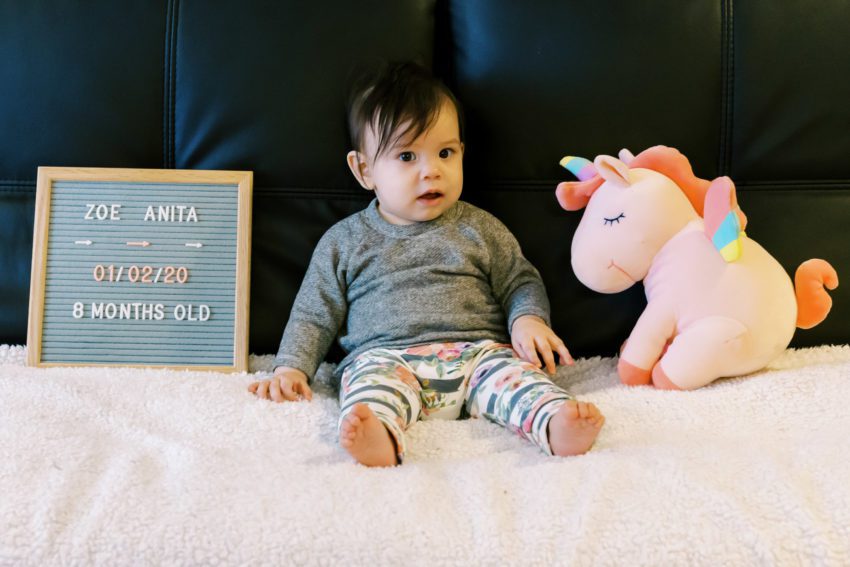 To keep things wintery, but not Christmas, I went with some grays for her outfit. Her sweater is a simple gray brushed french terry, and her pants are made of leftovers of this gorgeous french terry I got from Peekaboo Fabric. I made myself a pair of joggers and I've been living in them nonstop. Anyway, this post is about Zoe's outfit!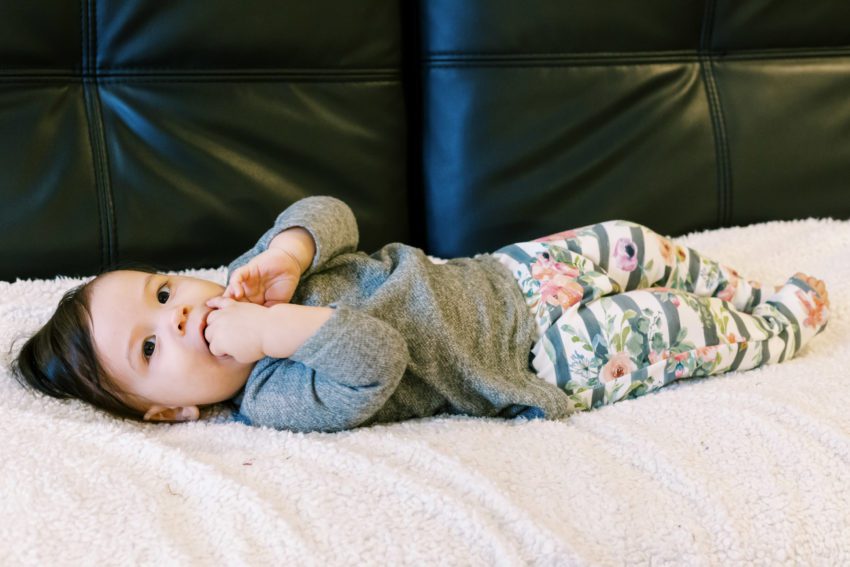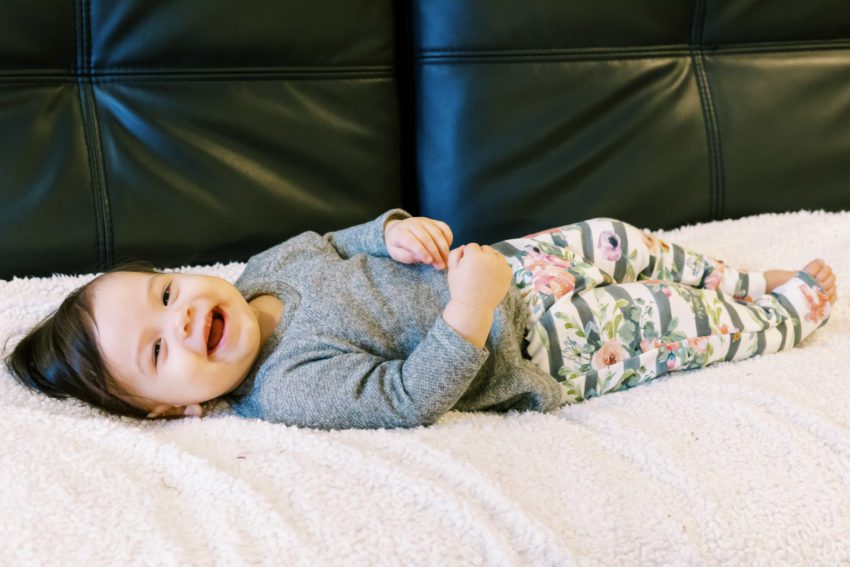 I'm sensing a theme in what I like to dress her in, and that seems to be the Raglan Sweater and Gusset Pants, both from Lowland Kids. She just looks so cute and comfy in them!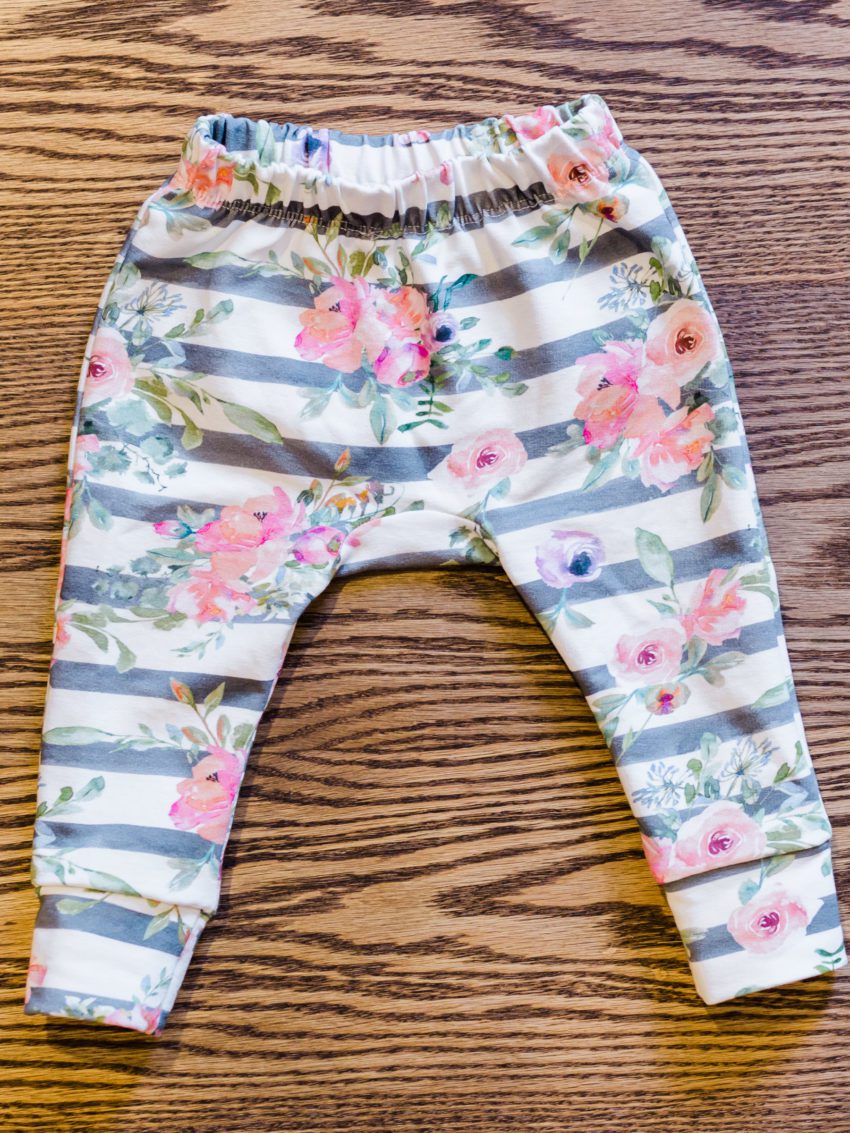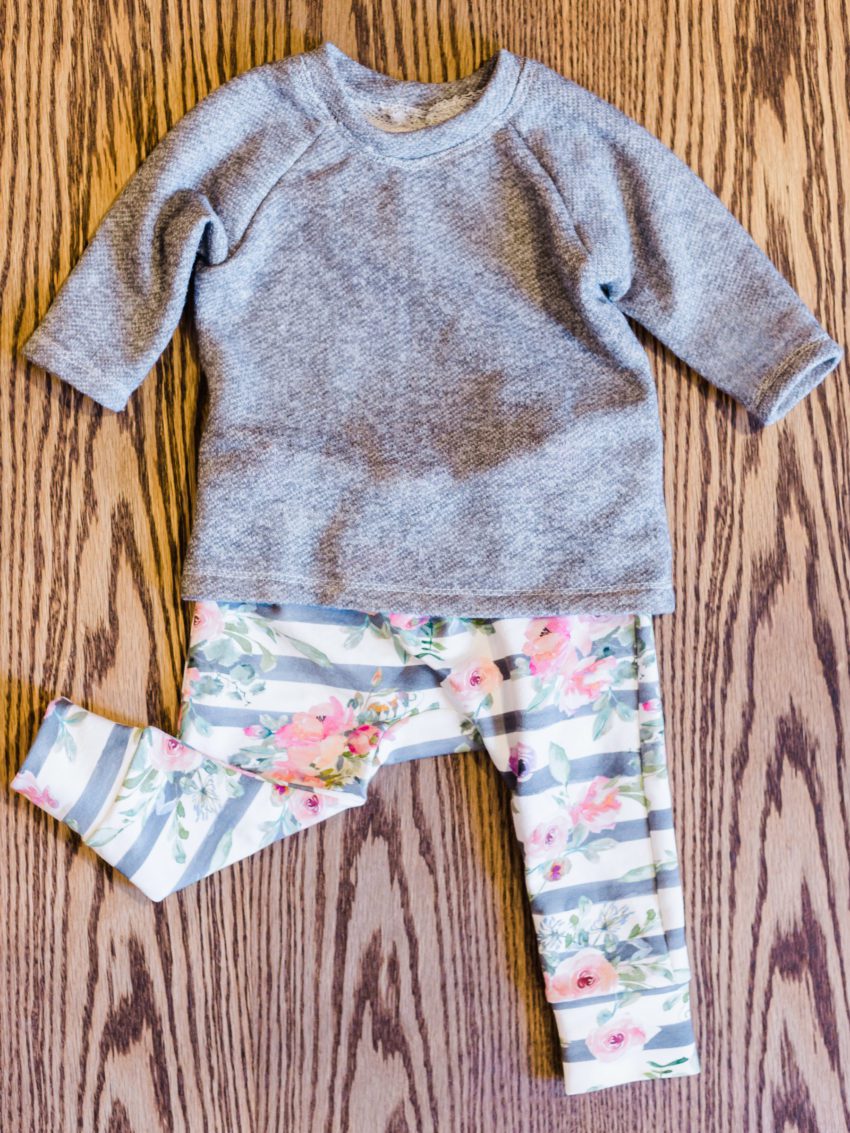 There's not a whole lot more to say about this outfit, it was pretty straight-forward and I have talked about these patterns before. I'll have to branch out a bit for her February outfit, which is of course going to be at least a little Valentine's Day themed.