* This post contains affiliate links, which means I may receive commissions if you choose to purchase through links I provide (at no extra cost to you). Thank you for your support!
Hey friends, did you miss me? I know I am so bad at blogging reliably! But, I am happy to say that I did succeed in my mission to make all 12 of Zoe's outfits for her first year even if I haven't blogged them well.
Since I'm so far behind (Zoe is 15.5 months old now lol) I thought I'd combine a few really here and save just the one year outfit for it's own post. So without further adieu!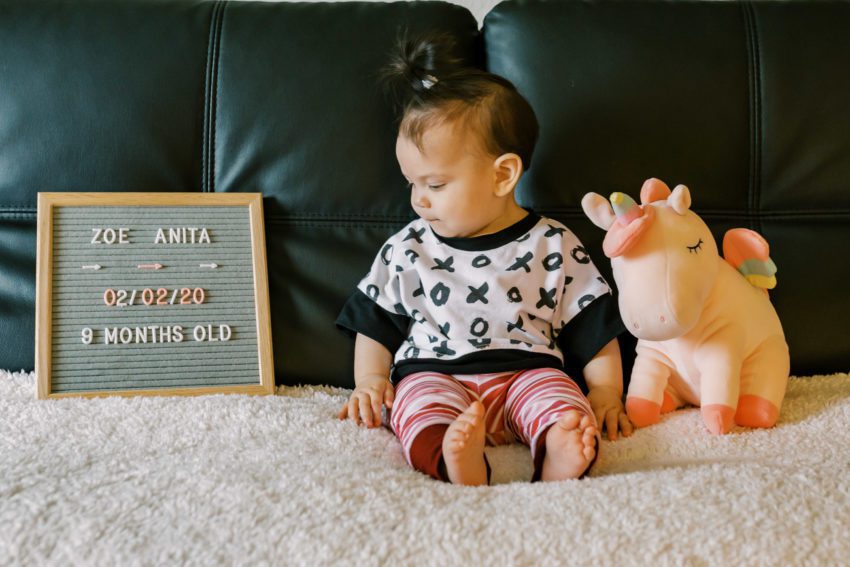 For her 9 month outfit in February, we went with a slight Valentine's theme. These adorable pink and red stripes, and XO print were from Raspberry Creek Fabrics. Dolman Top and Lounge Pants from Lowland Kids came together nicely to put together this sweet outfit!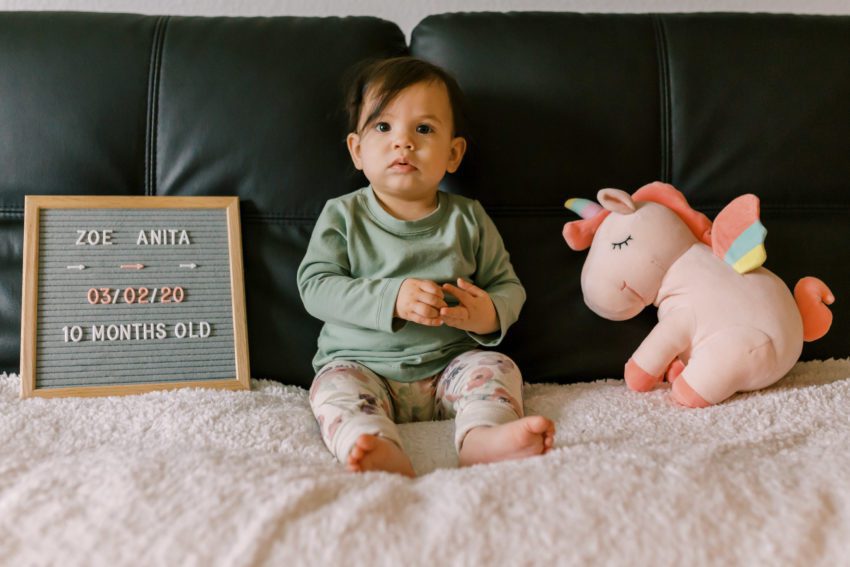 For her 10 month outfit we were starting to enjoy Spring, which is still pretty chilly here in Washington. Once again Raspberry Creek Fabrics and Lowland Kids paired together perfectly! A long sleeve Curved Hem Tee in Sage, and another pair of Lounge Pants in a beautiful oatmeal floral print started adding some cheer to our days.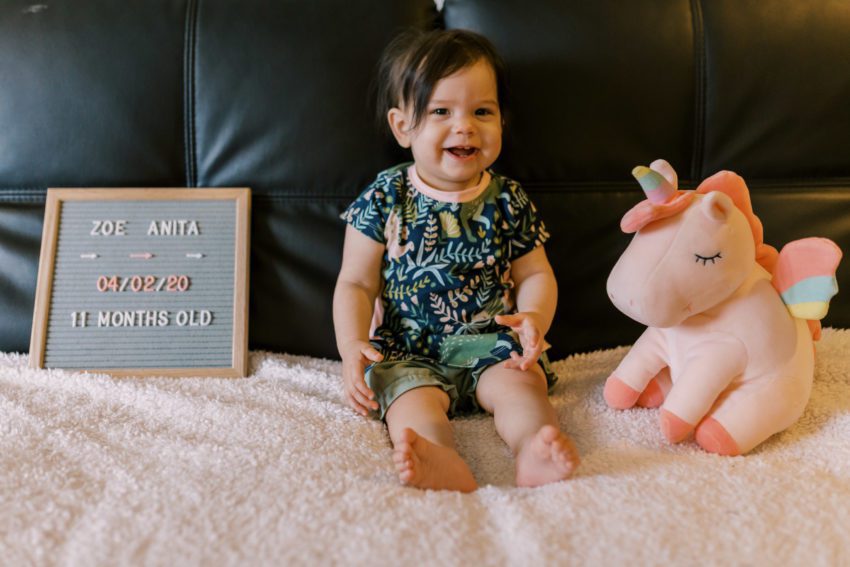 For her 11 month photo, we have a new combination! I got an adorable dinosaur print from Mimi's Custom Fabrics that I made into a Violet dress from Peekaboo Patterns. The bloomers are the bottoms from the Cloud 9 PJs, and Sage made another appearance because I just really love that color.
Now that her birthday has passed, I'm still making outfits for her, and I hope to post some of those soon too, along with some I made for Miles. These kids are just too cute and I really love sewing for them!