* This post contains affiliate links, which means I may receive commissions if you choose to purchase through links I provide (at no extra cost to you). Thank you for your support!
I am so proud of myself! When I started the 12m of Zoe project I had barely sewn any clothes at all and was terrified of knit fabrics. At the time making her 12 outfits sounded impossible. Well, in those 12 month (and then some by the time I'm writing this), I made… much more than her 12 outfits. She has more, Miles has more, heck I even made a few things for myself and my husband.
I can officially say I love sewing knits now, and my upgraded serger and coverstitch machine are very happy and busy haha.
So what did Zoe wear for her one year outfit? Tried and true Peek-a-boo Patterns with fabric from Raspberry Creek Fabrics!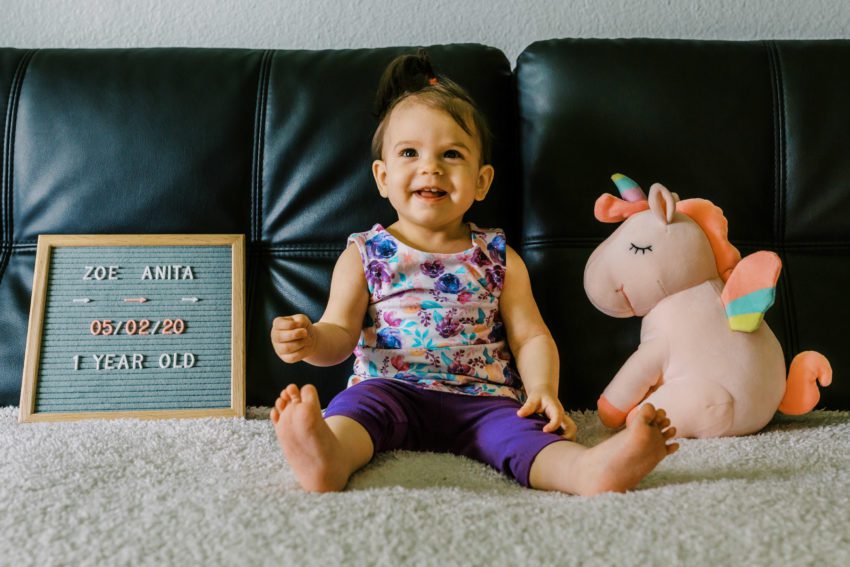 I really love simple peplums, and Melanie with all it's options gave me exactly what I was looking for. Paired with Agility leggings, a cute clean outfit for the birthday girl made us all happy. Plus, a throw back with the beautiful plum floral fabric was a fun way to make the project go full circle!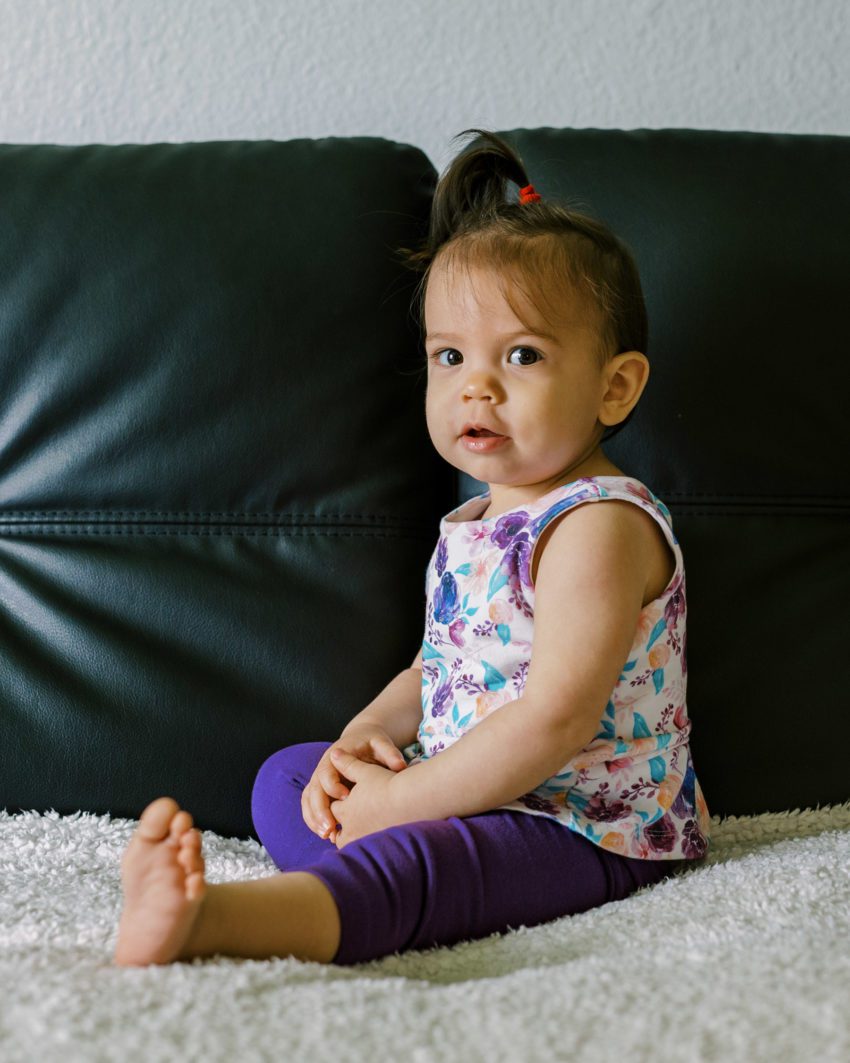 I did make her a second outfit too, for her studio portrait session. It was another Melanie with different settings, I really love versatile patterns like this! I paired this one with the bloomers from Cloud 9 and I'm still so in love with this Sage color.
These two adorable photos are from Cake Smash Chaos, if you're in the Seattle area and have a baby that is going to be one soon, we loved working with Debra over the years between Miles and Zoe's newborn and one year sessions.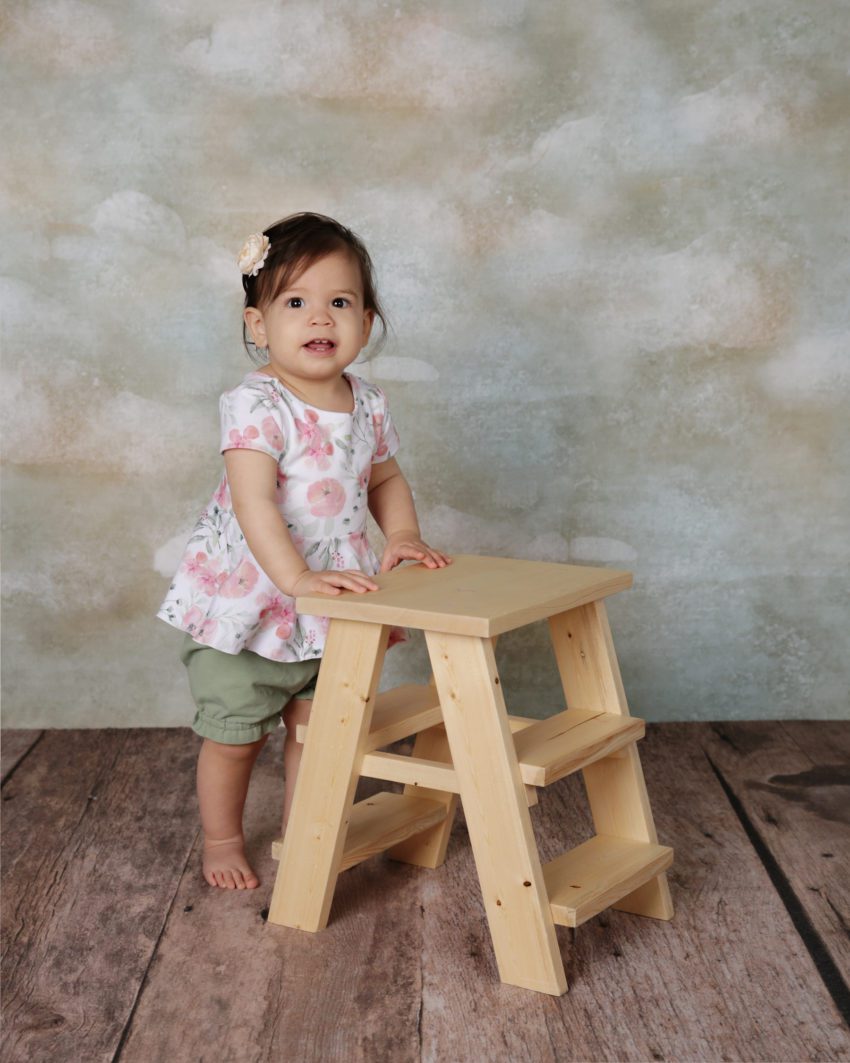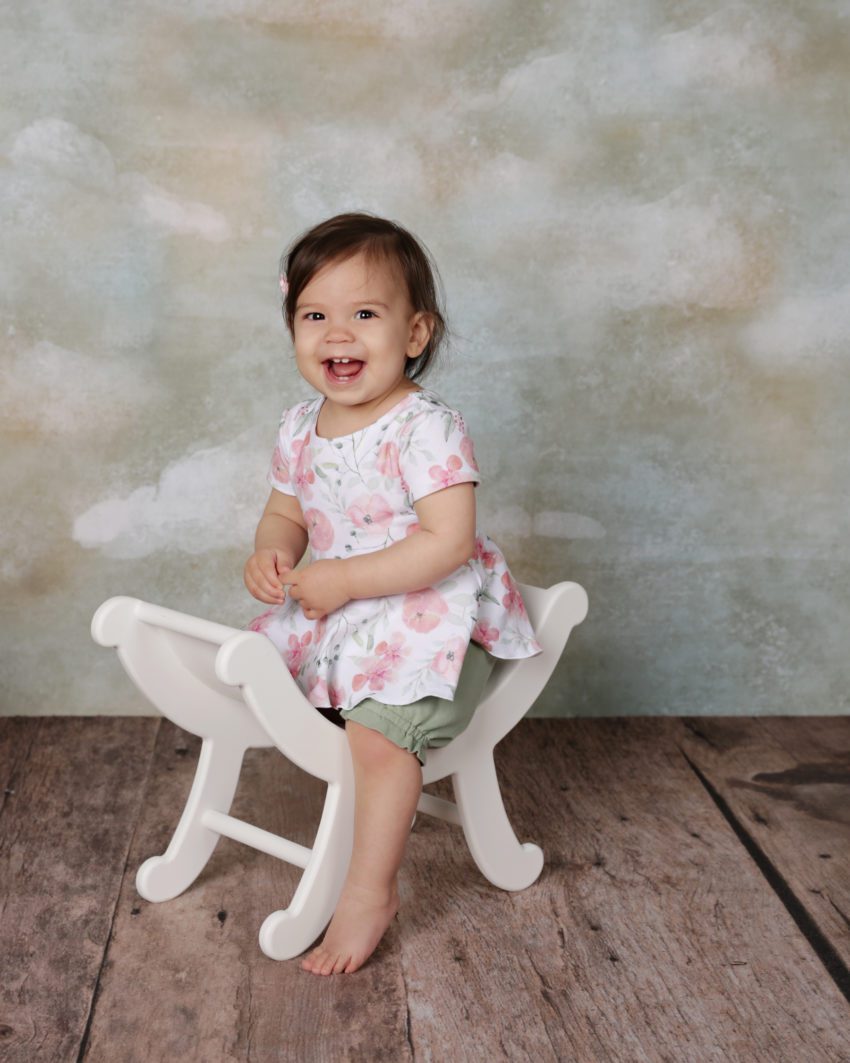 And with that, we're all done with 12m of Zoe! It's been a fun project and I'm so glad that I was able to keep at it even though it seemed so daunting at the beginning. My kids have a beautiful wardrobe full of handmade clothes because of everything I've learned over the last year, and Zoe is the best dressed baby in town!