For Zoe's third month-day, I made her a very summer themed outfit. The bright colors, the popsicles, the shorts, the chubby legs… happy August indeed!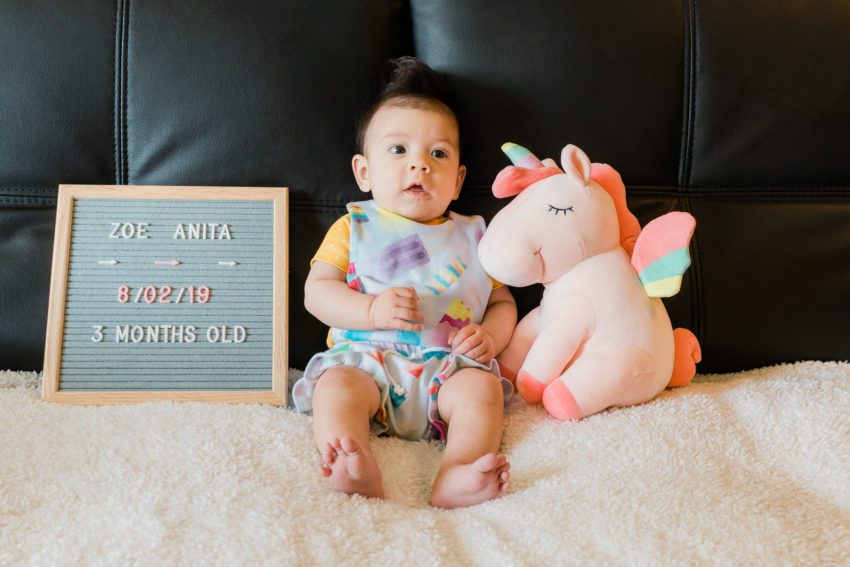 The main focus of this outfit is the little overall romper thing. It's made of two parts, both from Lowland Kids (they have build-your-own options, it's pretty neat).
The fabric for it is a lovely french terry from Raspberry Creek Fabrics, I adore everything I get from them. I'd say a good 80% of my knits come from there!
The bottom part is the Ruffle Shorties, made with the shirred method. I am obsessed with how cute it makes Zoe's little chubbers look! Miles was so skinny, it's fun having a baby with big thighs.
The second part of the romper is the Round Bib. I love the crossed back and the popsicle fabric really looks cute on it.
The last part of the outfit is the mustard dot onesie. It's a pretty basic one, with raglan sleeves. The pattern is Duck Duck Goose from Peekaboo Patterns. The mustard dot fabric is of course also from Raspberry Creek. Their club fabrics coordinate SO well!
Overall, I like this outfit but I'm not entirely sure if the bib-style rompers are really my style. I'll try another one next summer when she's walking though, maybe it just looks a little odd on the smaller babies. What do you think?