Ever since I spied a gorgeous Elizabeth barrel bag out in the world made by the amazingly talented Diedelbug, I have been wanting to make something that featured the Tula Pink queen.
I finally took the plunge and fussy-cut some pieces for an Envelope Clutch, because I have made that enough times to feel comfortable with knowing how it sews up. And it's a great pattern but that's beside the point.
It was really interesting trying to make sure everything worked out how I envisioned it. She's actually even better aligned in person; for some reason she was being fussy while I was photographing her. The double-piping was a pain in the tush to put in, but I absolutely love how it turned out!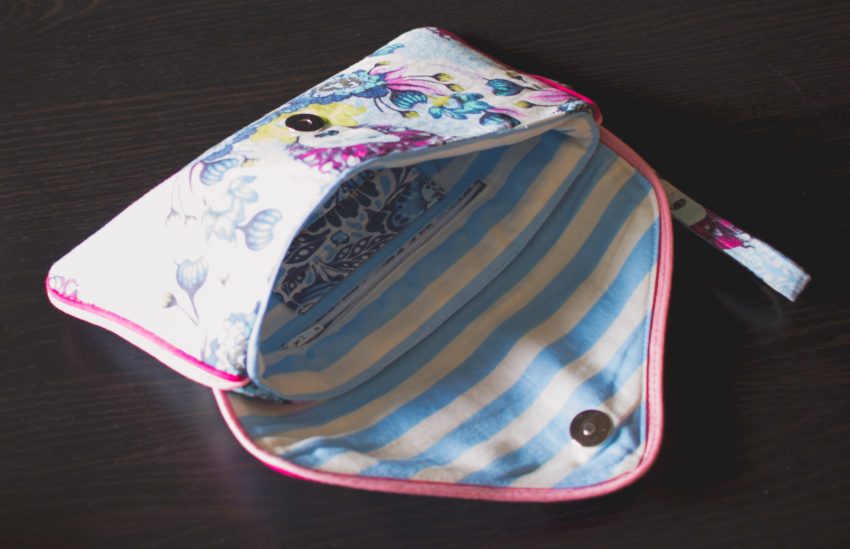 Inside, I used two other fabrics from this same Tula Pink fabric line, so that the colors matched. I adore the stripes, and the floral card slots and pocket lining are really cute too.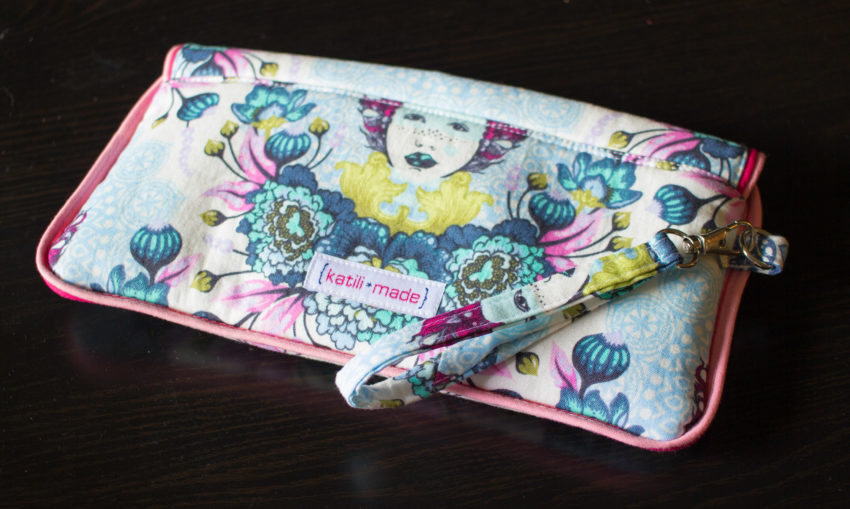 Originally I wasn't going to have piping, so I had cut the back of the pouch so that the sides would line up. If I had been planning ahead properly, I would have cut the back panel differently, so that Elizabeth's head didn't get cut off so much. The back doesn't get seen much though so it's not a big deal.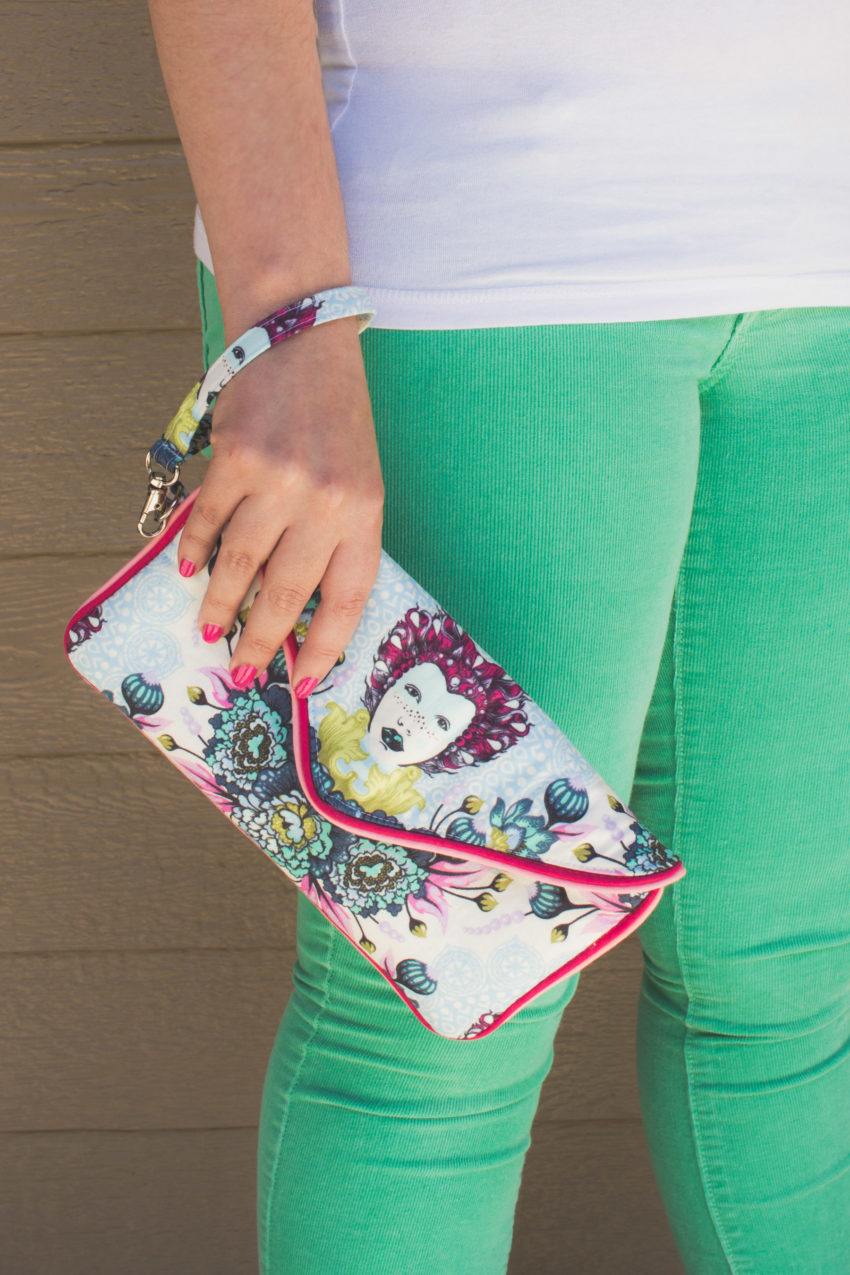 This clutch has gotten a lot of love out in the world! I've only carried it out a few times but have been stopped more frequently by people wanting to see it than any other bag I've made. This fabric just demands attention, and I'm really glad I finally made something with it.