Ok, so I have apparently become a Tula Pink convert. I just couldn't stop at one bag after making my Envelope Clutch! I decided I needed something a little bigger and with a shoulder strap for when I was out running errands and needed my hands.
I've been meaning to try out Swoon's Laney Hobo bag pattern for quite a while now, and the shape seemed perfect for featuring some fussy cut fabric! I did have to make a couple adjustments though.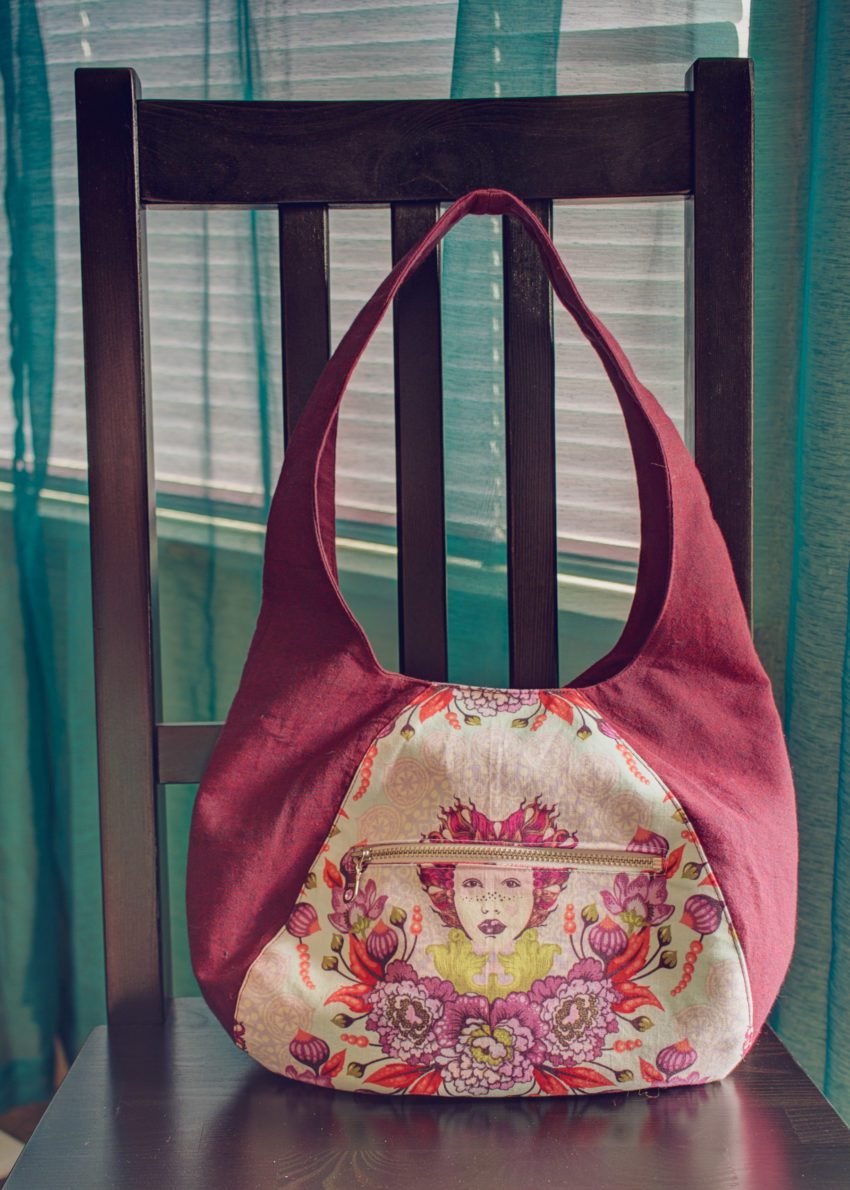 As written, the pattern was too big (both for my needs, and for the panel I was envisioning), so I scaled it down to 80% when I printed it. I joined the panels with 3/8″ seam allowance (which I believe is what the pattern calls for), but I did all the rest of the assembly with 1/4″ seams so that the handles wouldn't get too small and I wouldn't lose too much more size.
Elizabeth fit in that center panel perfectly at that size! And, it is just right for carrying my few belonging around. In addition to resizing it, I added a zipper pocket to the outside front, and a patch pocket to the inside. I didn't need my bag to be reversible (because why would I ever want to NOT show off Elizabeth?!) so I also added a magnetic snap.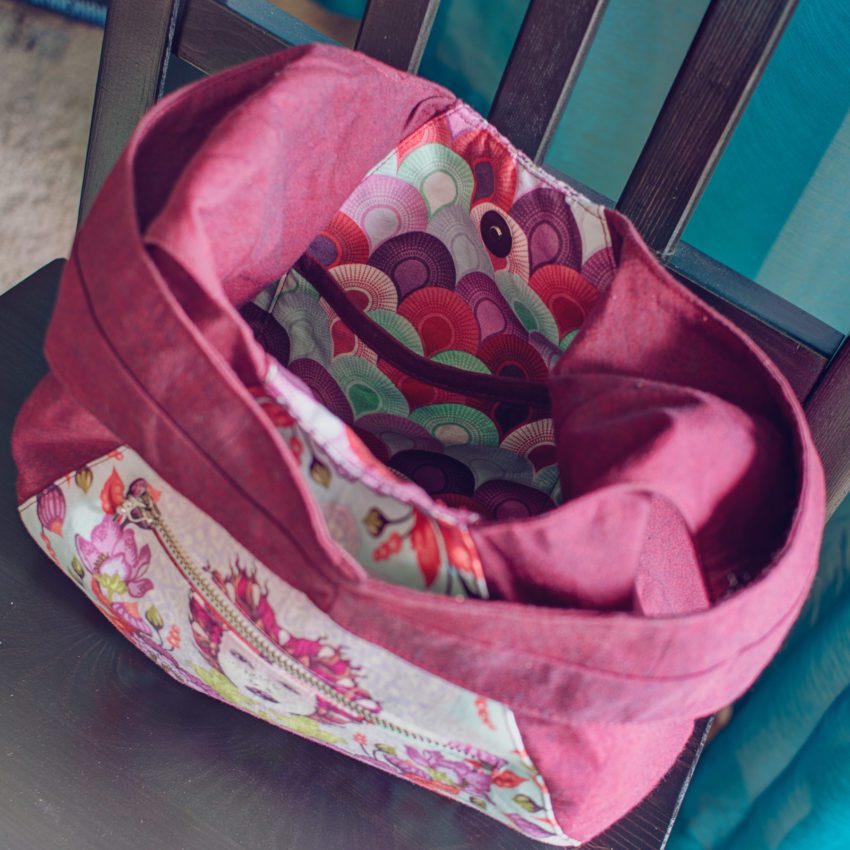 The lining is another fabric from this line that matches the pinker colorway, and I used a shot cotton for the solid. I kept the back simple, but made sure to line it all up in case that ever pretends it's the front!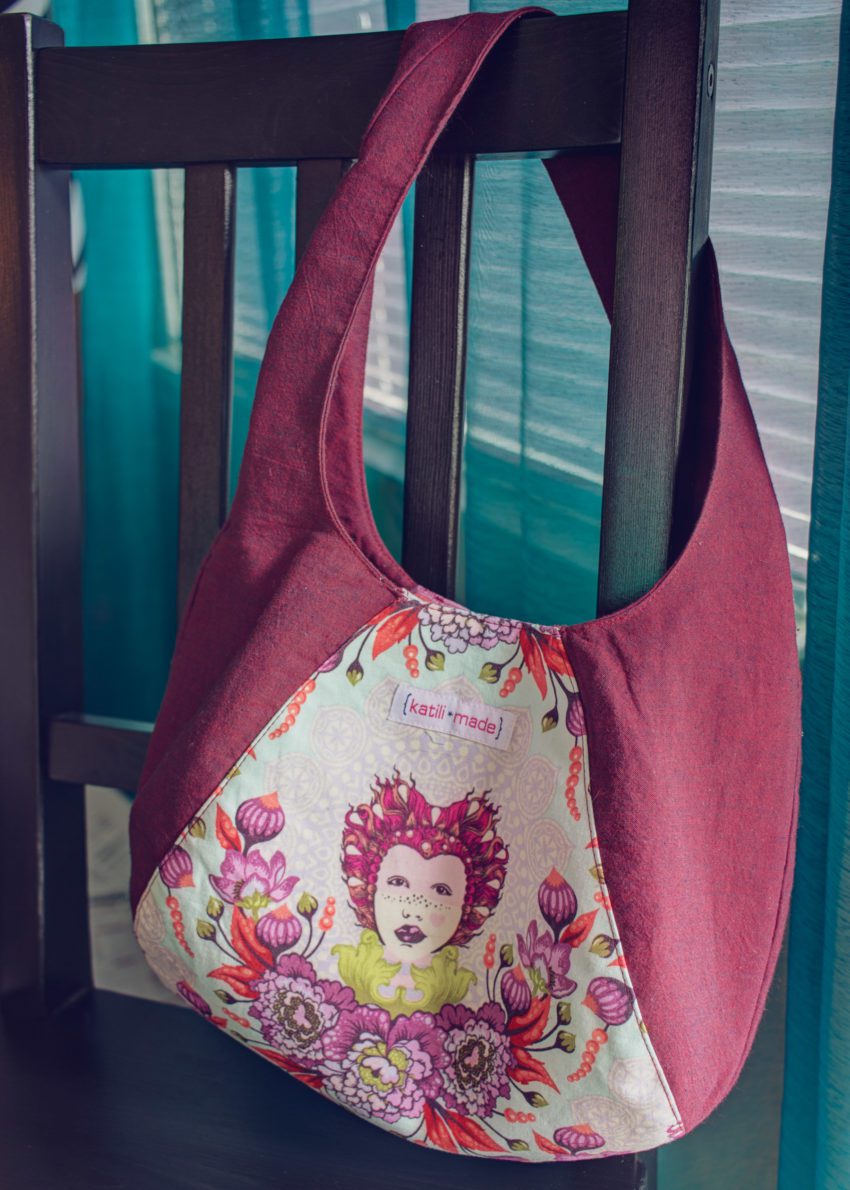 This has taken over my life as my new favorite purse, and it's going to be really hard to top this one! Maybe I should get back to knitting for a while…