Oh my. That's quite the collection of cobwebs on this poor little blog of mine! Better open up a window and get some fresh air in here! Where have I been the last few months? Oh, here and there. Let's do a quick recap. Since my last post I:
– Made some couch pillowcovers.
– Dyed my hair red (and I'm already bored of it and considering going back to black after Summer).
– Celebrated my one year anniversary with Kevin <3 by going on a hike.
– Participated in my first 5k (a color run).
– Went to Canada for my birthday and spent most of the trip eating and drinking. We also went to Miniature World and the Butchart Gardens.
– Participated in a few knitting and sewing swaps.
– Started doing archery. I just bought a swanky recurve bow and am enjoying learning it.
In the midst of all that, I've done a tiny bit of knitting and have been doing a bit more sewing (mostly for the aforementioned swaps). But, I did just have the opportunity to test out an upcoming bag pattern!
Erin of Dog Under My Desk writes fantastic patterns, I have almost all of them. She's been posting pictures of her latest pattern in development on Instagram and I've been drooling over it. I was thrilled to be included in the testing run for it!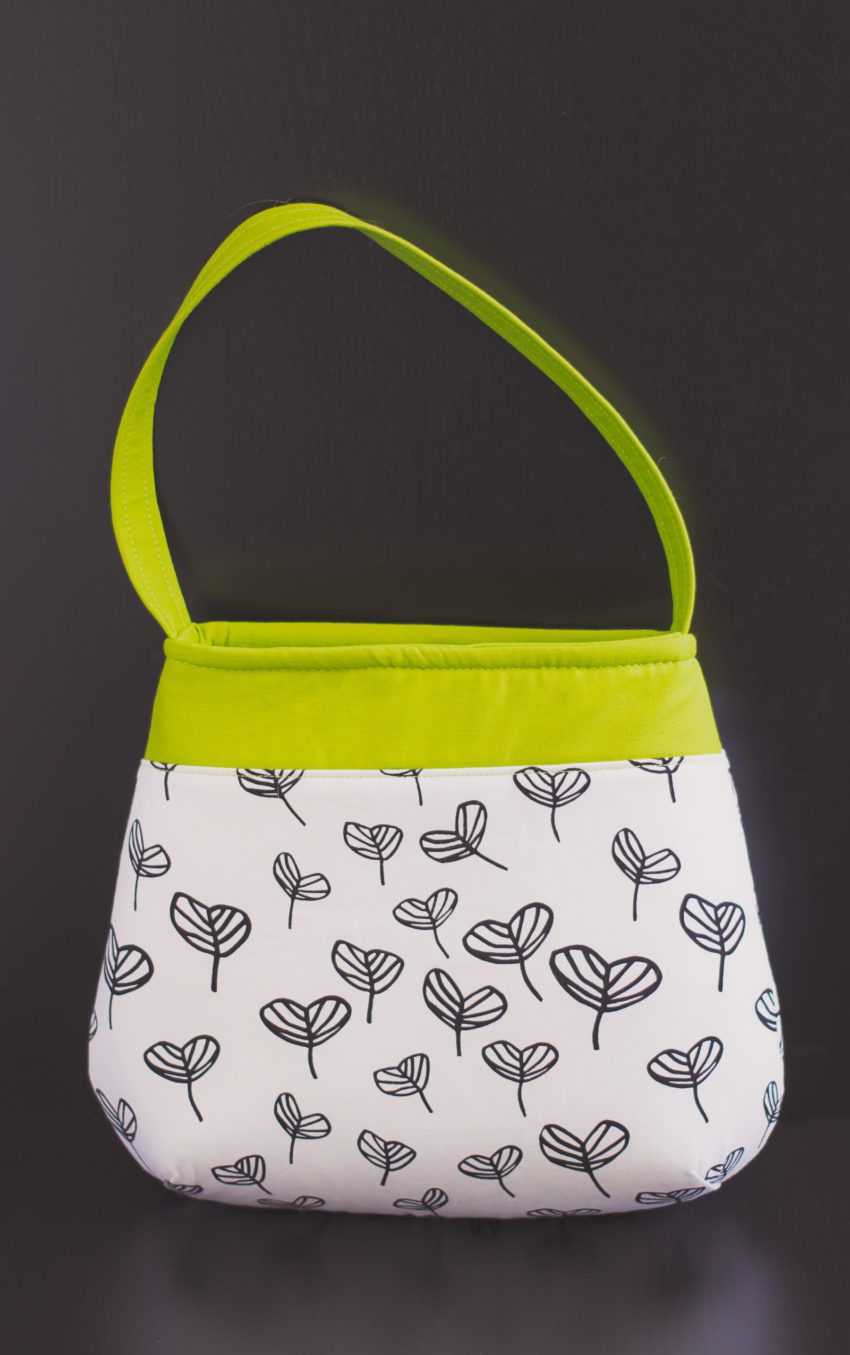 This lovely pattern is called Arm Candy, and it is a sweet little thing that sews up relatively quickly. It's got darts that give it a nice rounded shape and a recessed zipper.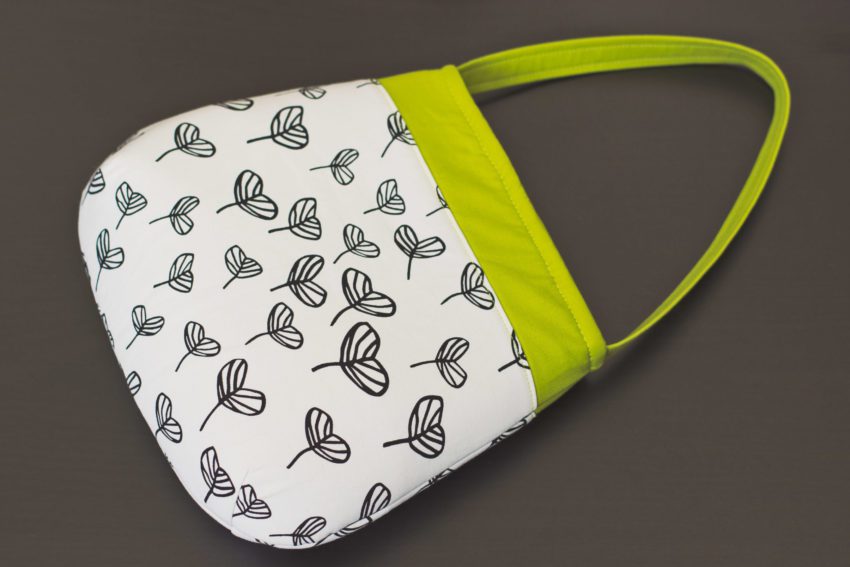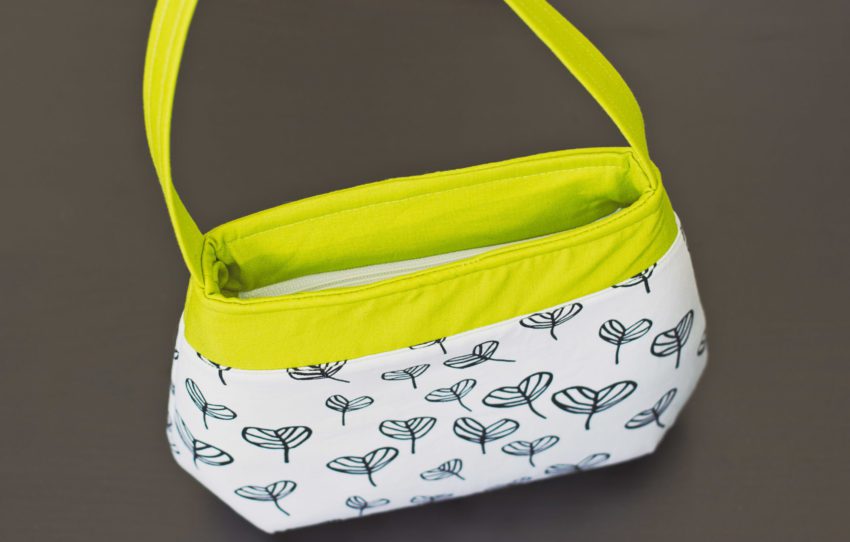 The inside features a patch pocket just big enough for an iPhone 5s, which is convenient! And of course, there's space for a little tag.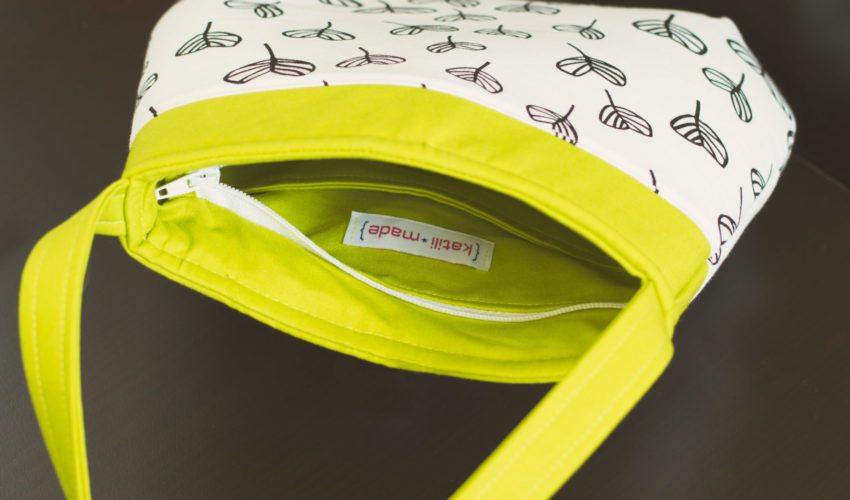 I used Soft and Stable for the first time while making this bag, and I can't decide how I feel about it overall. It does give the bag some awesome stability and helps it hold it's shape, which is great for a bag like this one, but I'm not sure if I'd use it in most of my other bags… I kind of like them floppy. I think it'd be perfect for little zip pouches though! I also used it in a coaster as a test, it quilts nicely. Hmm.. okay maybe I like it! It feels weird and took a little getting used to though, and it's thicker than I expected.
The bag pattern is very well written like all of Erin's other patterns, and though it's a little fiddly in some spots (I'm looking at you, every step after putting the zipper in…) everything is very clear so if you just take a deep breath, you'll get through it. She also warns you when a step is going to suck, which helps; nobody like surprise frustration.
I have some little wrinkles here and there because I'm impatient and also refuse to use my walking foot because I'm an idiot, but I'm really happy with how the bag turned out! I really love the combination of the simple white and black fabric on the bottom with a bright solid up top, I think I may have to make another purse using that idea!
The size of this purse is pretty good. I don't carry a lot of stuff so I can get away with a small bag, and this one is very roomy for me. It's tall enough to get a few larger items in there. It's also really comfortable to carry, for me at least. The strap is just long enough for me to sling it on my shoulder, and it rests perfectly under my arm.
So yea, love this pattern, keep an eye out for it :) Now.. I have some coasters to sew.