Recently I have started doing more test sewing, and it has been so rewarding! I work well under a deadline and I love helping improve things, which makes testing a perfect fit for me.
It's no secret that I love Lowland Kids patterns, and I was over the moon to be selected to be on their testing team! They are really nailing it with their new patterns this season and I hope that my comments are helpful for the designers.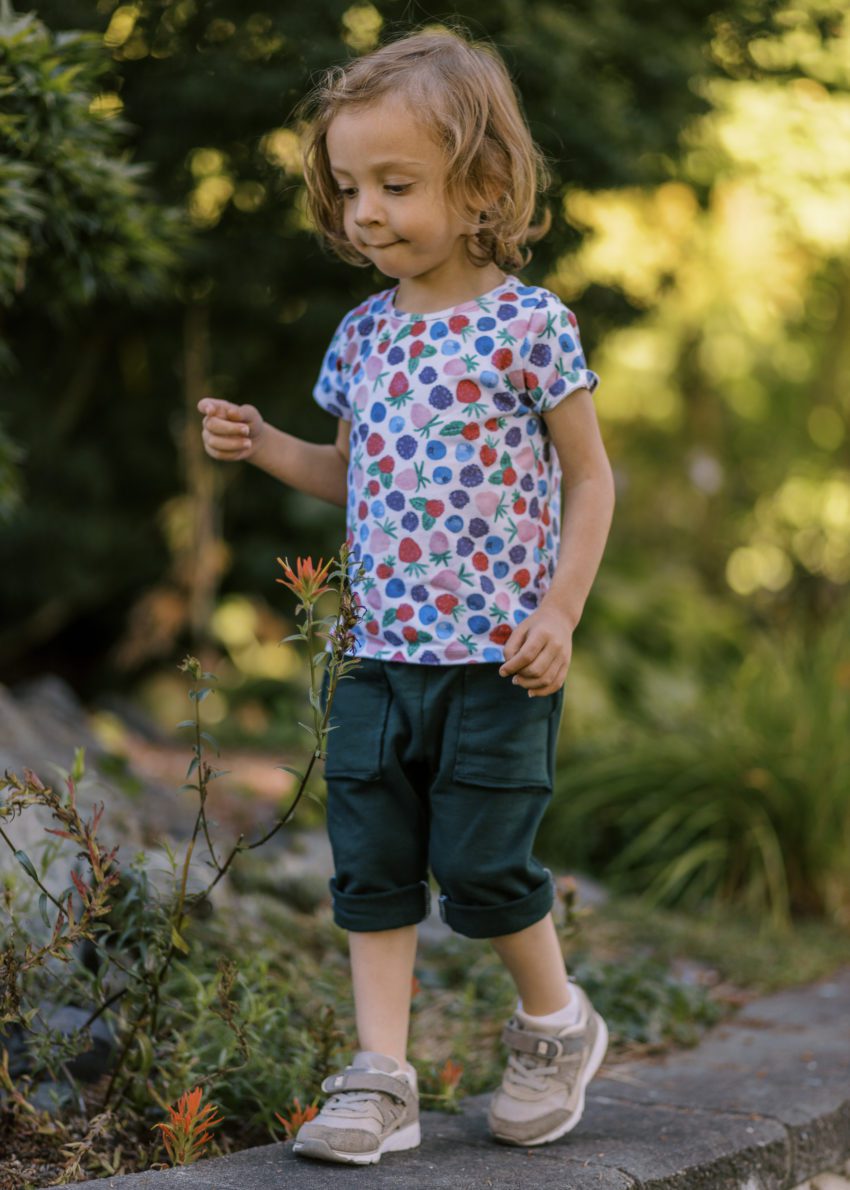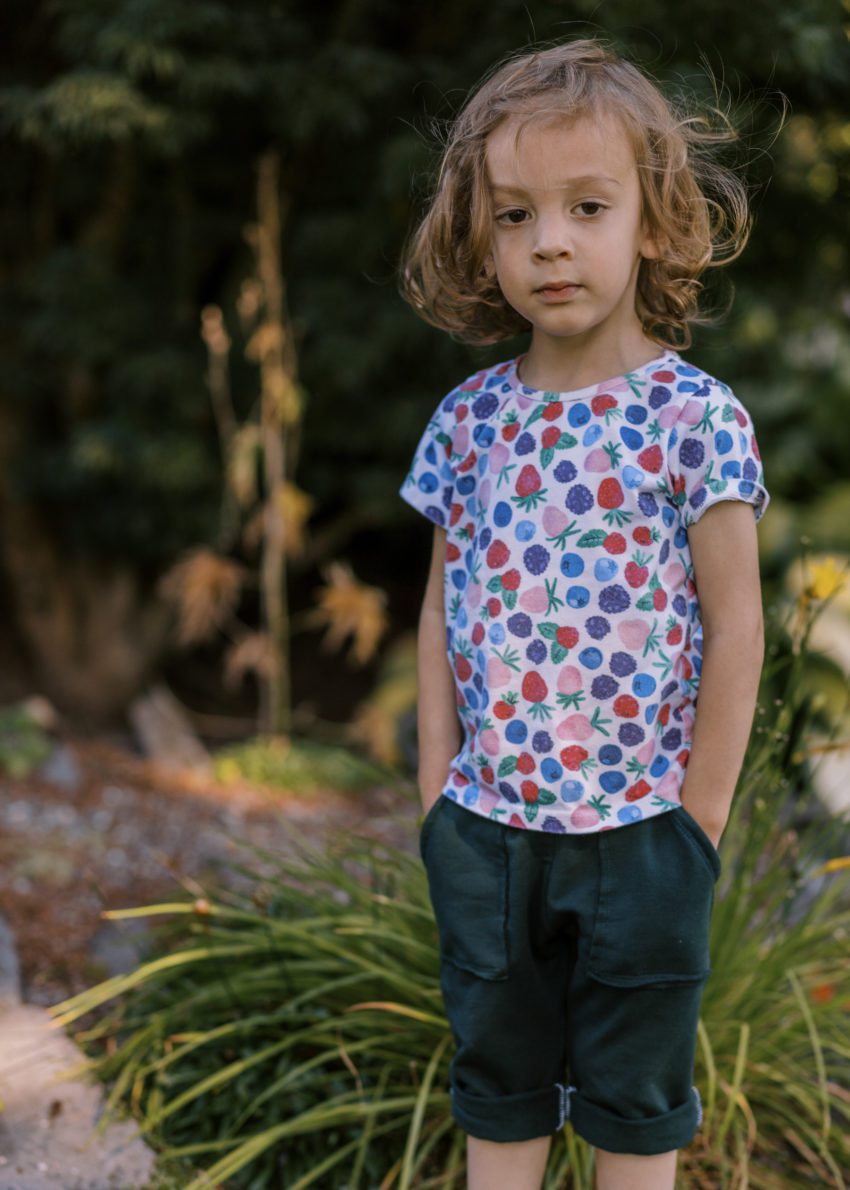 My new favorite pants are the Grunge Pants pattern that was recently released! I've made him three pairs now but have only gotten around to photographing this amazing dark green capri cut pair.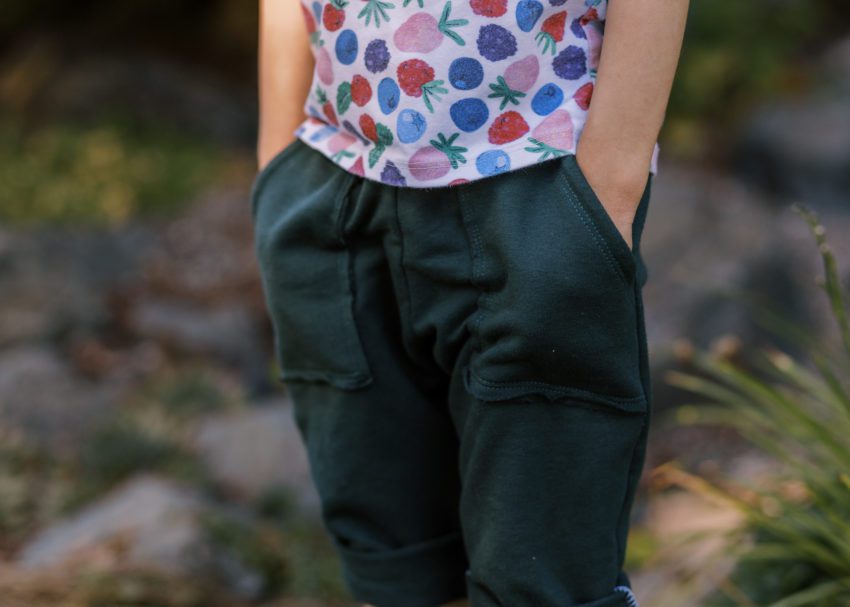 The detail I think I love the most on these pants is the raw edge pocket, it's really fast to sew and suits Miles' style so well. We went with capri length for these while the weather is still on the warmer side, but the other ones I made are pants length for the cooler days that are just around the corner.
This hunter green is a luxe french terry from See You At Six, it is fantastic! Some of my next blog posts will be featuring prints from them, I haven't been buying their stuff for long but I am already so impressed with what I have. Great colors, and it's a thick cozy fabric.
His shirt is a modified Curved Hem Tee (I just cut it straight across at the curve) made from a mixed berry cotton lycra from Rasberry Creek Fabrics. Every morning, I ask him what he wants for breakfast, and his answer is "blueberries and strawberries!", so when I saw this print I immediately snagged it for him. This outfit won him over, score one for Mom!