* This post contains affiliate links, which means I may receive commissions if you choose to purchase through links I provide (at no extra cost to you). Thank you for your support!
For Zoe's 7 month outfit, I asked myself what would be fitting for December without being overtly Christmas-y, since her monthday is so near the beginning of the month.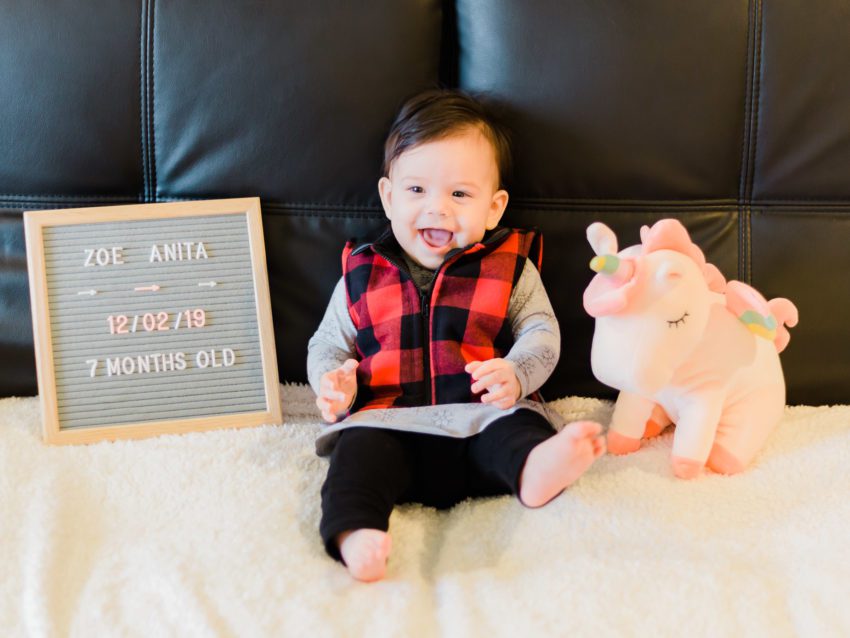 The obvious answer is buffalo plaid! I found this amazing fabric that is buffalo plaid on the outside, and lined with black fluff on the inside. I bought enough to make a little vest for Zoe, and a bomber jacket for Miles.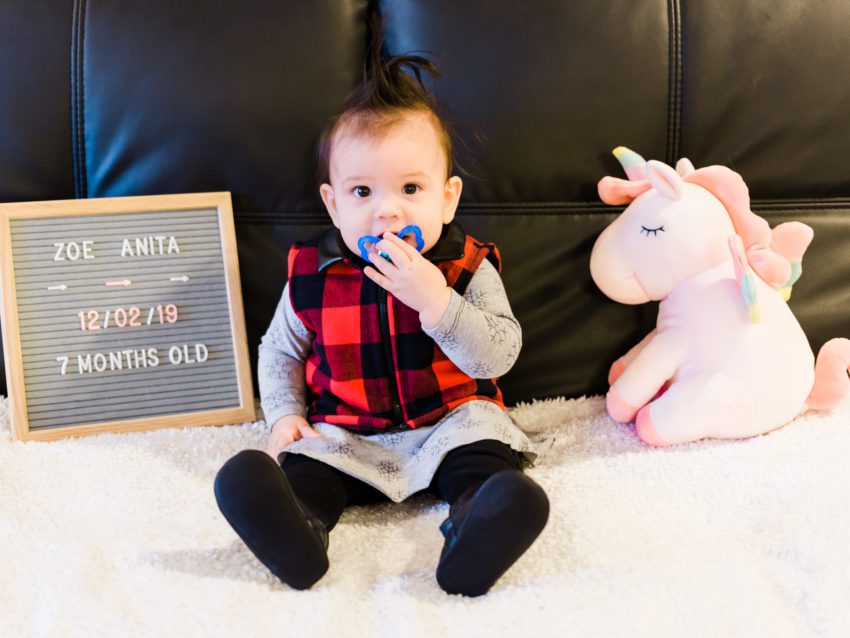 For her vest, I adapted the Peek-a-boo Patterns Great Outdoors Vest to be just a single layer. That actually wound up being more adapting than I had anticipated, and I'm actually really proud of myself.
At the beginning of the year I was terrified to even look at garment patterns, and look at me now!
Her long top is the Rosemary Raglan from Peek-a-boo Patterns, made with this super cool geometric snowflake fabric from Raspberry Creek Fabrics. This pattern is way cute, I can't wait to see how it looks on her when she's standing. I think I'll be making many of these.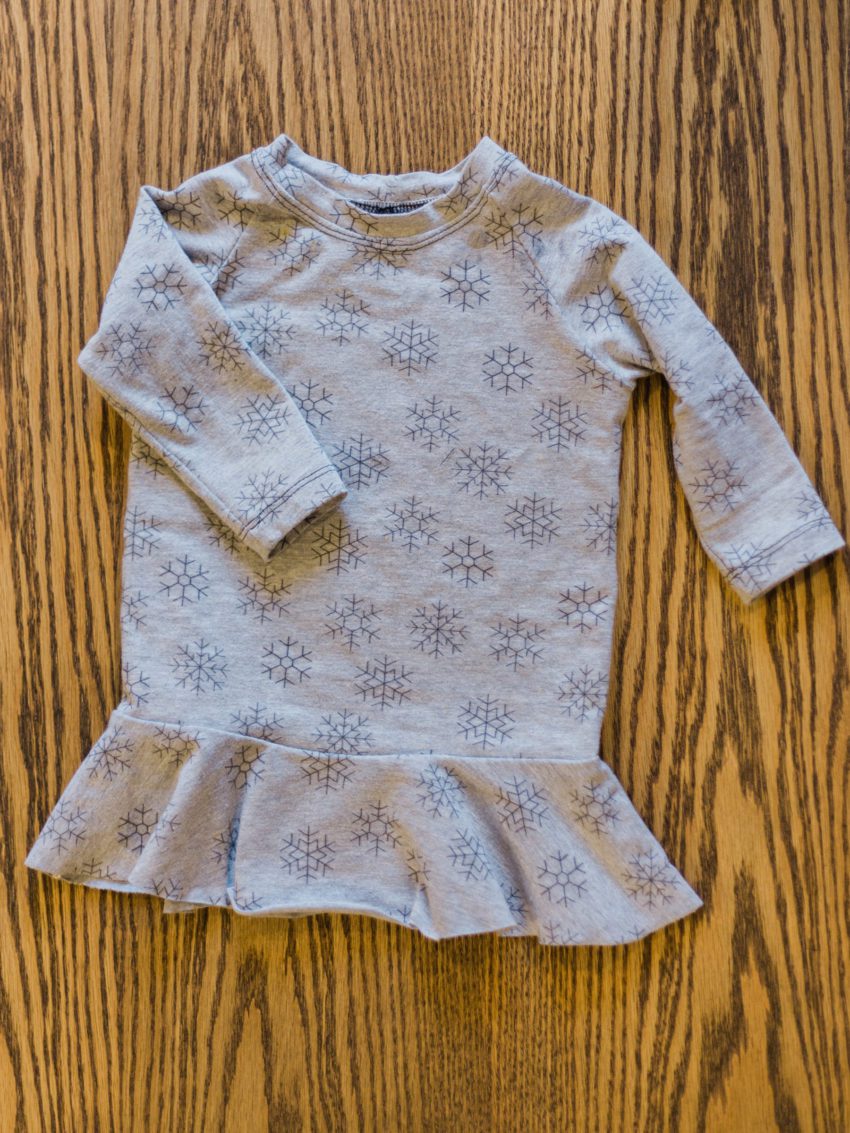 Last but not least, the pants are a quick and simple pair of Gusset Pants from Lowland Kids. I've likely said this before, but I really like the way they fit her. The gusset is subtle but adds a good amount of space for a diaper. It's an excellent Basic for any baby's wardrobe, Zoe has quite a few pairs. No solo picture of these, the black shows every single little speck of dust and I don't have time to Photoshop them clean haha.
I think Zoe's outfit is cute and winter-y without being too holiday, what do you think?