I had the amazing privilege of being a strike seamstress for the first time this month! I've been testing patterns for a long time now but this is the first time I've gotten to sew up a new round of fabric and help promote it, and I had so much fun!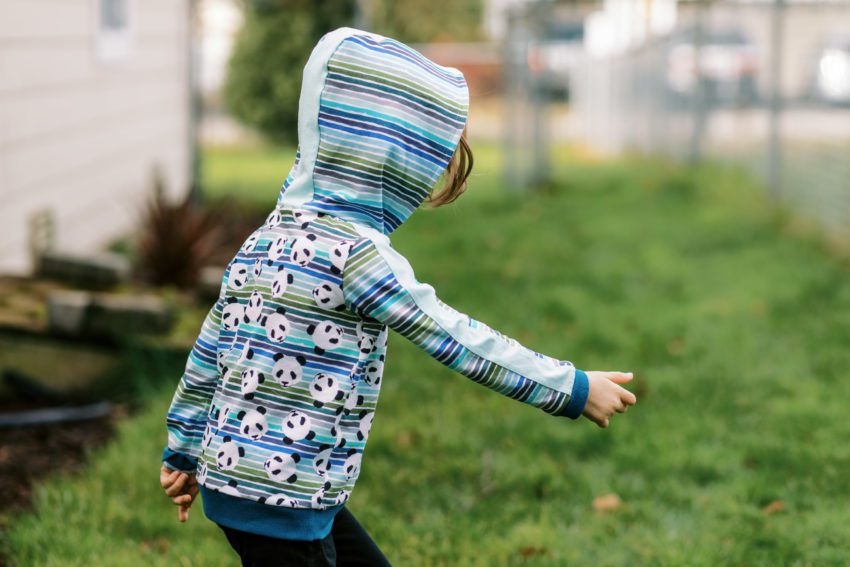 Check out these AMAZING pandas and cool toned stripes! Aren't these colors just so fun? They're from Wolf & Rabbit Fabrics and are currently on preorder ending soon!
I really loved having the stripes both with and without the pandas, and the solid Mint was a perfect coordinate. This is the kind of color blocking I just adore!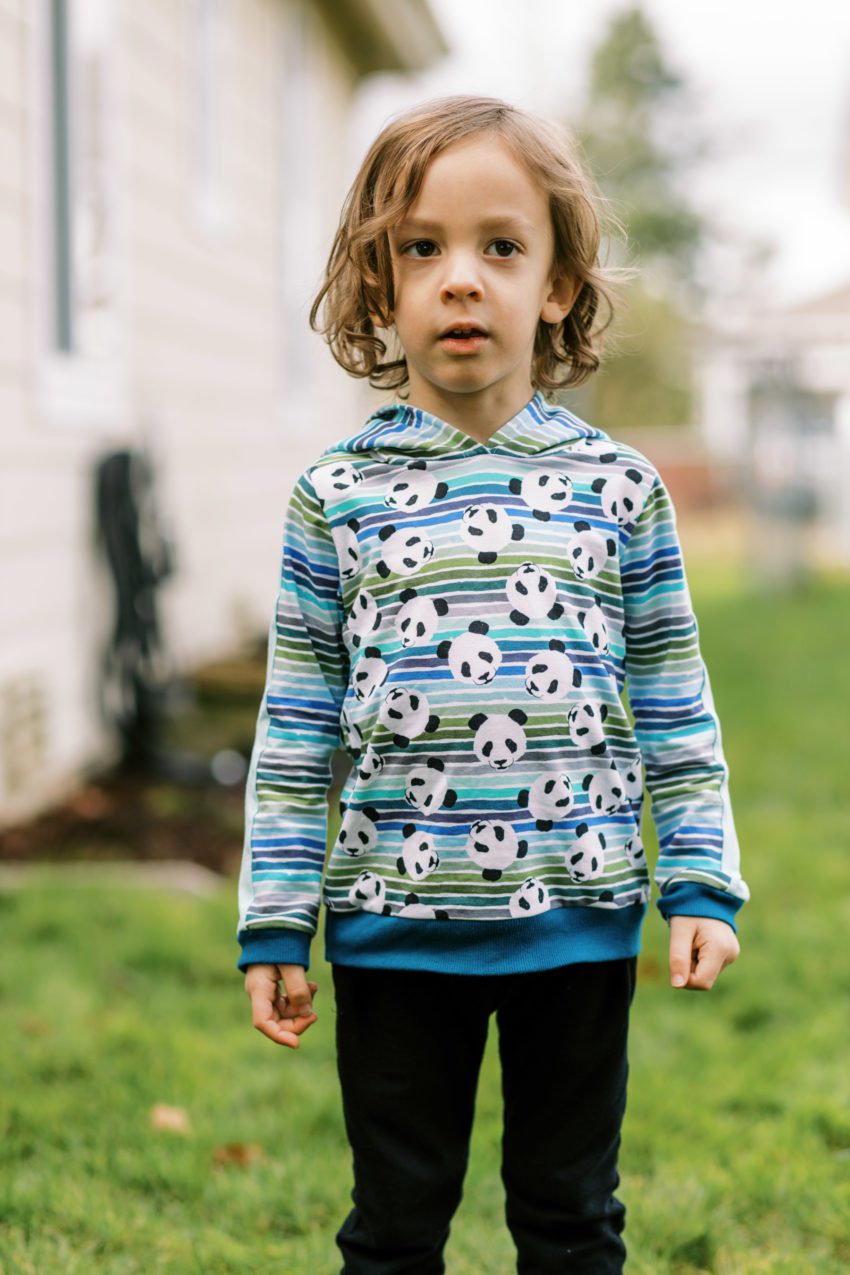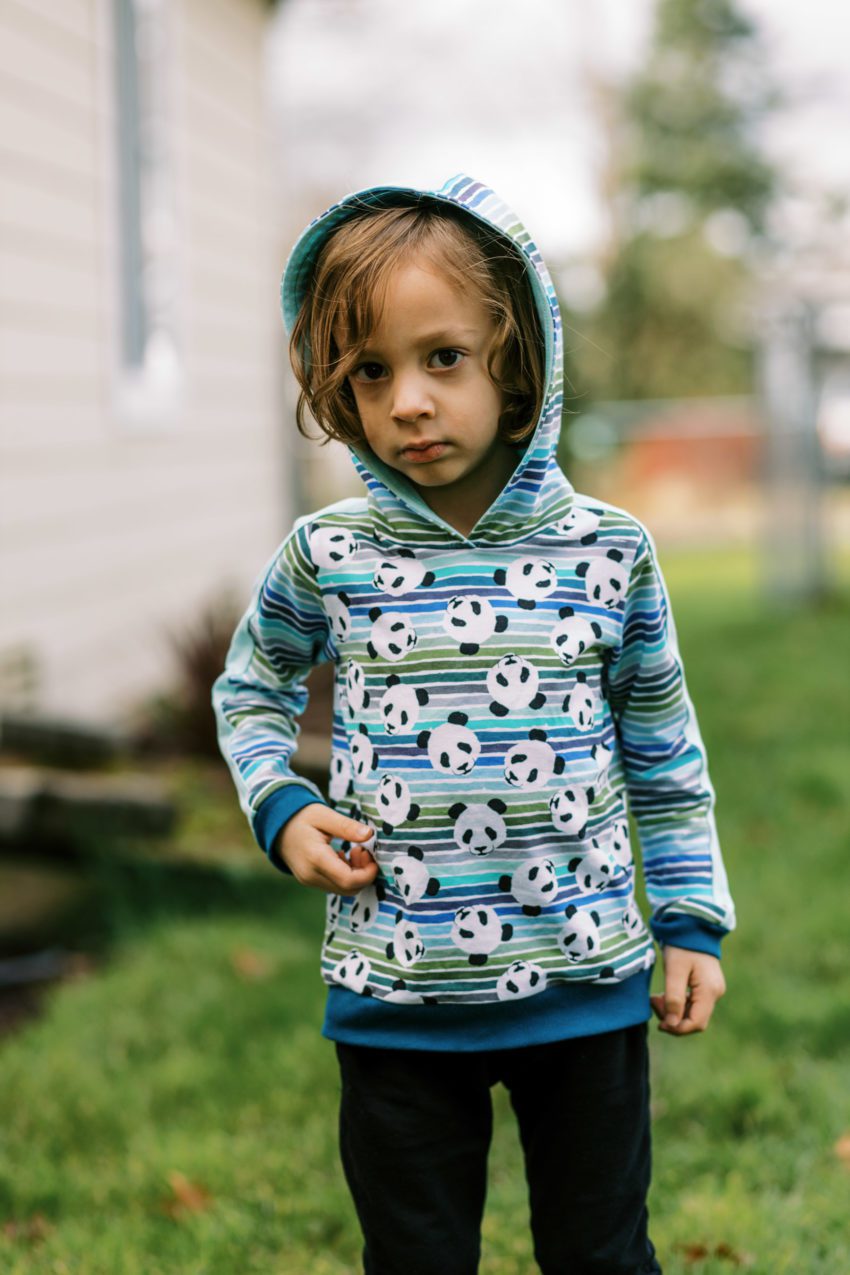 I haven't given up hope that I can convince Miles that hoods are awesome, so I knew I had to make him a cute hooded shirt with these fabrics. However, he thinks I dropped the ball by not having a pocket on it like his Northlake Tank has.. oops. I just didn't want to distract from the panda bears!
The top pattern is Rowan Tee from Titchy Threads, and it's a really versatile pattern! It has options to make everything from a basic tee shirt to a color blocked hoodie like this one. And it is SO well drafted and goes together perfectly, I love it.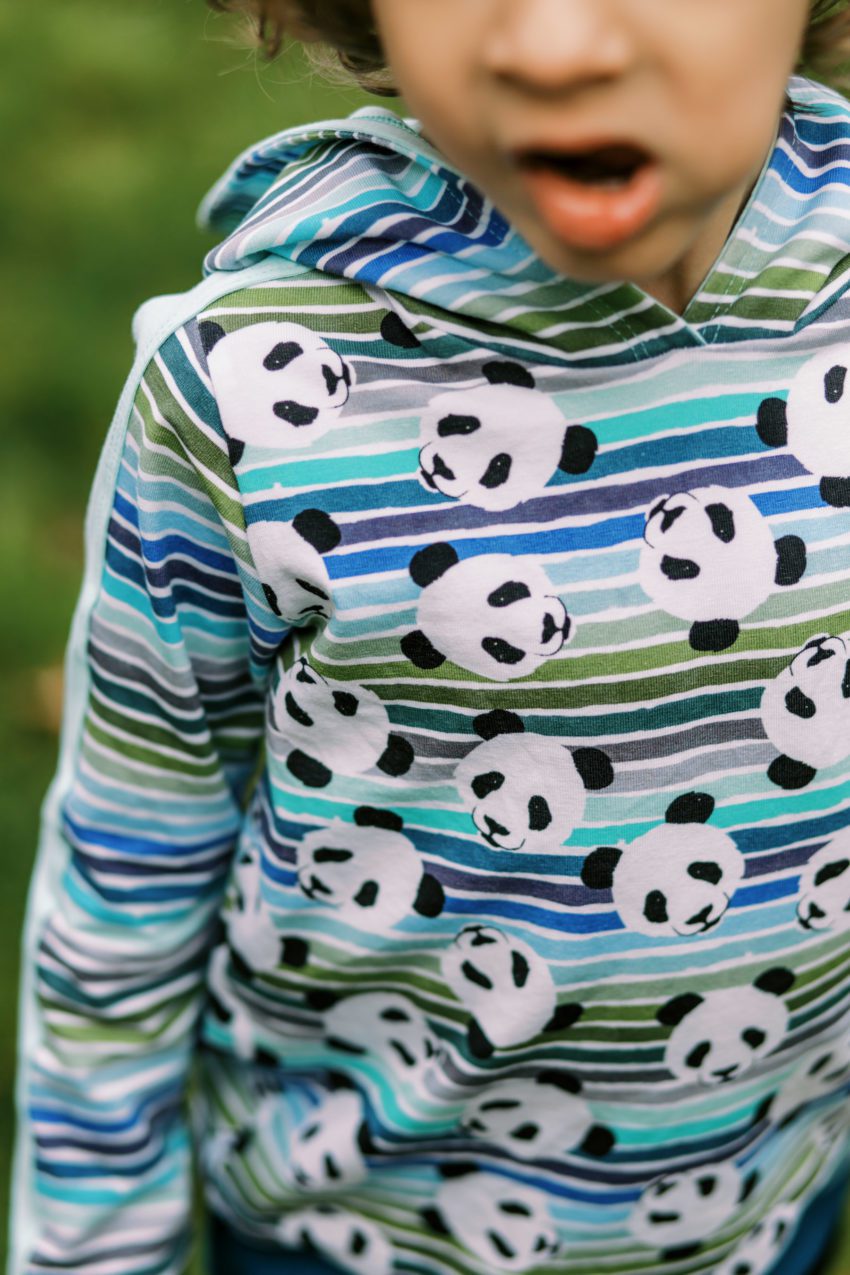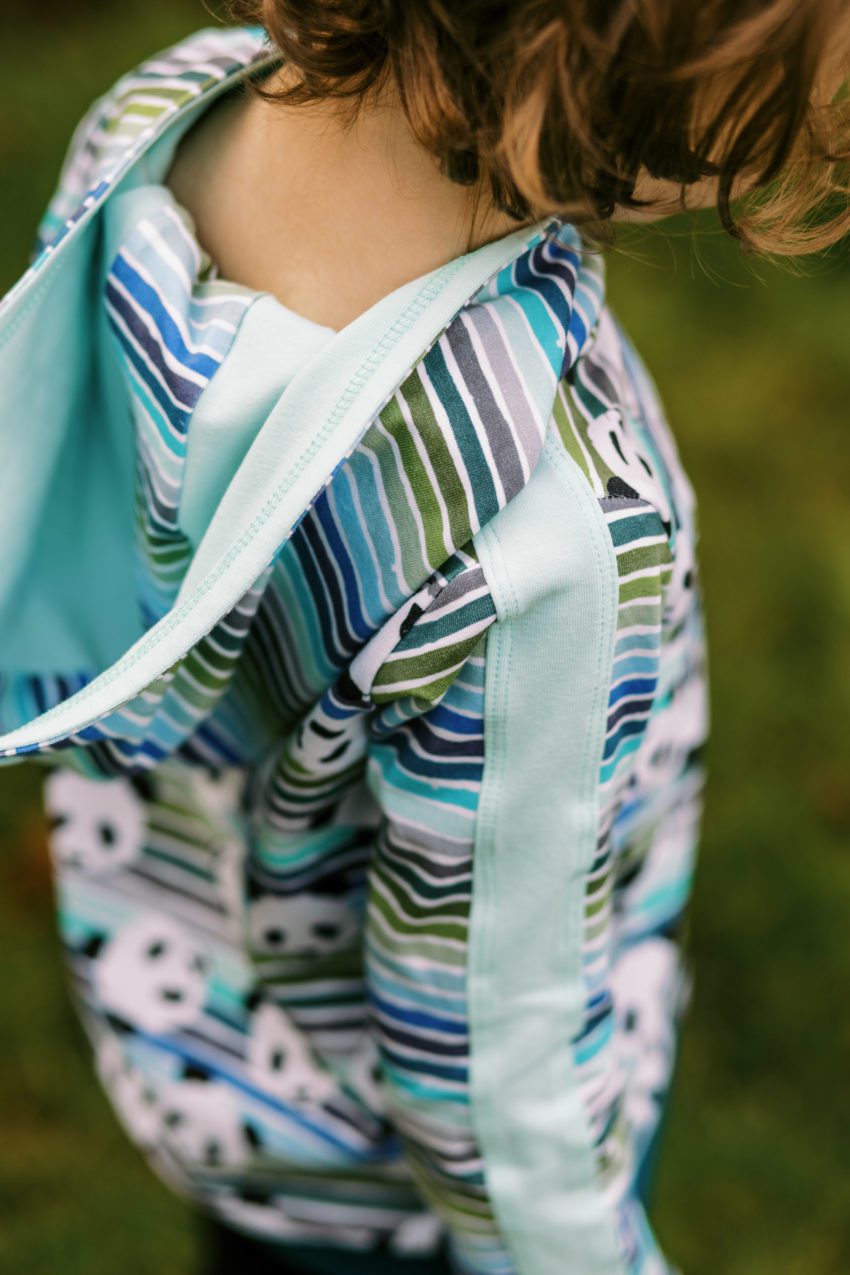 The sleeve stripe that goes all the way up the shoulder is such a cool detail, and so is the hood stripe! I had so much fun mix and matching these fabrics, and they're really a lovely quality.
I had a little bit leftover after finishing his hoodie, so I made a bonus skirt for Zoe with the pandas! I made it all a little big so it'll fit her in the Spring/Summer, can't wait for her to sport it. Stripes on circle skirts are so cool!