After thinking about it for far too long, I finally sat down to make a few coasters this weekend. It was very much a stop and go process, as I kept getting distracted by World of Warcraft, the dog, sleep, guests, Thanksgiving, and pumpkin pie, but I finally got them made!
Sadly, I forgot to take pictures of one of the sets before putting it in the mail, to it's new home.. oops. Maybe she'll post a picture when she gets it and I'll share :D They're made using the same yellow and blue fabric from my Boxy Pouches post, which also went to the same person. I can't tell who though, cause it's a gift swap!
But, I did get pictures of the brown and red coasters I made for my darling Momma. For the record, cutting Dresdens is a little bit awkward.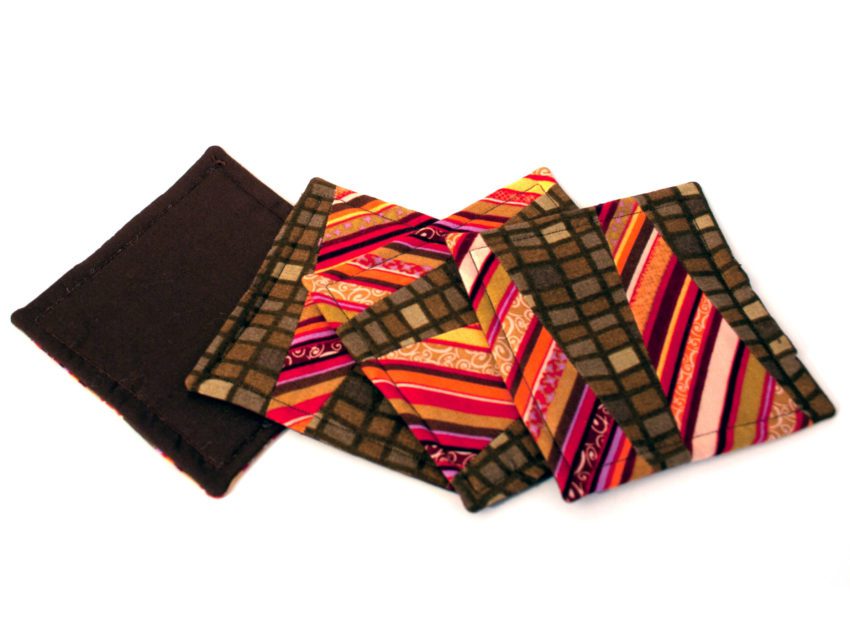 I was going to make a set of Christmas coaster but got tired of cutting. I did, however, make myself a single coaster. I have like, 4 sets floating around the house which is great and all, but I wanted one that everybody would know was mine! It lives on my desk. Between my coaster, my mousepad, and my Macbook, there is so much pink-and-grey on my desk that I can't help but grin when I sit here. Also, real sugar Dr Pepper is far superior to the one with that awful high fructose corn syrup in it. If you haven't tried it yet, go get some!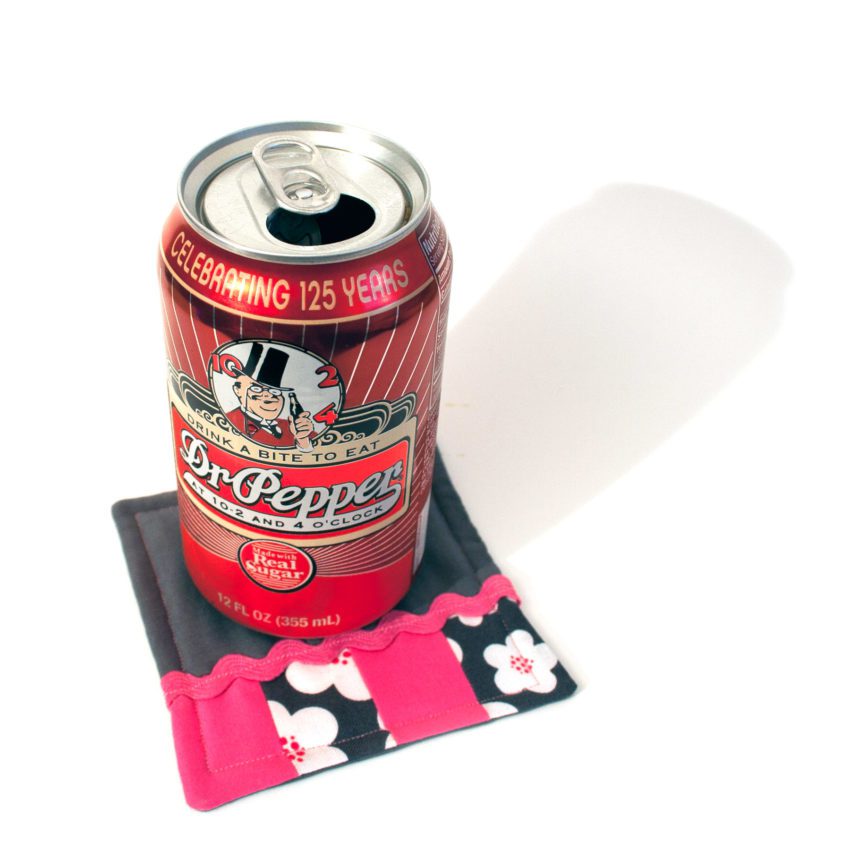 Last but certainly not least, I made a cat toy for my brothers kitty that I was supposed to make ages ago. It's stuffed with filling and cat nip, and it's the most adorable thing ever. I'd be tempted to keep it if I didn't dislike the smell of catnip so much. I may have to make one for me, sans the kitty crack. My favorite part is the mismatched button eyes!