I got a new sewing machine the other day! My old sewing machine was an ancient Signature 2000 that could sew in a straight line and a zig-zag, and not much else. It was old, heavy, and overall underwhelming.
My new sewing machine is a Brother SB700T, and I am already in love! Among a bunch of other awesome features, some of my favorites are the automatic needle-down (or up), 1-touch buttonholes, the easy bobbin winding and loading, and how very quiet this machine is!
So, to celebrate my new machine, I made some coasters! I needed some new ones anyway, I can never find one when I need one (which is insane, because I seriously have at least 16 floating around, I love making coasters).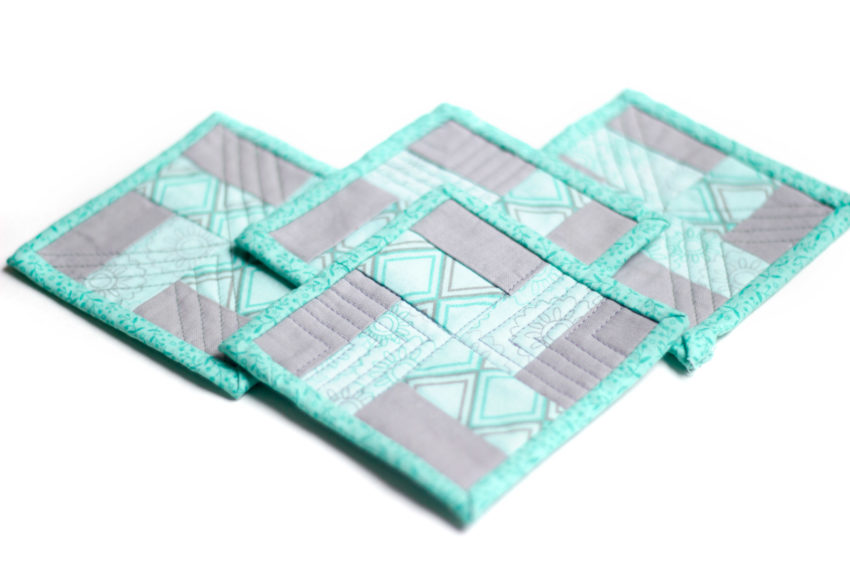 The pattern/tutorial that I used for these is the Brick Patch Coaster from The Patchsmith. I was really happy with how flat the middle joins came out, I have a set of pinwheel coasters that can't be used with flat-bottomed glasses because of bulk in the center, but these are perfect!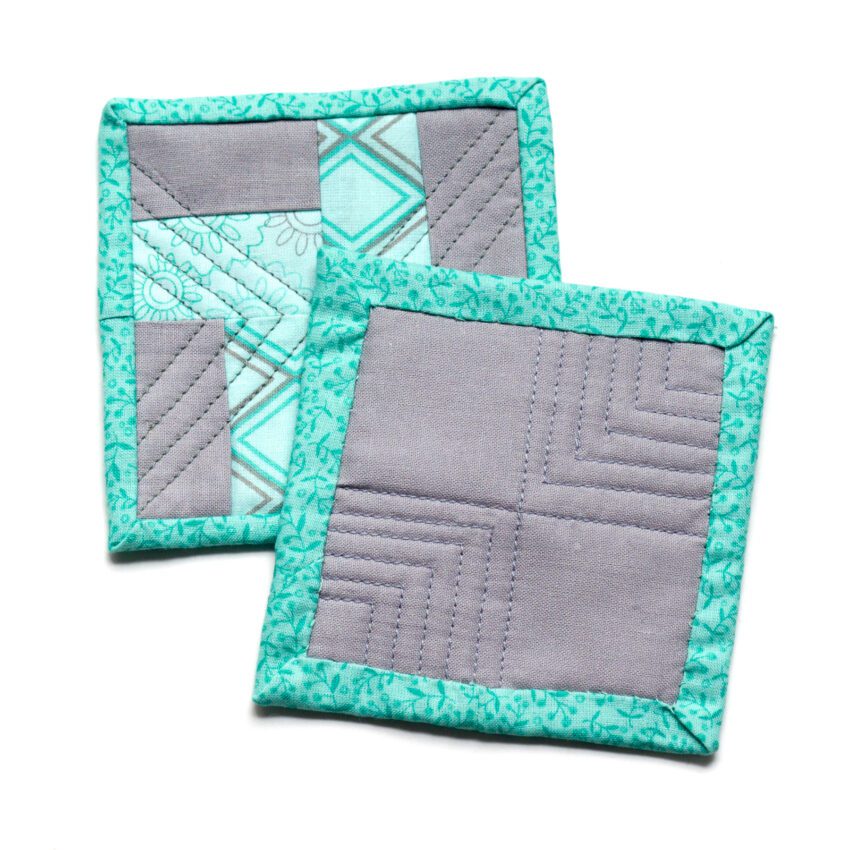 This was also my first time sewing on quilt-style binding, and I have to say, I'm already addicted! It's definitely a labor of love, even on something small as coasters, but I think it looks fantastic (if I may say so myself). My stitches aren't all as invisible as I'd have liked, but it's not bad at all for a first attempt.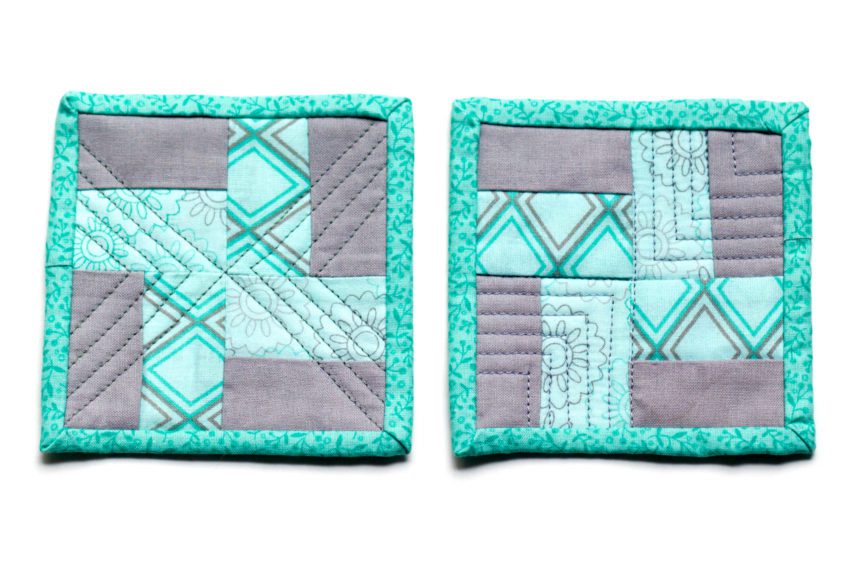 I did two different quilting patterns on them; some hourglass triangles, and some little quarter squares. If these patterns have real names, I'd love to know what they are, so if you know please leave a comment! I think I like the one on the right better, but they're both pretty cool.
I'll leave you with one last, these were really fun to make!