* This post contains affiliate links, which means I may receive commissions if you choose to purchase through links I provide (at no extra cost to you). Thank you for your support!
Valentine's Day is just around the corner, and I made the perfect things for the kids! First up, what I made for the little dude.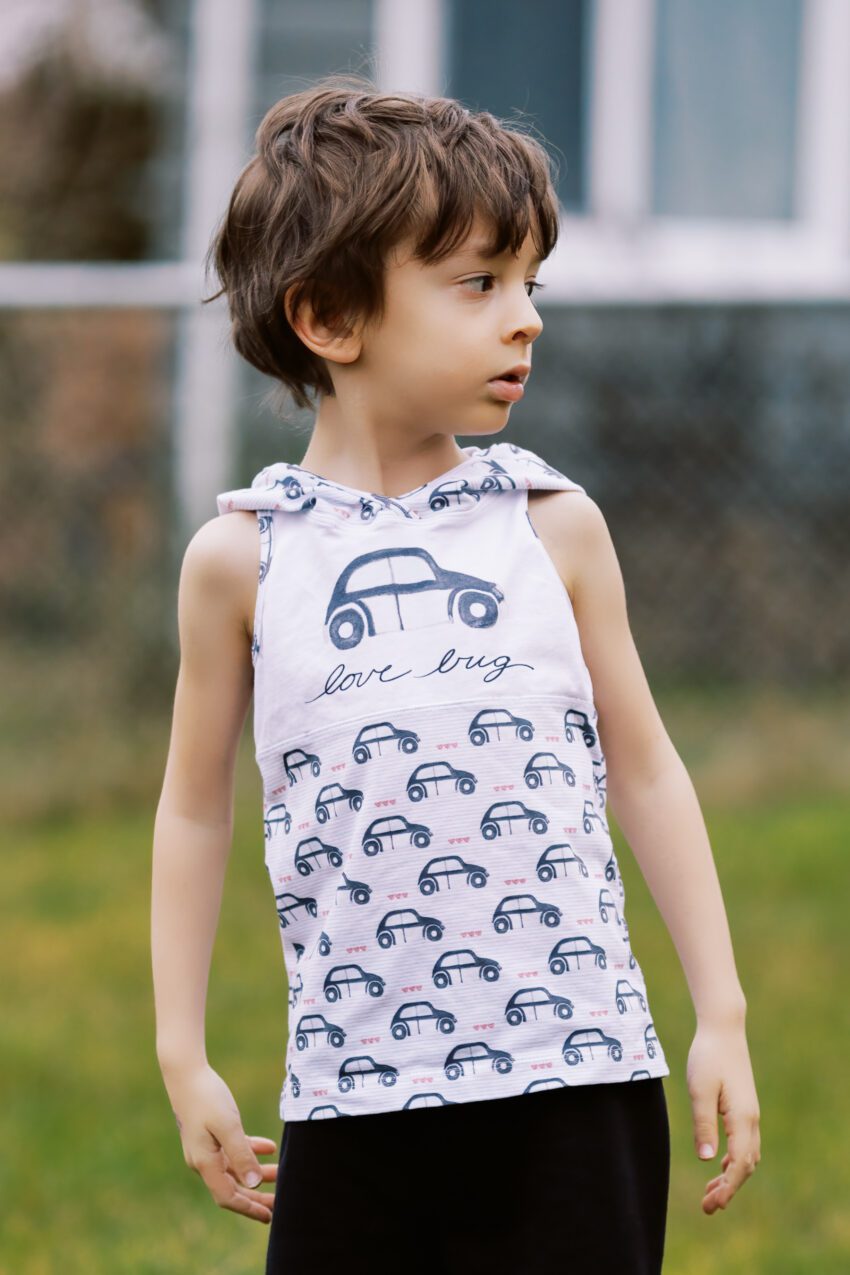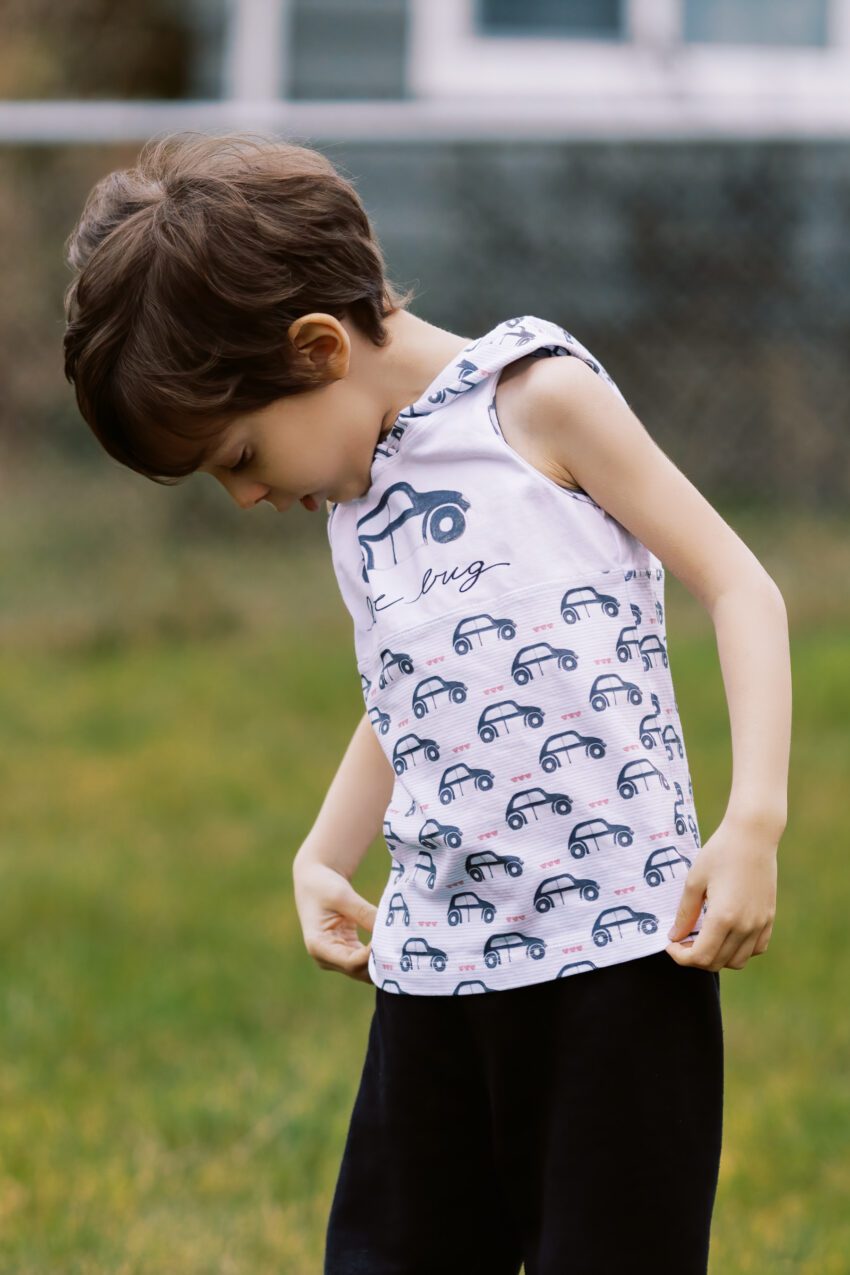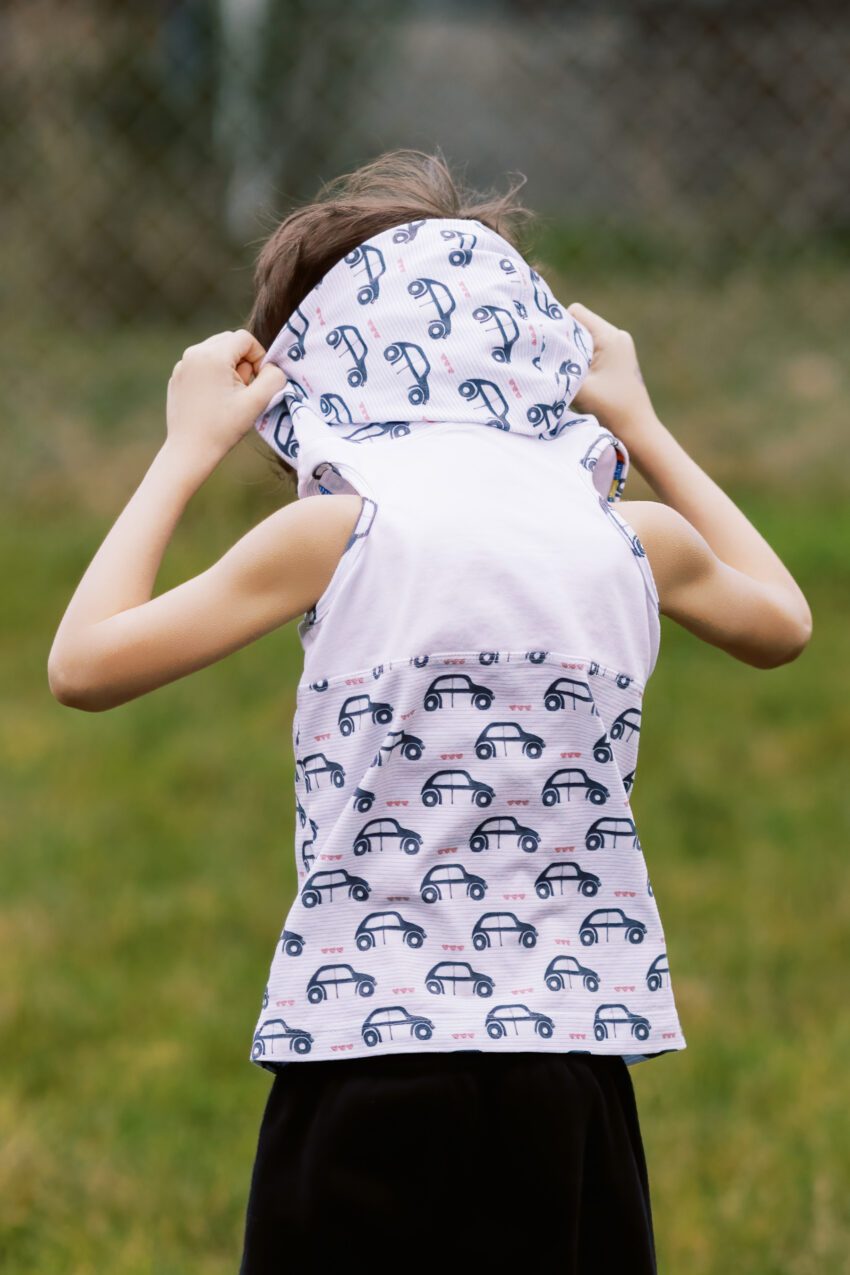 I often call Miles my little Love Bug, and he loves cars, so when I saw this panel and fabric from Raspberry Creek Fabrics I knew he needed something made from it.
It's sadly still a tiny bit chilly for tank tops here, but he only likes long sleeves or no sleeves, and I didn't have quite enough length to make him long sleeves. So I whipped him up a Racerback Hoodie from Lowland Kids. His tiny arm muscles are so cute!