* This post contains affiliate links, which means I may receive commissions if you choose to purchase through links I provide (at no extra cost to you). Thank you for your support!
Every now and then, I love a fabric so much I get decision paralysis about what to make with it. This amazing geometric-type print from Raspberry Creek Fabrics was one of them! I always knew I wanted it to be some kind of bottom, but I had no idea what.
Then, I was given the opportunity to help test the new Poppy Wide Leg Pants pattern from Isee Fabric, and I knew I had finally found the right pattern for it.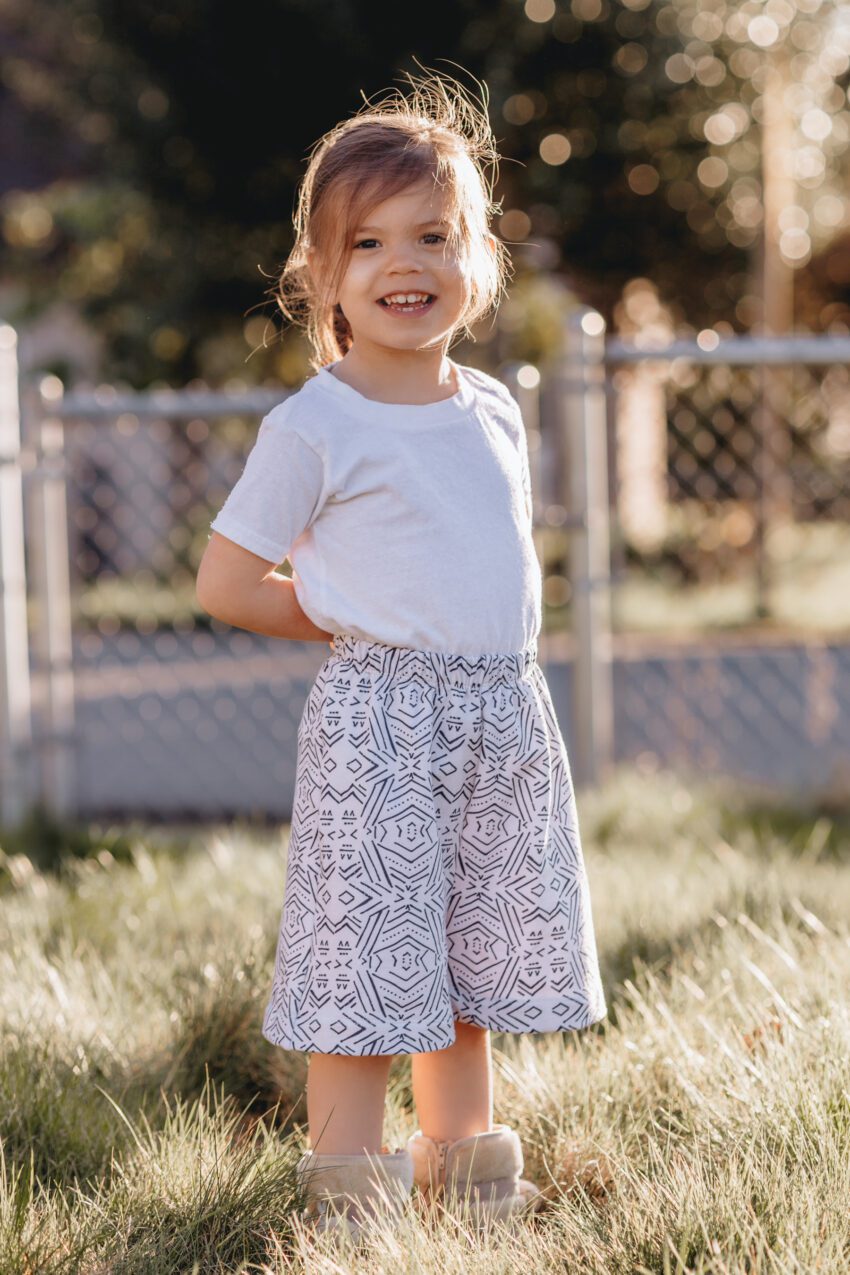 I absolutely adore the cropped length wide legs on Zoe! These pants look so comfy casual, I want a pair for myself! Unfortunately, I don't have enough of this fabric though… I might have to see about getting more!
This pattern also comes with a full-length option, and I'm looking forward to making a pair of those with a dreamy linen. It's a wonderful transition piece to warmer days!