* This post contains affiliate links, which means I may receive commissions if you choose to purchase through links I provide (at no extra cost to you). Thank you for your support!
With warmer Spring weather (hopefully) just around the corner, I'm starting to think of things to make that aren't just joggers and dolman sweaters (I made sooooo many dolmans this winter haha).
Perfect timing for the new Lowland Kids Midi Skirt! I made this one with the raw edges and chose a contrast fabric for the facing, I think the little pop of color is just so cute. This is the shortest skirt option and I think it's just right for Zoe.
I made it out of a fun striped fabric from Raspberry Creek Fabrics, and paired it with a solid that I think it also theirs, but I have so many peachy-pinks I can't be sure. My stash is wild!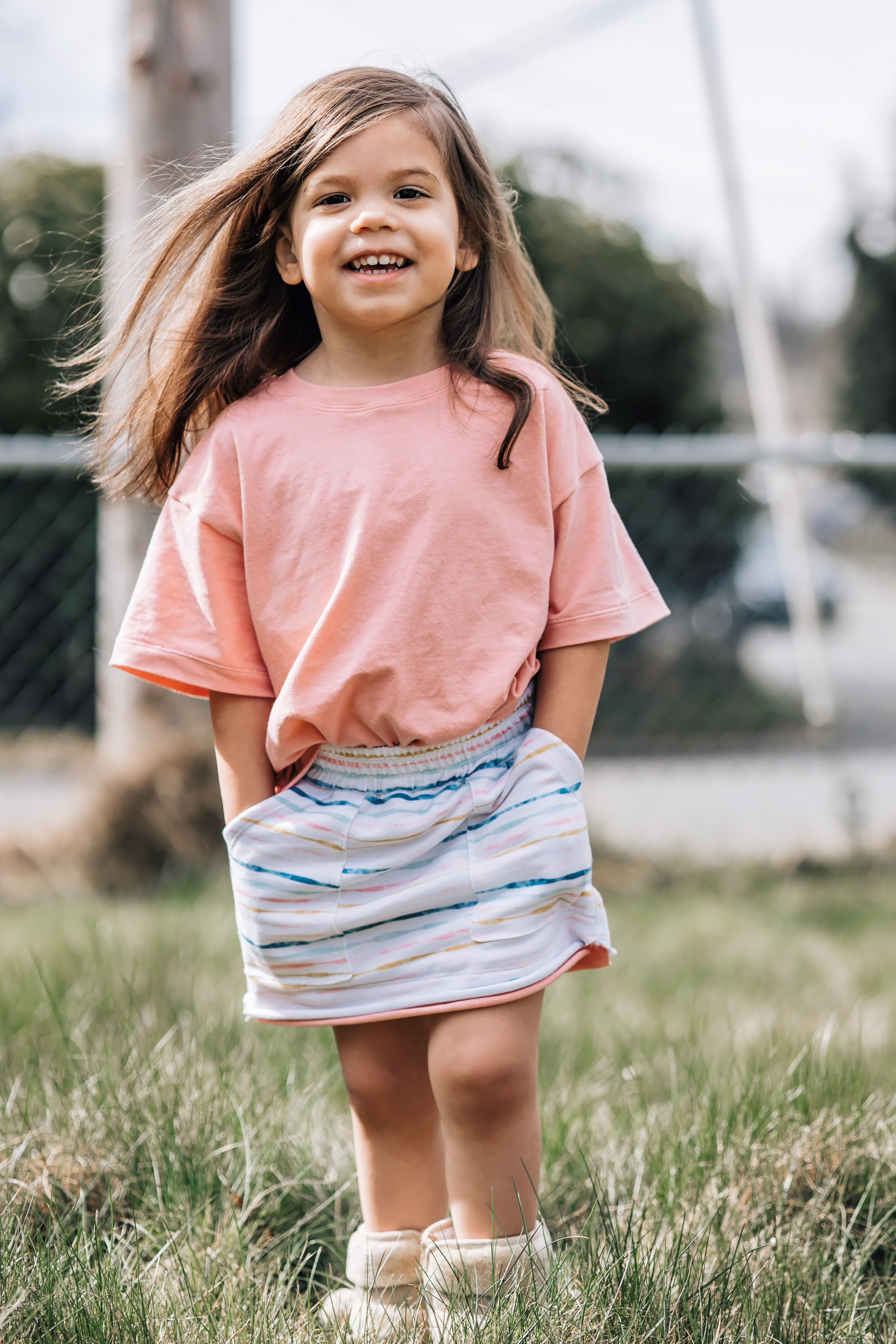 I pair it with the shirt view of Oversized Tee Shirt Dress, also from Lowland Kids. For a moment I thought I had gone astray; Zoe is between sizes so I've been making 3T for her in most things, and most certainly did NOT need to with this shirt!
I initially didn't like the very oversized shirt with the slimmer-fitting skirt, but then! My sewing group friends came to the rescue and suggested doing a casual French tuck on it. What a perfect suggestion, now I love this combination. It looks so comfy, maybe I can rock something like this myself. What do you think??