* This post contains affiliate links, which means I may receive commissions if you choose to purchase through links I provide (at no extra cost to you). Thank you for your support!
Can we talk about how fun the combination of tiny stripes and polka-dot style tiny confetti triangles is?? The retro vibe of these prints and colors is awesome, and a friendly reminder to Be Kind is never a bad thing.
I've been sitting on these prints from Raspberry Creek Fabrics for too long, and finally put them together into a Grow With Me Pullover from Peekaboo Patterns.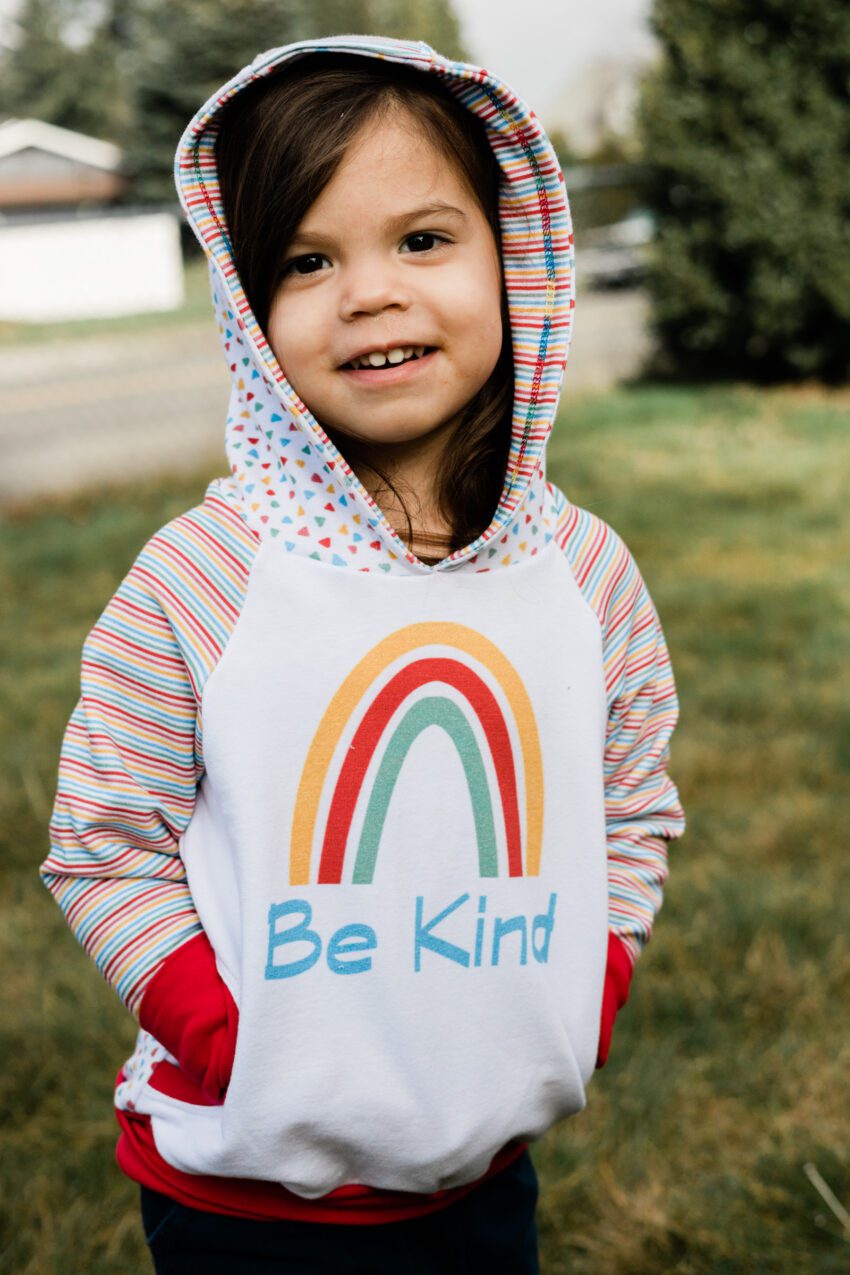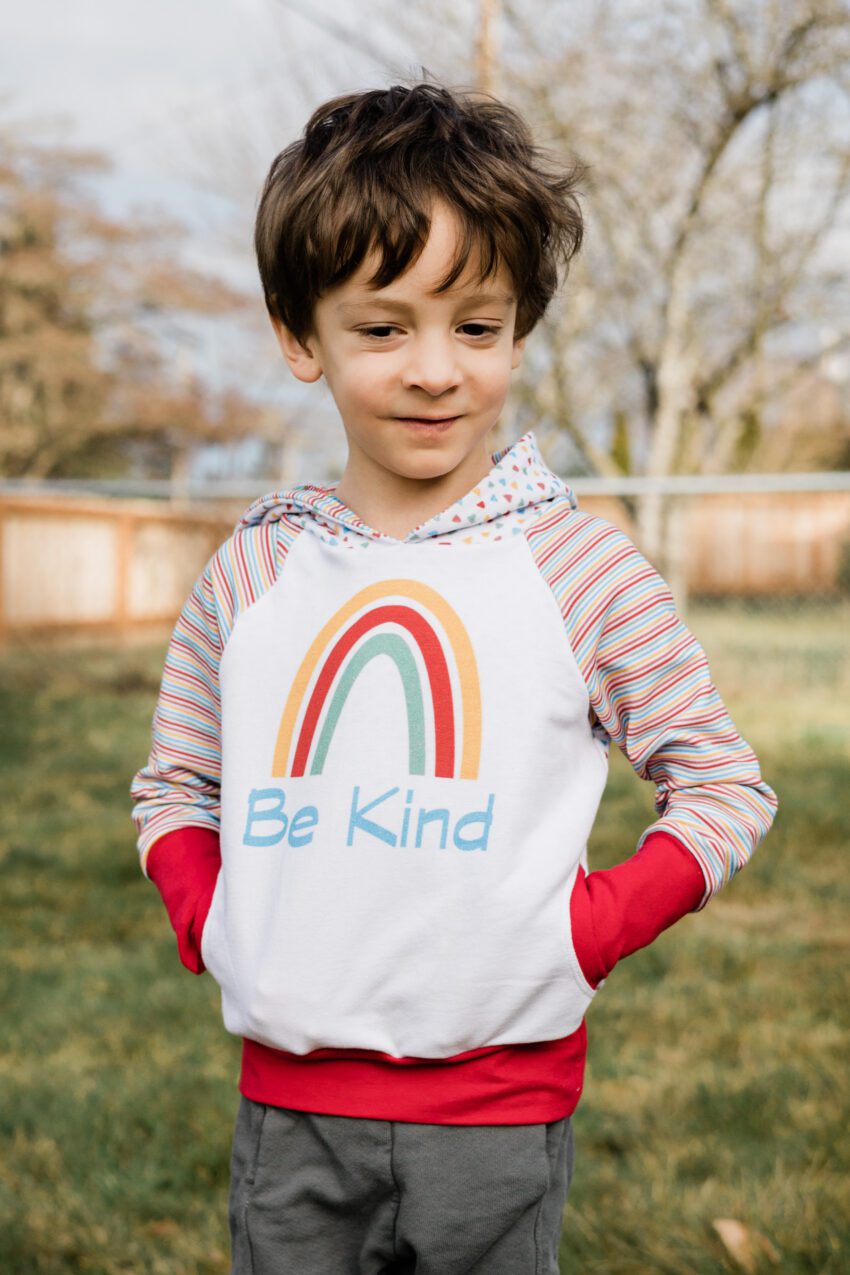 I love that both Miles and Zoe can wear it, though Miles is getting to be so tall the sleeves won't fit him for too much longer. Zoe will be able to wear it for ages, though!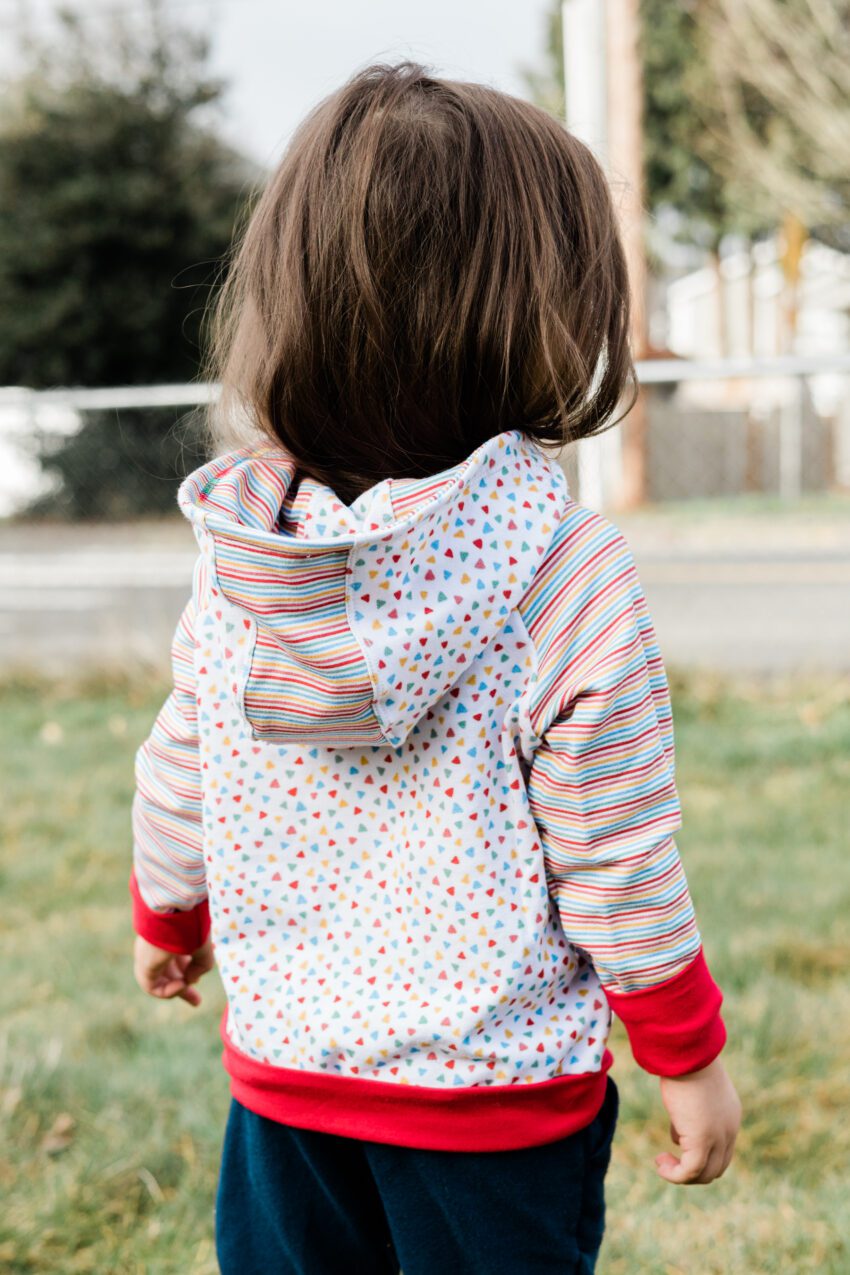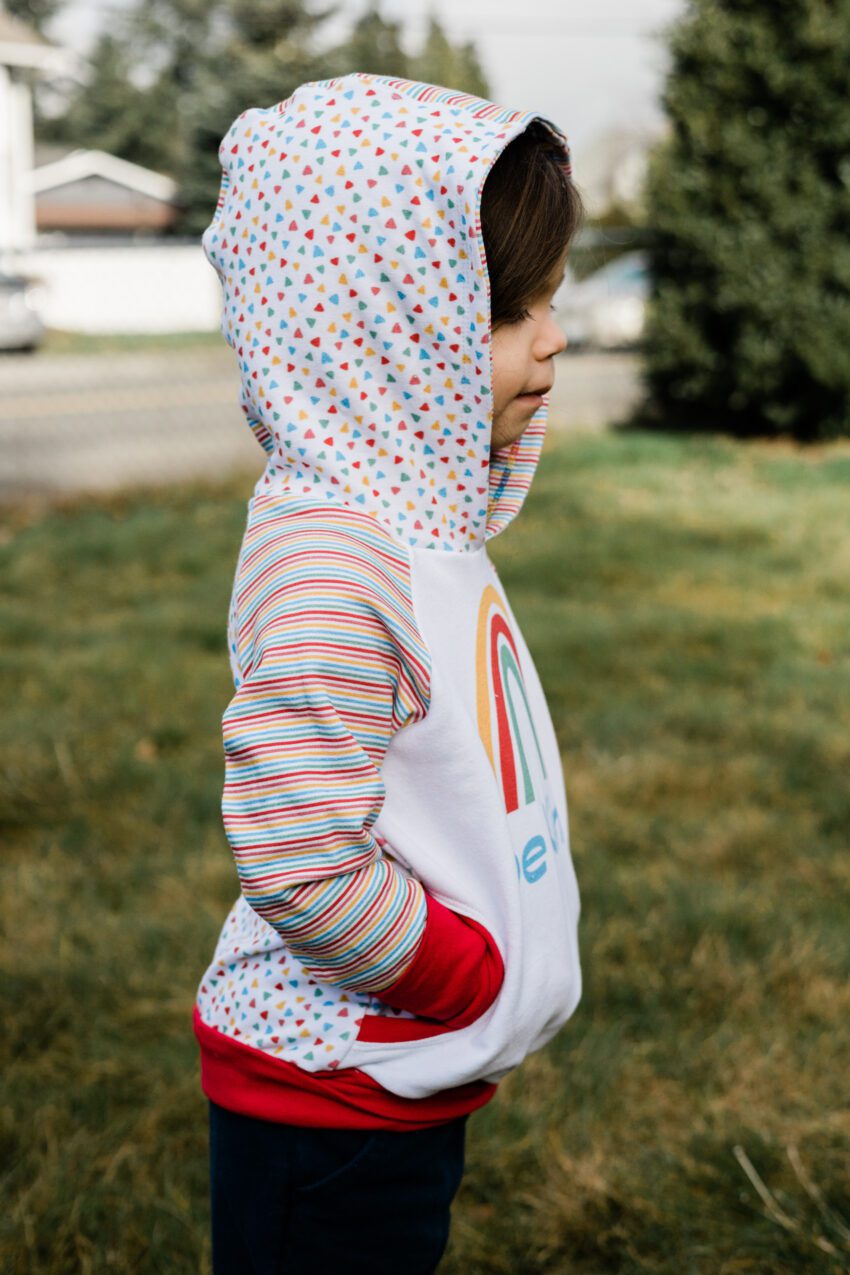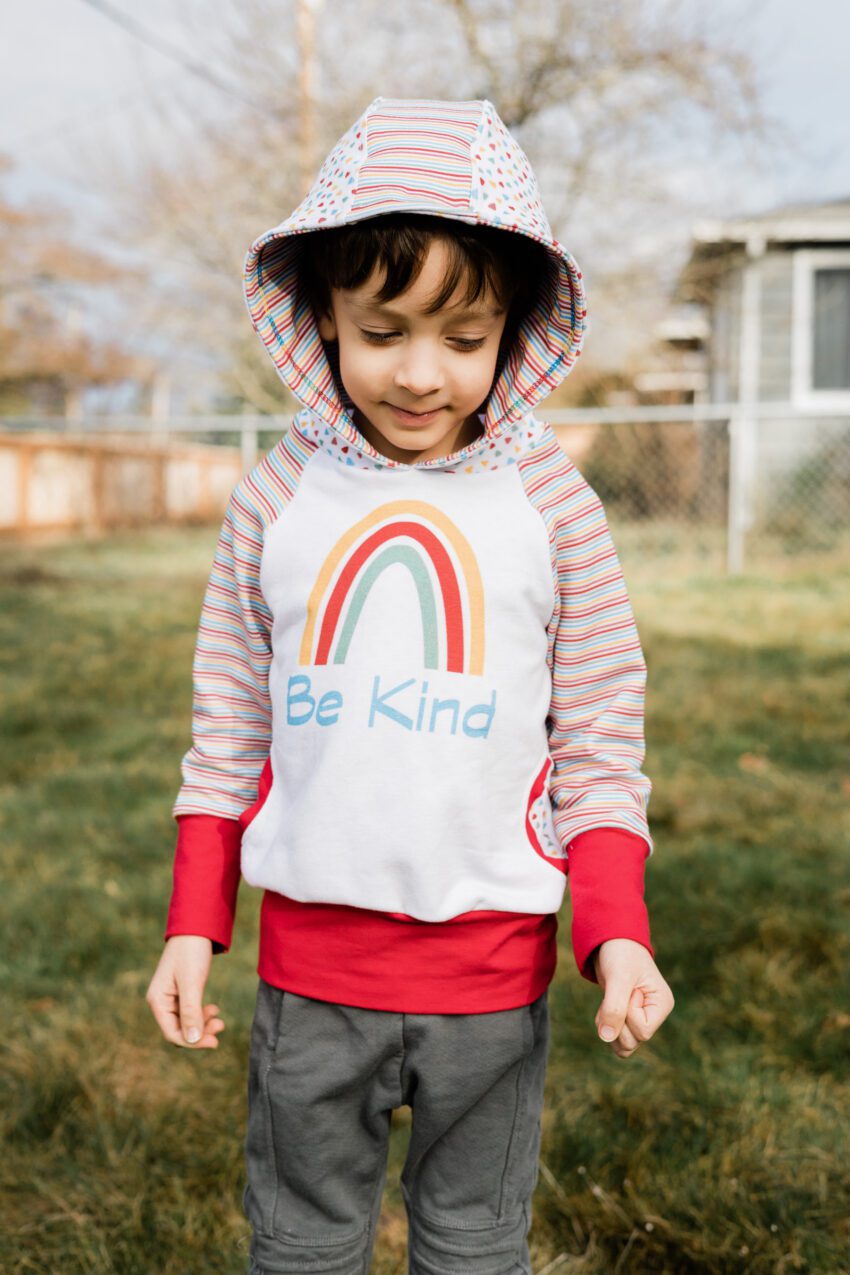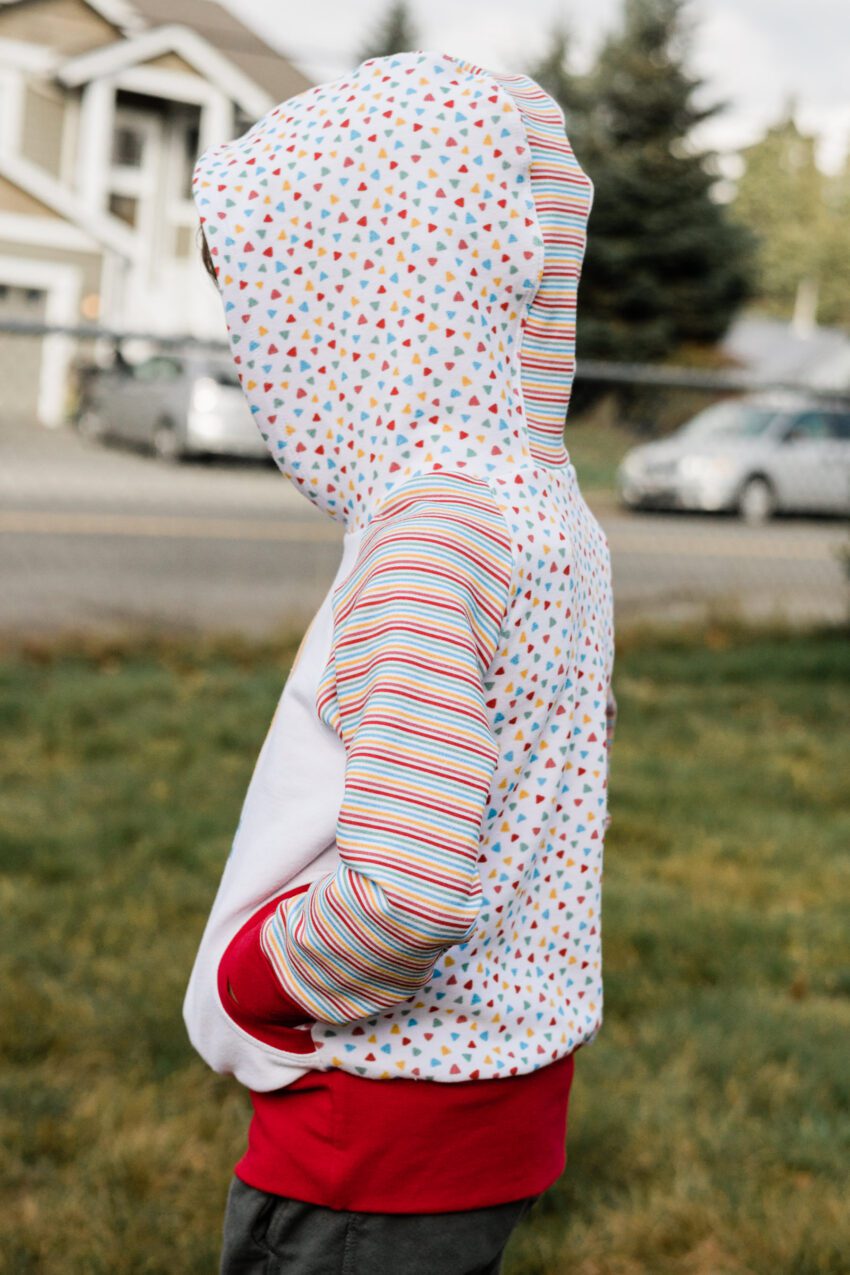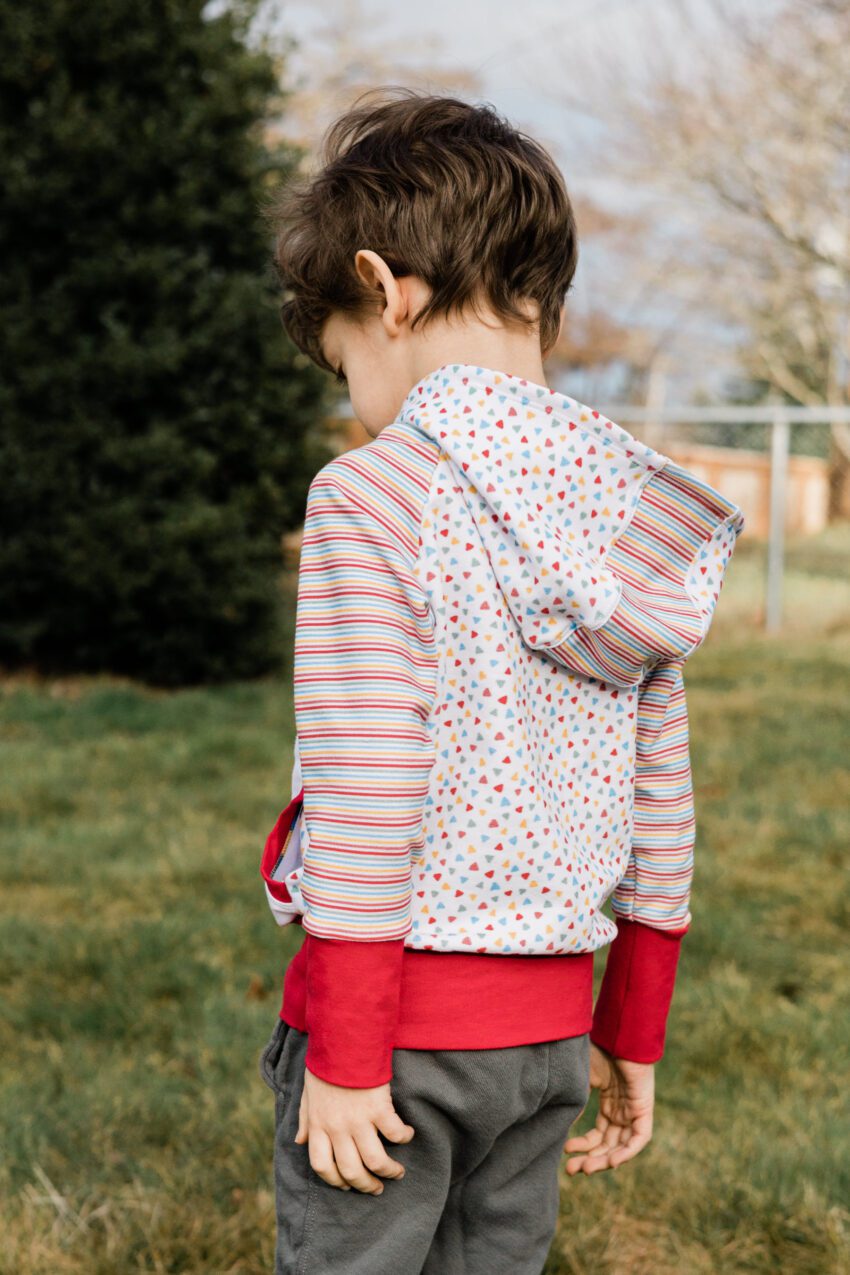 This pattern has a lot of really fun details, I especially loved mirroring the fabrics for the hood lining and outer. I'm so glad I have lots of this fabric left over, I might need to make a few more things with this combo! What else do you think it would work for?