* This post contains affiliate links, which means I may receive commissions if you choose to purchase through links I provide (at no extra cost to you). Thank you for your support!
If ever you want to imagine what your baby girl might look like as a teenager, just put her in a crop top while she's a little bit grumpy, and bam! A glimpse into the future!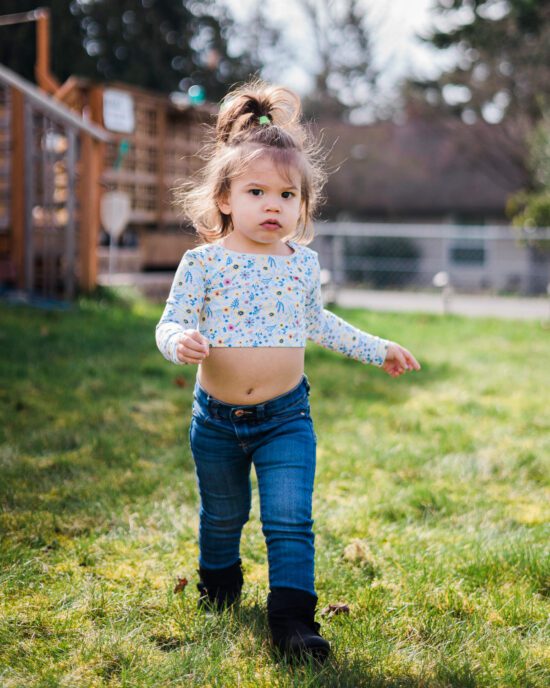 Just look at that face haha! I'm going to have my hands full with Zoe, she's like a little clone of me. Baby bellies are just so cute though, and I love little crop tops on her! And just look at these little jeans, omg. Why is everything miniature automatically adorable? This crop paired with her neon ponytail makes me think of the 80's.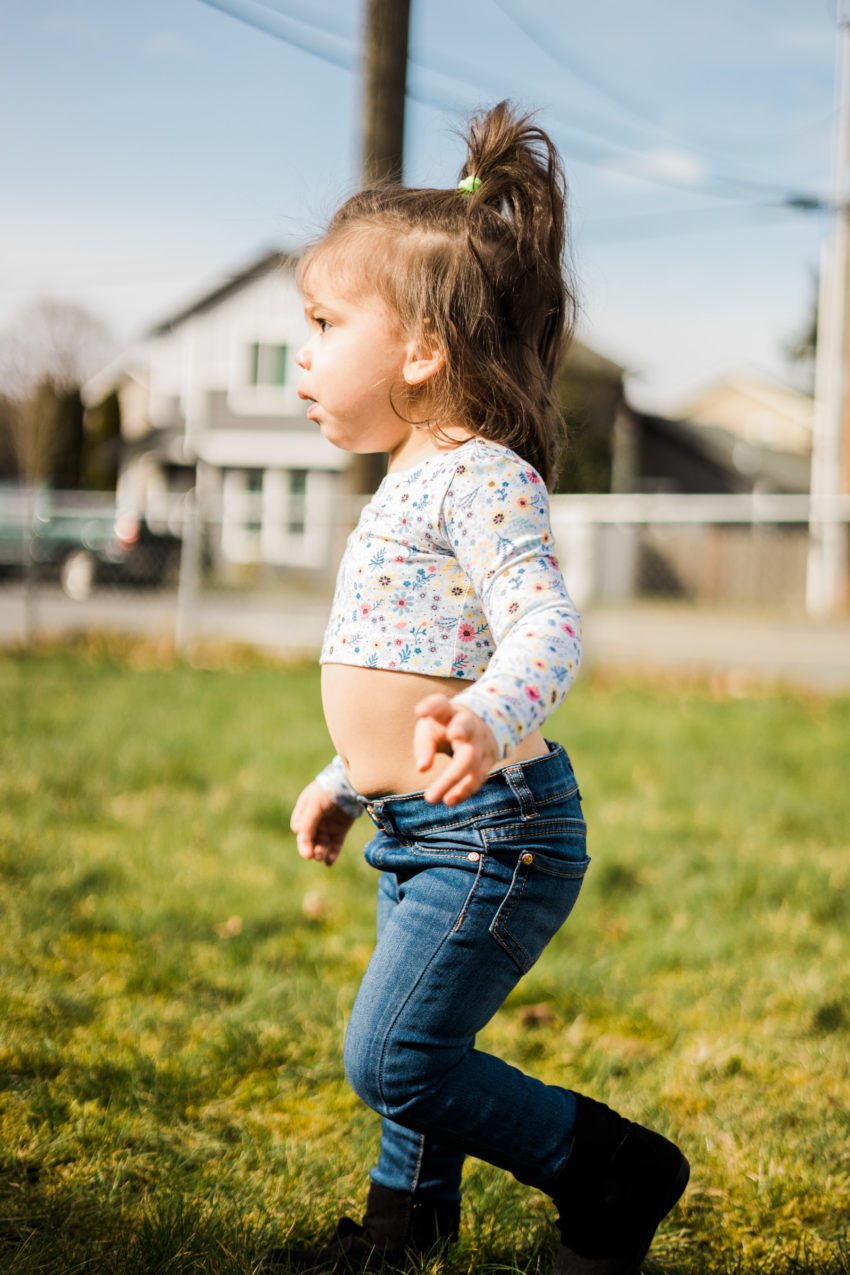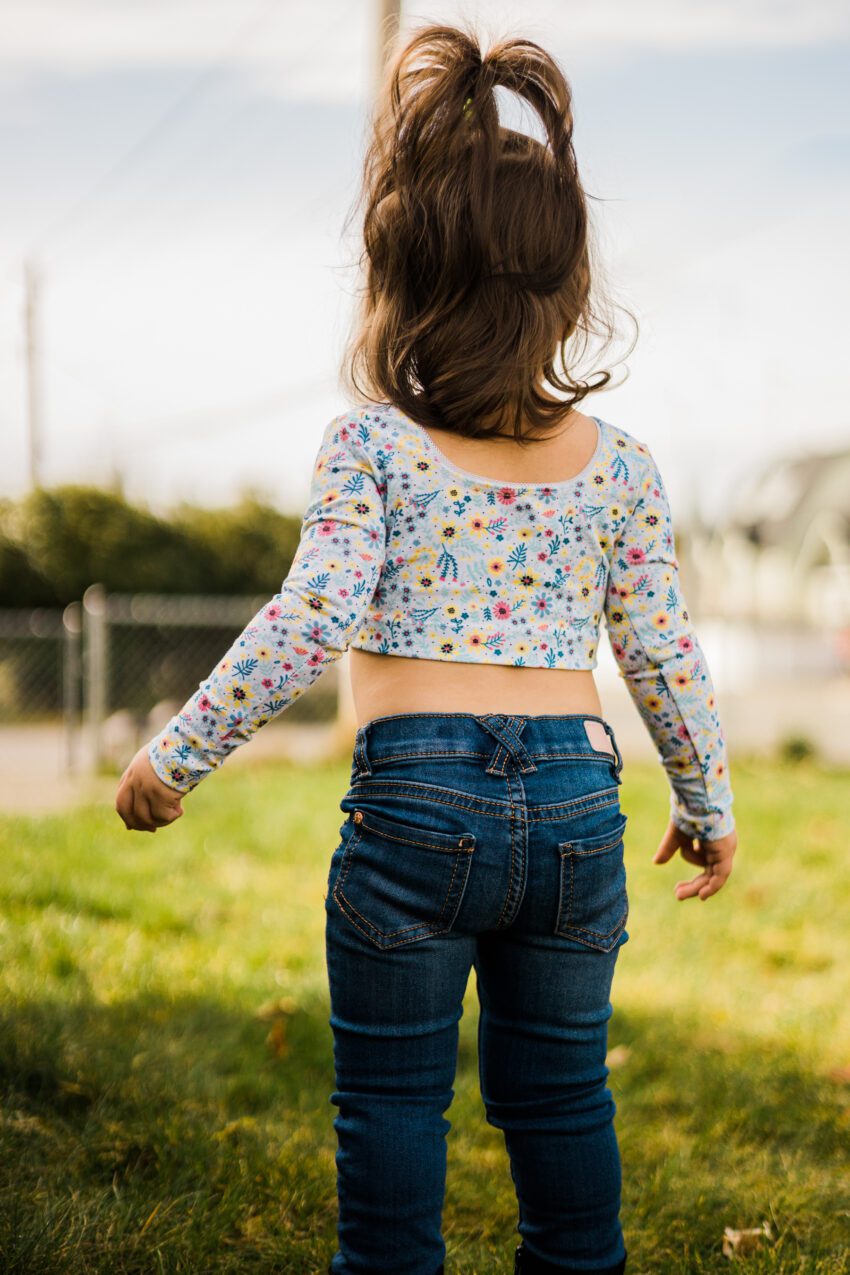 The crop length is just one option in the new Be Bold pattern from Patterns for Pirates, I really want to try the bodysuit option some time. This pattern will make a perfect leotard!
The adorable tiny floral print is from Raspberry Creek Fabrics. I got it in cotton lyrca jersey weight but it also comes in French Terry, I think it would also make a precious pair of shorts.