Before we talk about the overalls, can we talk about Miles' haircut?! We had him scheduled for a trim, and when we told him about it he said that he wanted his hair short like Daddy's. I tried hard not to cry as I showed him a bunch of pictures of short hairstyles. He reliably picked the same style, and wasn't fooled when I showed him a picture of long hair like his haha.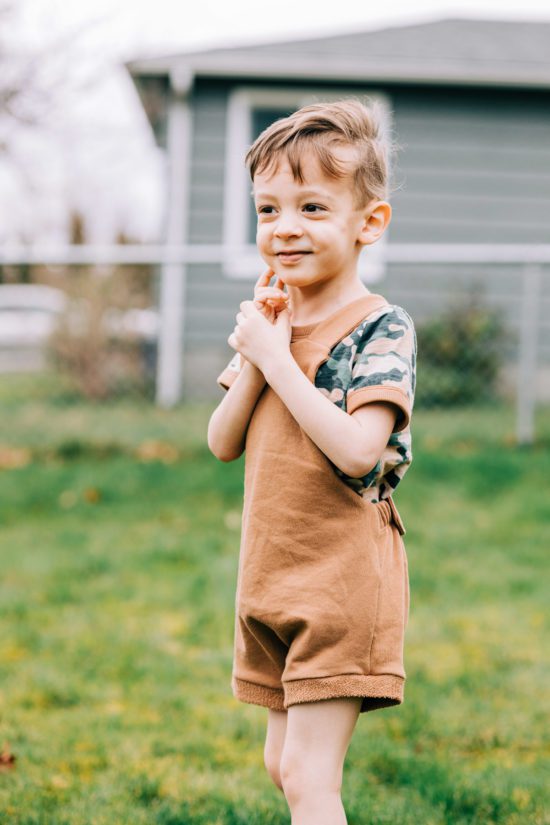 So he picked out his style, and Dad took him for a haircut. As much as I loved his long hair, I have to say his new short style is JUST PRECIOUS on him! He looks like a whole new kid. He really loves his short hair though and I'm proud that he was able to make this decision .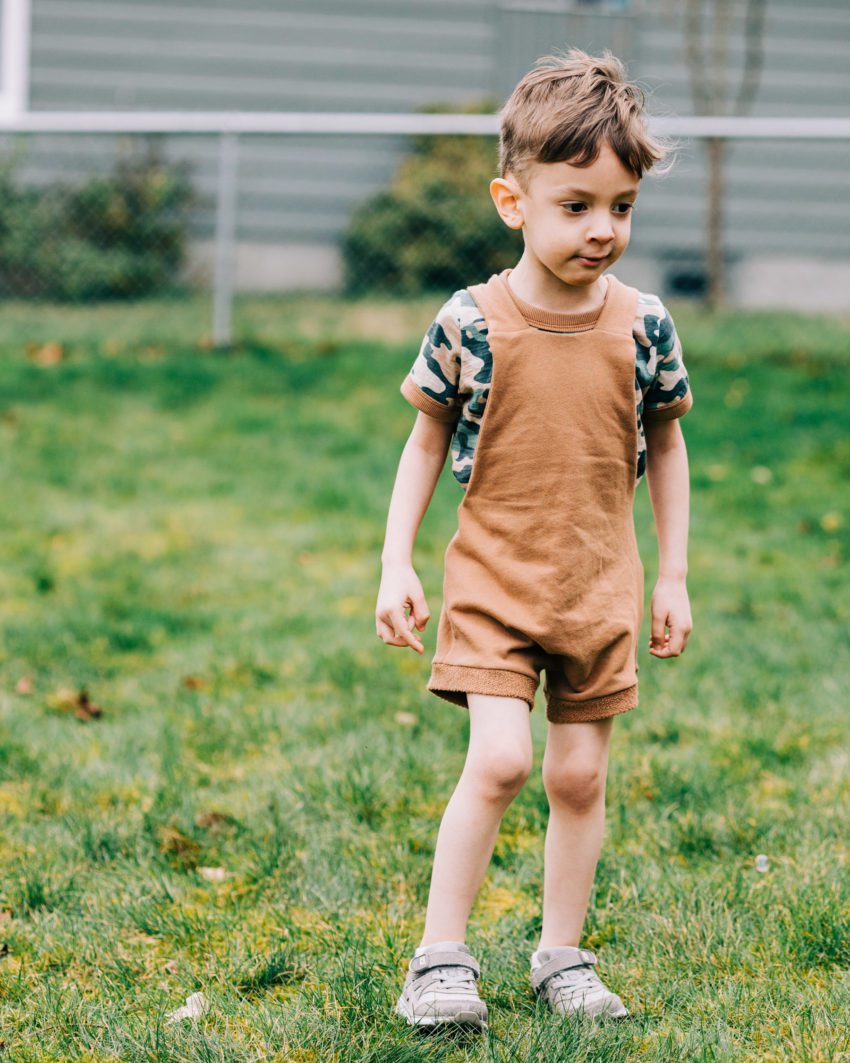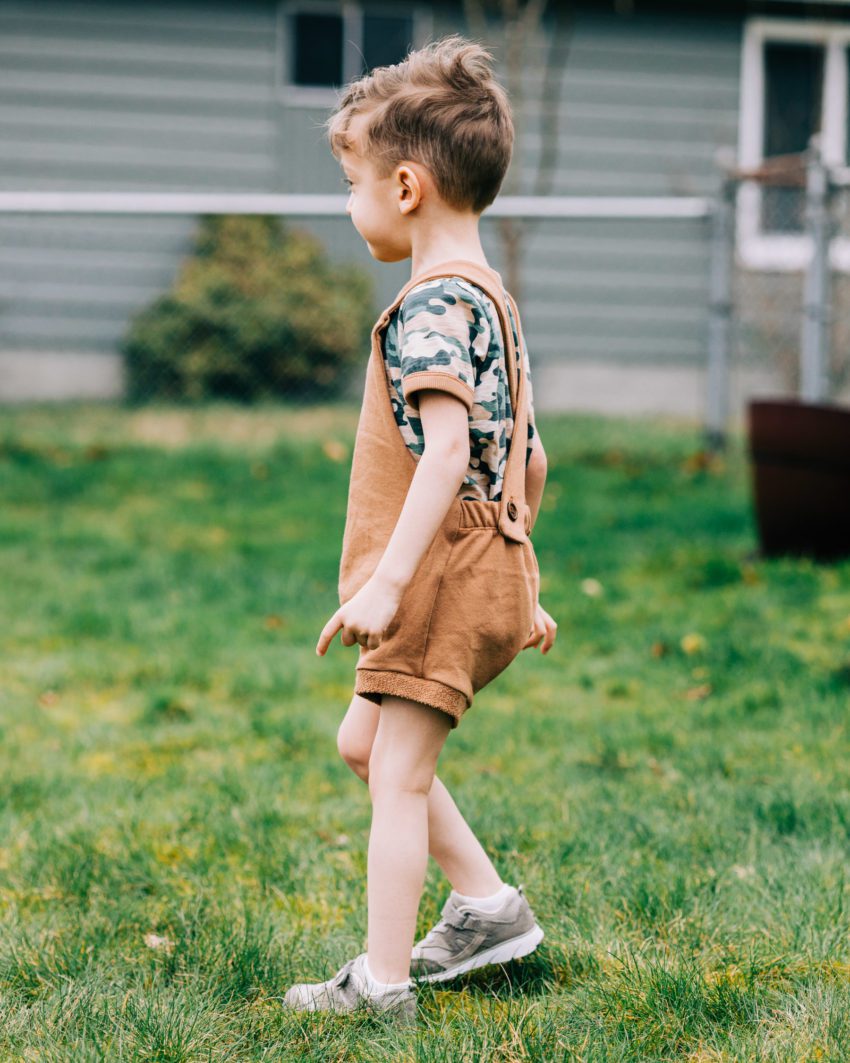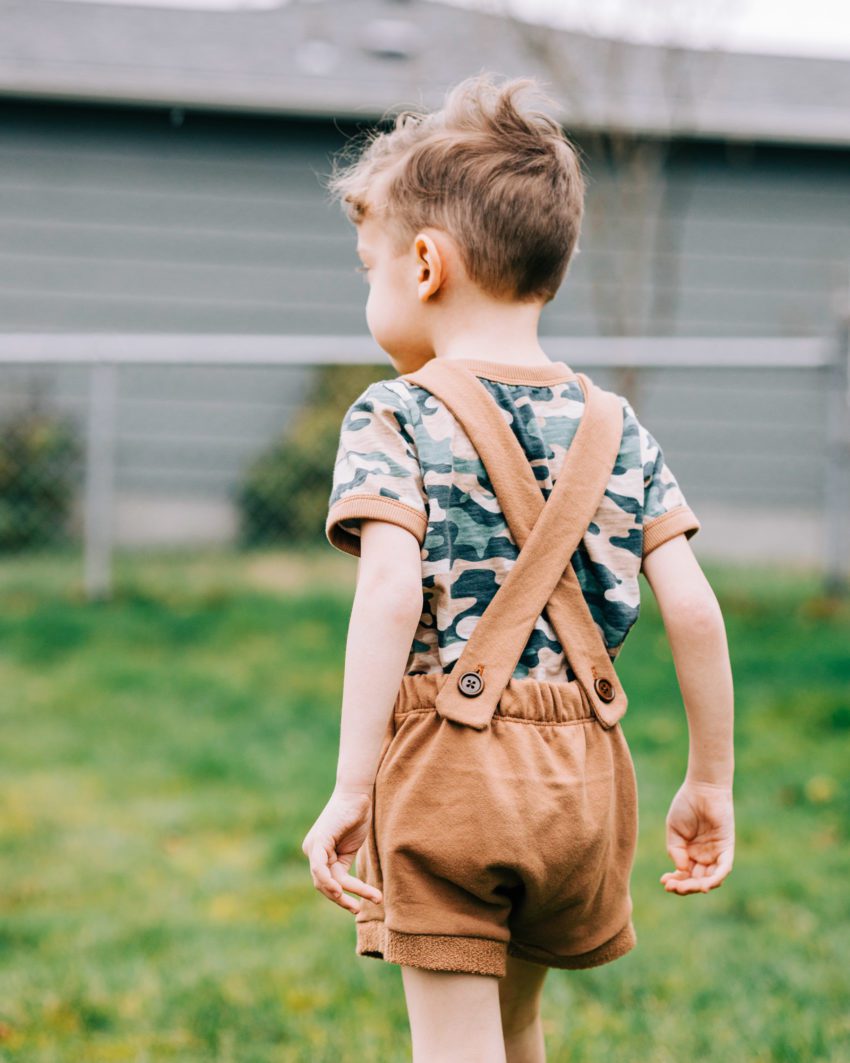 The outfit he's rocking is made from patterns AND fabric all from Lowland Kids. The camo slub is phenomenal, and I also love this brown french terry that matches it pretty dang perfectly.
This teeshirt is my current favorite, the chunky binding is such a fun details! This top is the new Track Tee, and I've already made like 4. Shame Miles only wants to wear long sleeves right now, but he humored me for some photos.
The overalls are the ever popular and freshly revamped Overalls pattern. It used to require a hack to turn it into shorties like this but now it's part of the pattern, which is awesome!
The fit of this pair isn't perfect on Miles because his legs are so dang skinny, but it will fit him forever haha. They also look super cute on Zoe but I didn't grab a picture. I think it's an adorable Summer outfit and can't wait for it to actually warm up!