* This post contains affiliate links, which means I may receive commissions if you choose to purchase through links I provide (at no extra cost to you). Thank you for your support!
Zoe turned one month old in June, so I thought a cute tiny pair of shorts and some legwarmers would make the perfect outfit for her photoshoot!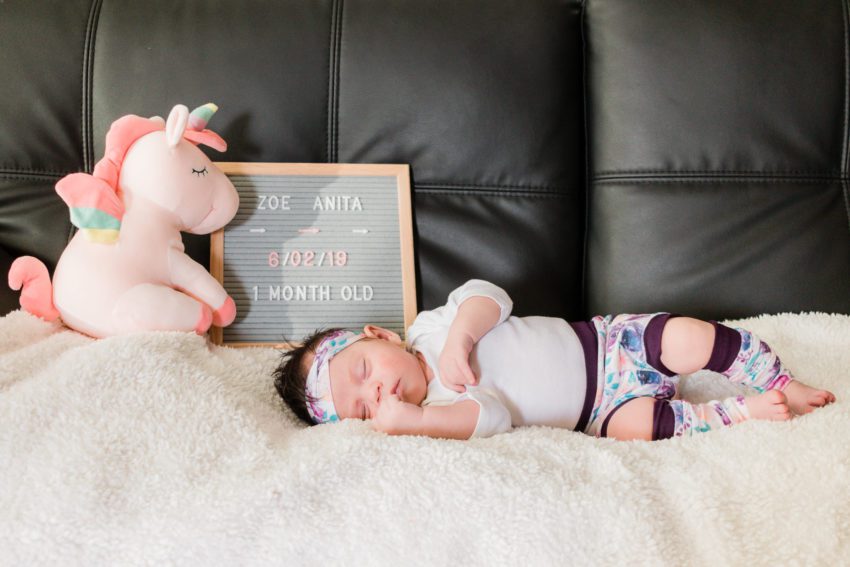 She was so cute and sleepy still at that age!
The bummies are a super adorable pattern called Chickka Chickka Bum Bum by Peek-a-boo Patterns. They go together so quickly and are just so cute on chubby thighs. I made her a few of these for the summer and just loved them.
The accessories were also quick, easy and fun to make. I think once Zoe starts walking we will be all about skirts and legwarmers for her because it's just precious!
The legwarmers are Camden by Little Lizard King, and the headband is Totally Twisted by Pickletoes Patterns. Just look at how cute these accents are on that precious baby girl! Ahhh… I just love that little face.
Lest we all think that photographing babies is easy… allow me to show you how Zoe felt about the idea of interrupting her eating and sleeping lifestyle for a photo shoot!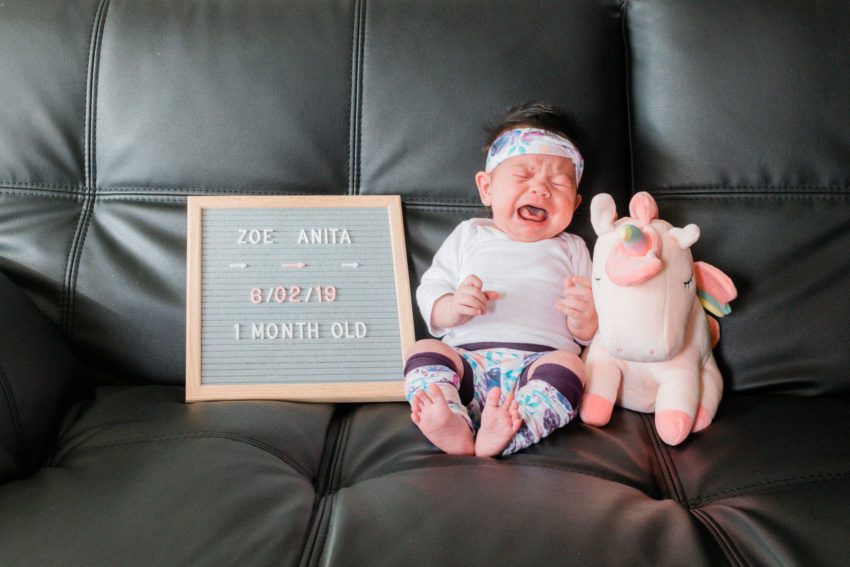 Babies are hilarious. That is all!