* This post contains affiliate links, which means I may receive commissions if you choose to purchase through links I provide (at no extra cost to you). Thank you for your support!
I'm sure I've said it before, and I'll say it again: baby bellies are just the cutest in the whole world!
We got to test the new Paperbag Pants and Skirt pattern by Patterns for Pirates, and Zoe decided she doesn't like waistbands that go over her belly button; she kept pushing them down a little! Even without being worn high-waisted like intended, I think they still look super cute on her.
The pattern has quite a few options between pants, shorts, and skirts. The pockets are super simple but could also be omitted to make these an even quicker sew! And, they can be made from knit or woven fabric.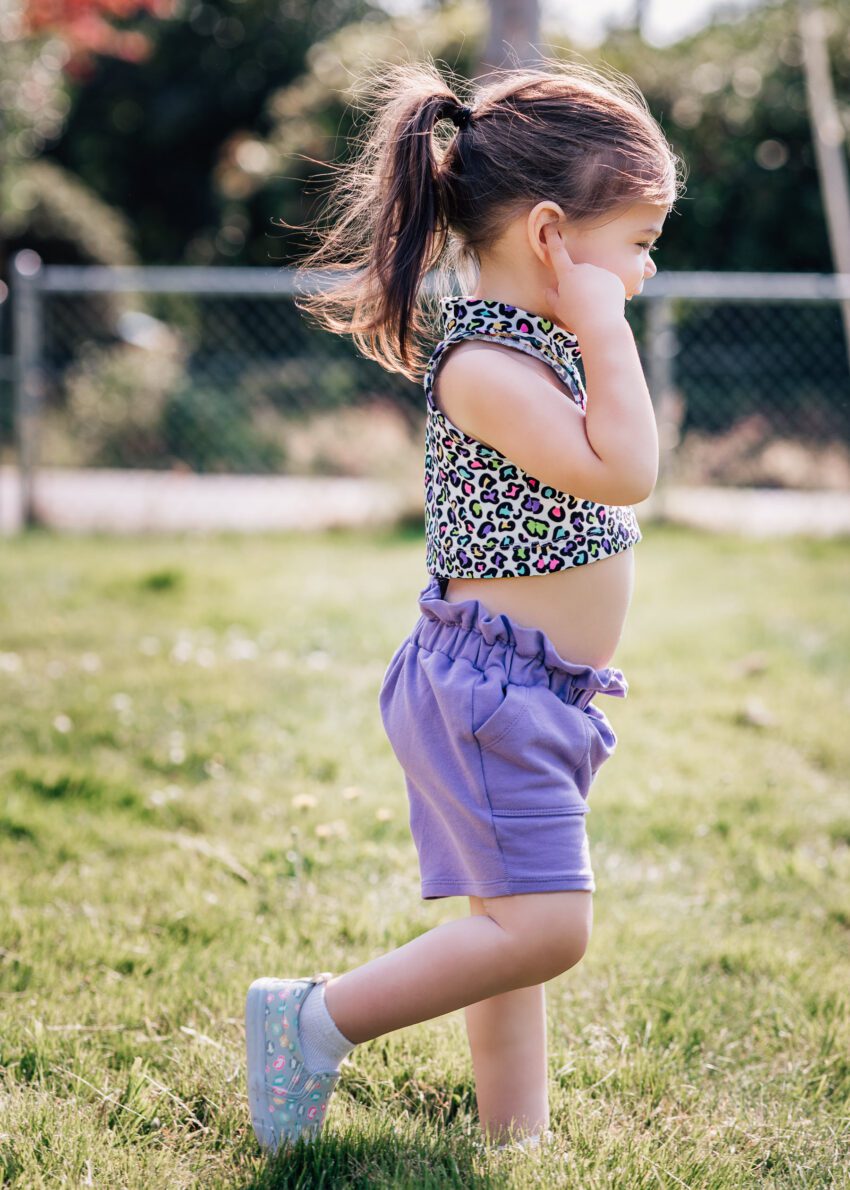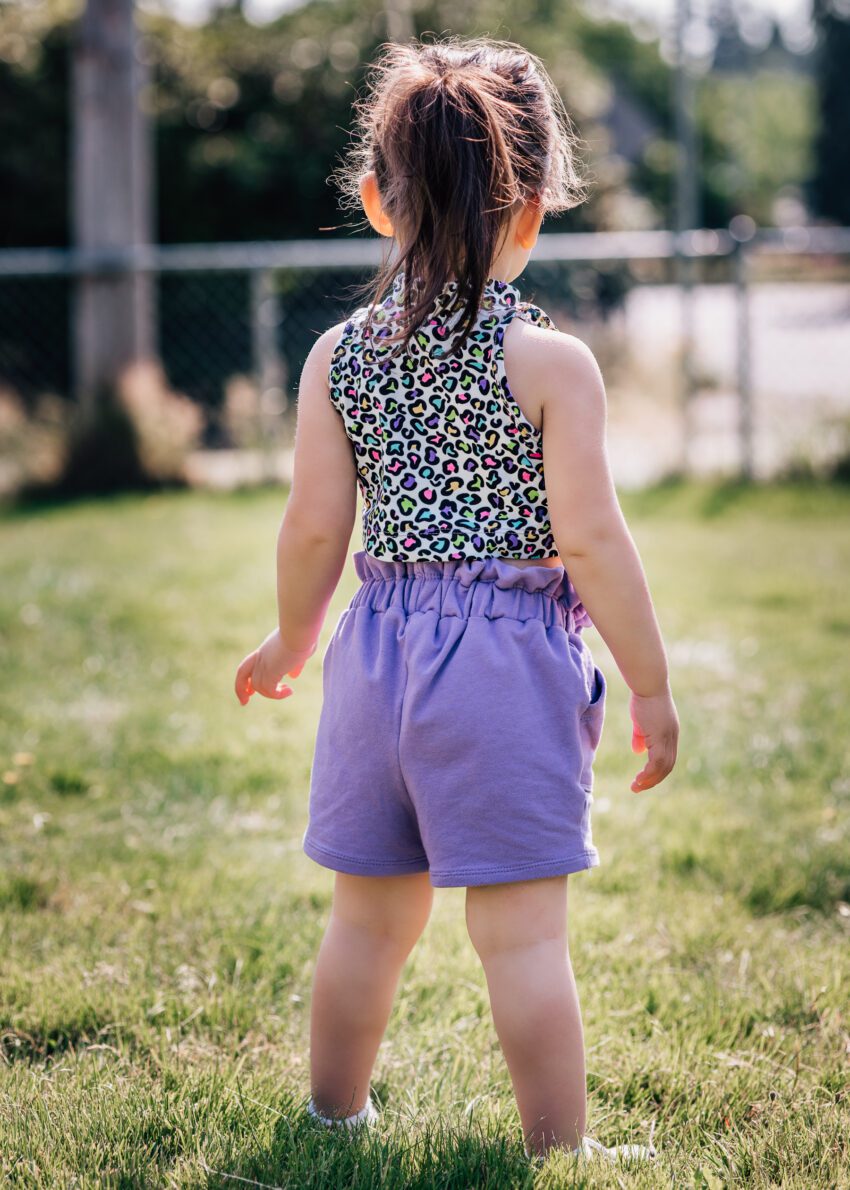 My original plan was to make a bodysuit to go with it, but once she wouldn't wear them higher AND I realized I only had a half yard of this contrast fabric, I decided to make her a mock turtleneck crop top instead. Hepburn to the rescue!
The Paperbag shorts are made with a lilac french terry from Raspberry Creek Fabrics, and the adorable tank fabric is from Knit Fabric.