* This post contains affiliate links, which means I may receive commissions if you choose to purchase through links I provide (at no extra cost to you). Thank you for your support!
As per tradition, for Miles' birthday I made him a new shirt that matched his party theme. This year he just told me he wanted a Marcus cake… Marcus is his Build-a-Bear teddy haha. So I took that and ran with it a little, going with 'woodland' theme.
This camping fabric from Raspberry Creek Fabrics was perfect for this shirt! I made him a simple Northlake Tank with it, paired with Pistachio ribbing from Isee Fabric. I also made him some matching pants, Playday Pants from Lowland Kids.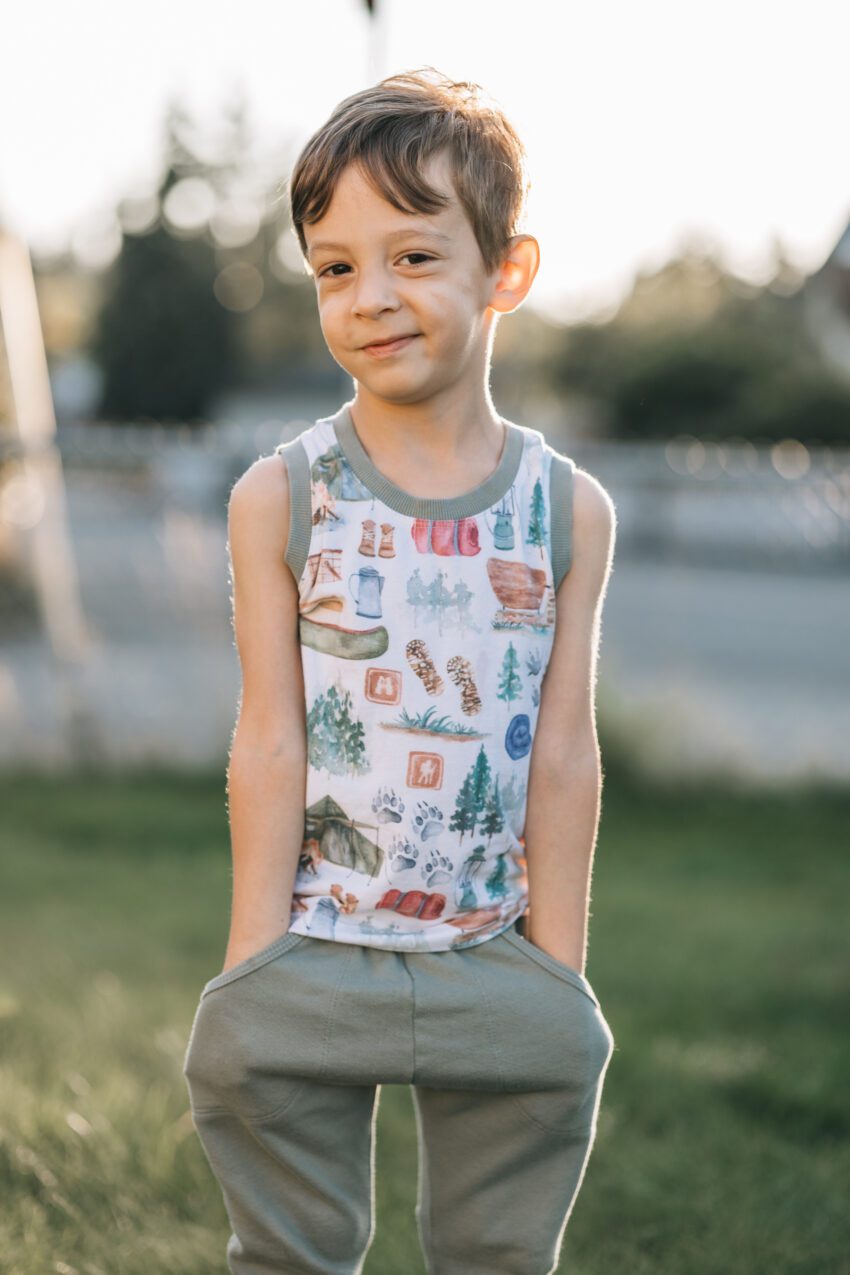 His party was a lot of fun, and his cake was a huge hit! The bakery we go to knocks them out of the park every year, and this request was no exception. I asked them to make a little tree stump house with Marcus on top, and it turned out awesome! Miles picked an amazing flavor combination, he wanted an orange cake with chocolate frosting. I added a cream cheese mousse in between the layers just for some added oomph, and we ate every last bite of that cake haha.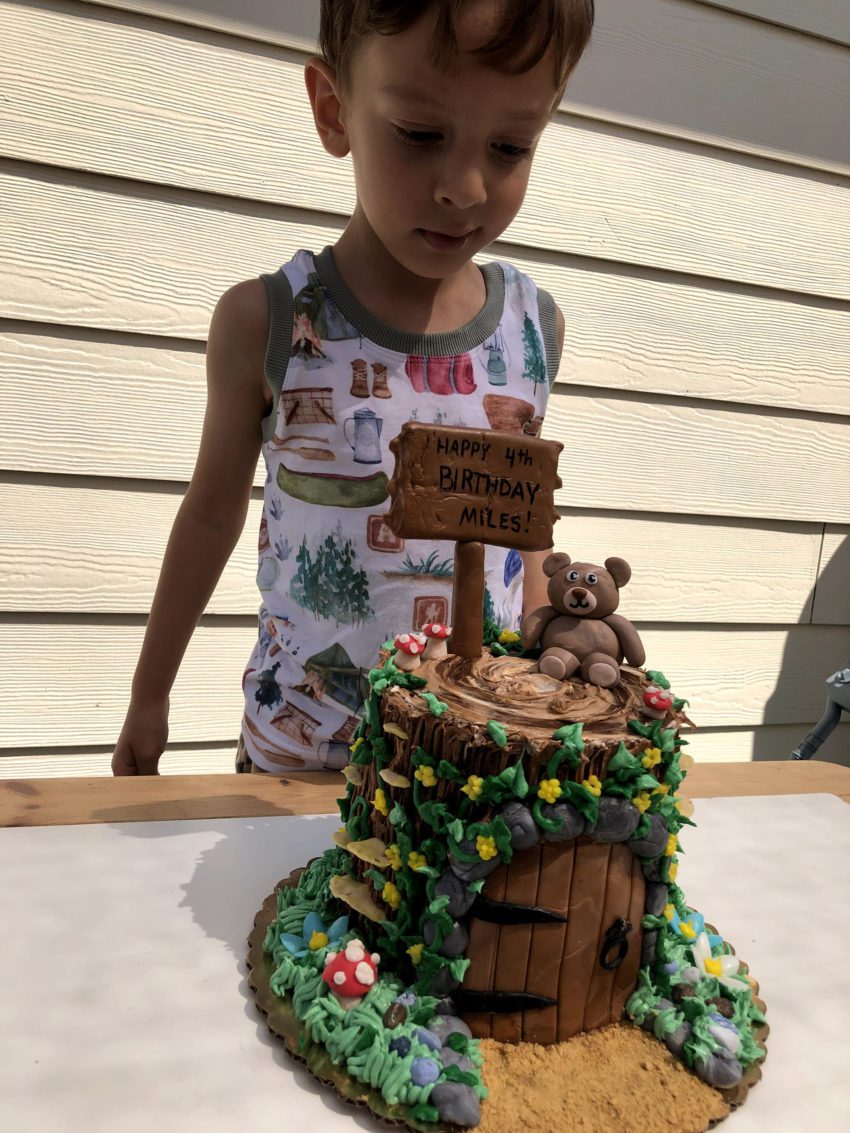 I hope my little buddy continues to enjoy our tradition of him picking his cake and me making him an outfit for his party, it's been a lot of fun for us.