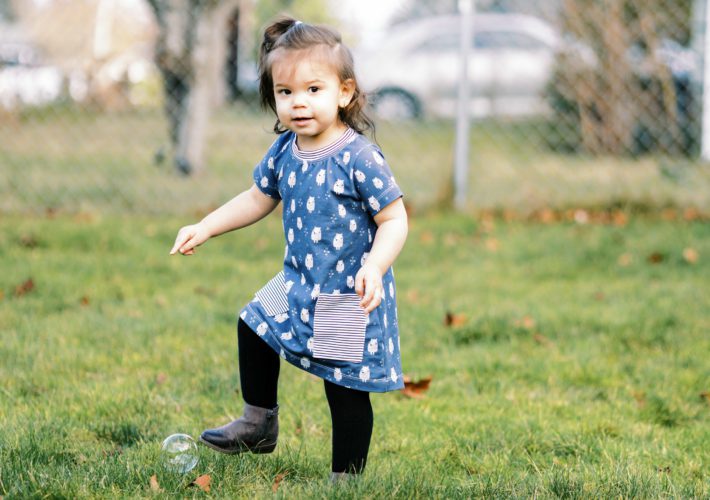 Woodland bears and tiny black and white stripes pair up wonderfully in this super cute little dress!
We are in perfect Autumn Layering weather! You can't really beat an adorable dress with a half-length sweater that keeps a baby warm without hiding too much outfit.
Good weather calls for muscle tees, and I had so much fun making one for each of my boys!