The weather was pretty nice for a little while, so I made Miles a cute little muscle tee for his adorable stick arms! I put a hood on it because I think hoods are amazing, but Miles… well, he hates them haha. He'll tolerate it long enough for exactly one picture.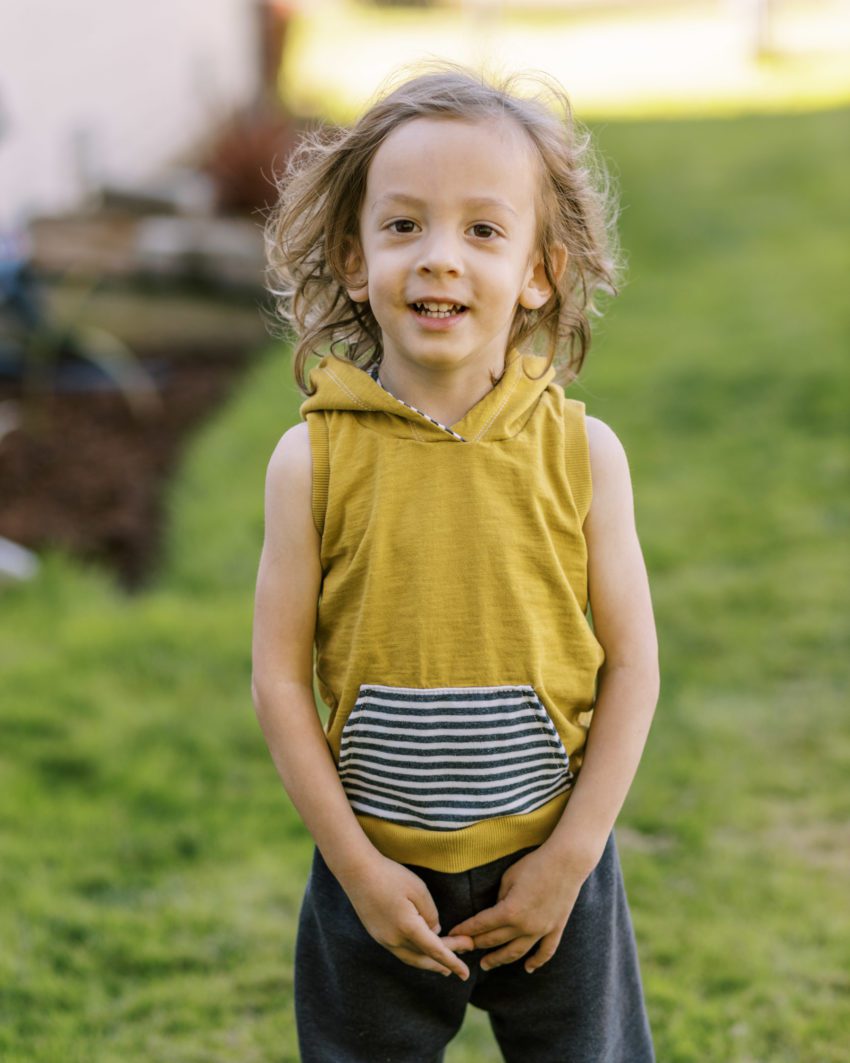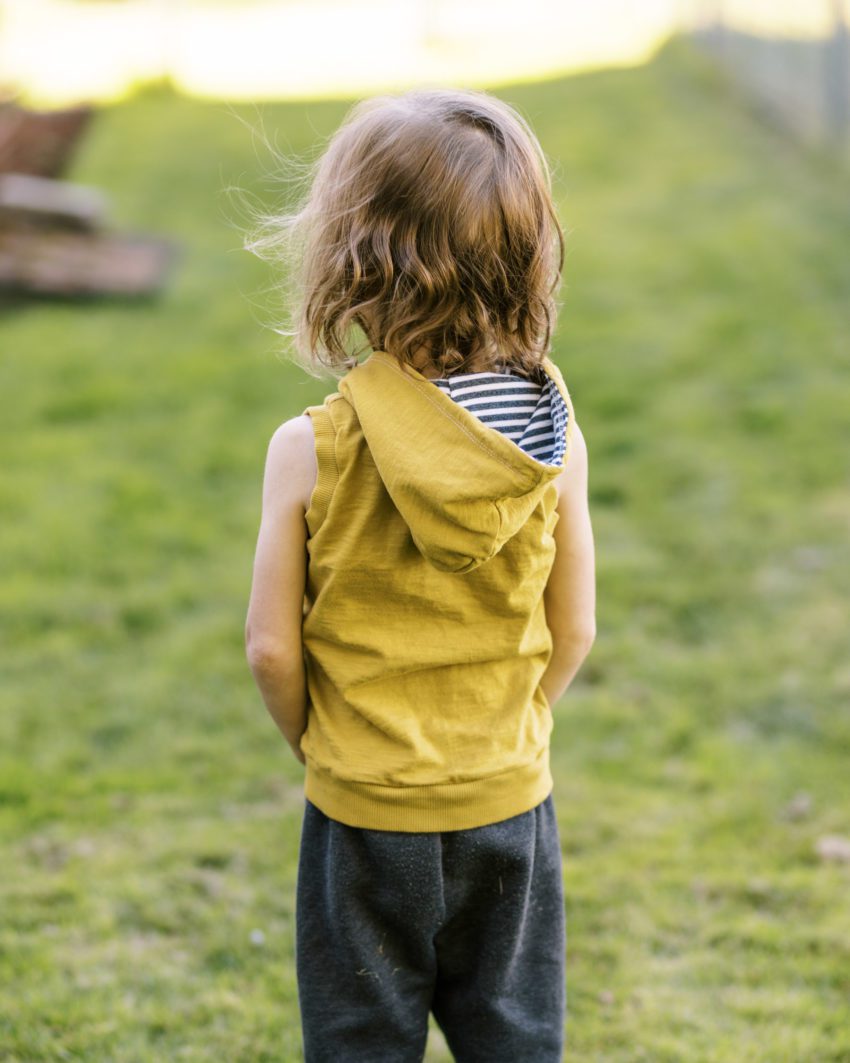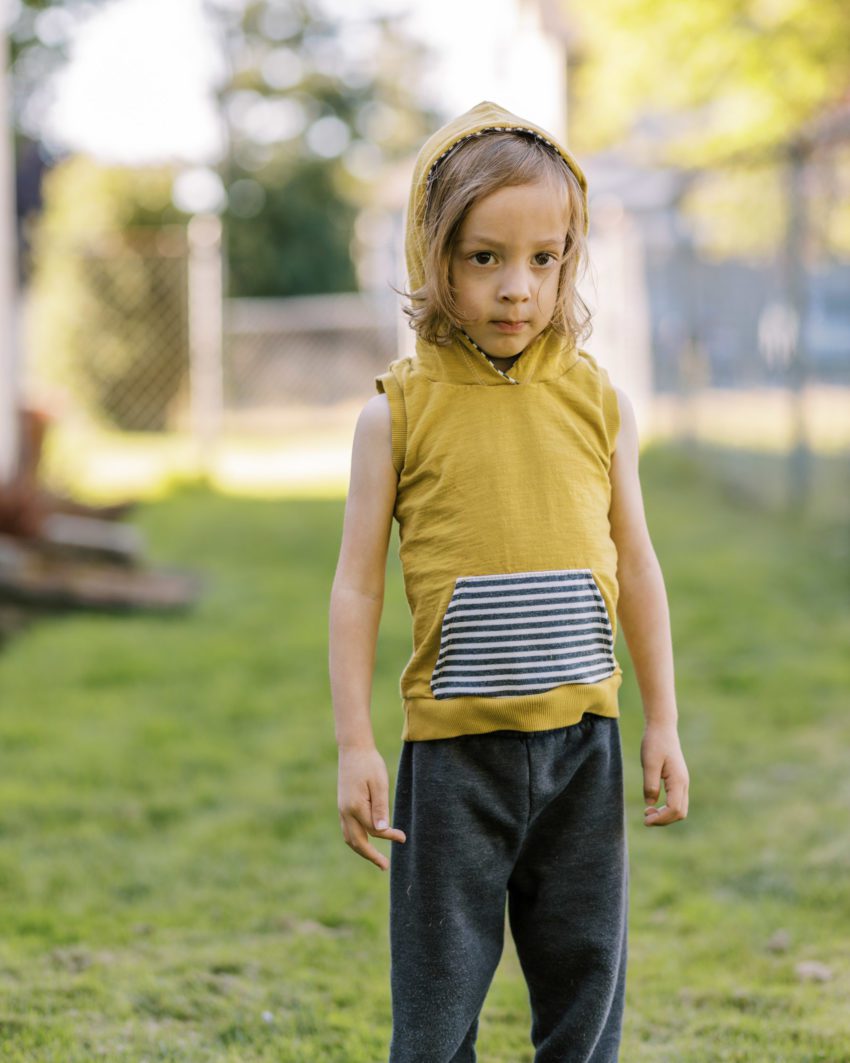 This amazing fabric is a cotton slub, I'd never worked with it before but it was just lovely to sew with! And I've yet to see any solid color that didn't pair amazingly with charcoal and white stripes; this gold was no exception.
Did y'all know that Lowland Kids sells fabric now? The slub and matching rib came from there, and the stripes are from L & E Fabrics. She's currently closed for maternity leave but when she comes back, check out her rib knits! I've loved everything I got from her.
The pattern is the Northlake Tank from Rain City Pattern Company. I just found them recently and really like their patterns! They have some cute dresses and a cardigan that I made for Zoe. But that's another post for another day!
This one also comes in adult sizes, so I took the opportunity to make something for my husband which almost never happens. It's very "not him" but he loves it so much that he's worn it enough times that now it is his style haha. He might need more.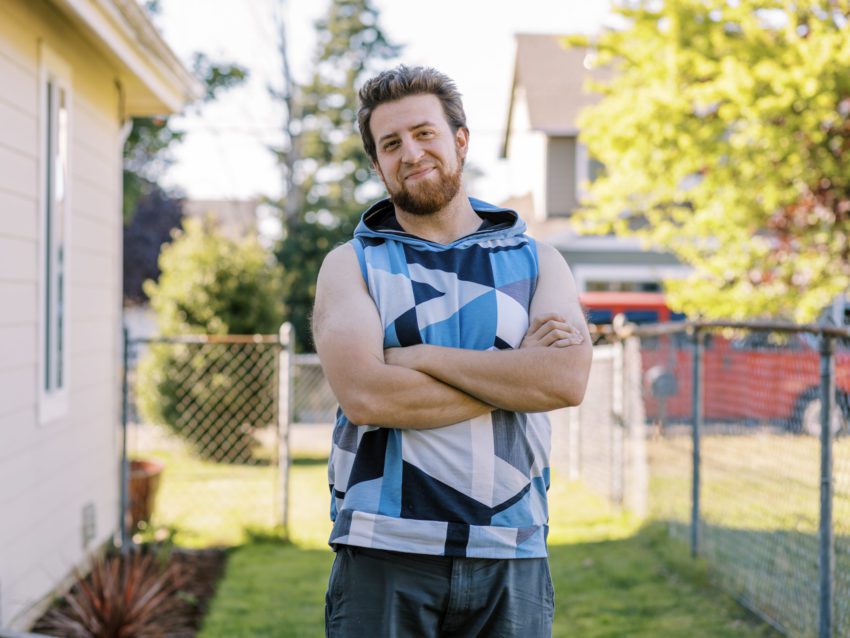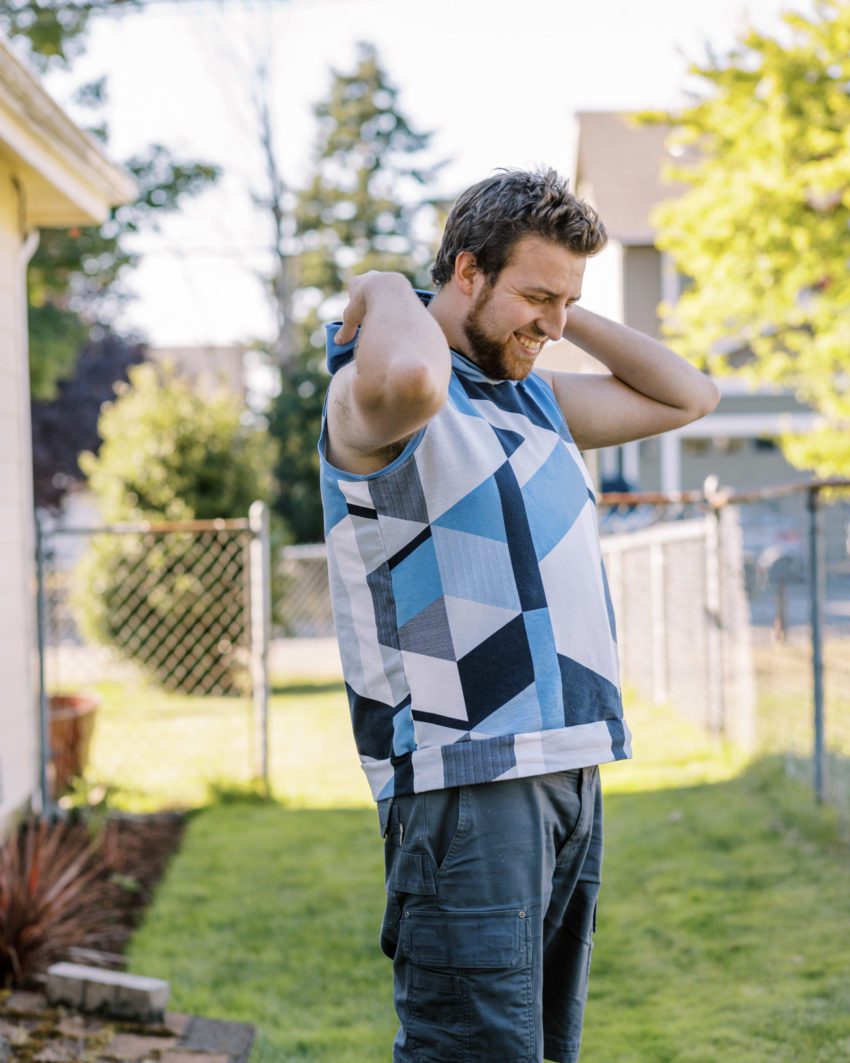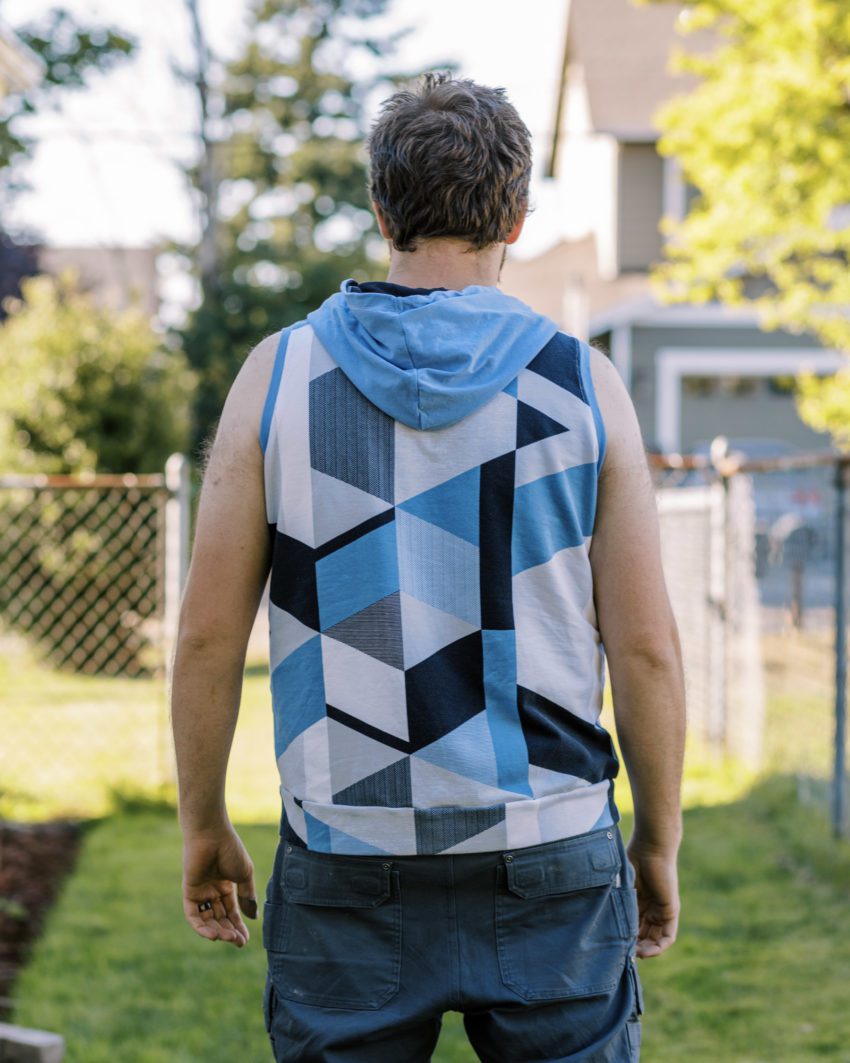 If you think you want to make matching sets for a big one and a little one, there's also a bundle with both sizes, which is way awesome! I didn't have enough of any fabric to make a matching set but I will definitely be planning for one next Summer. Look how cute my boys are!