A couple weeks ago we all went to the pumpkin patch, which of course requires cute pumpkin outfits for Miles and Zoe!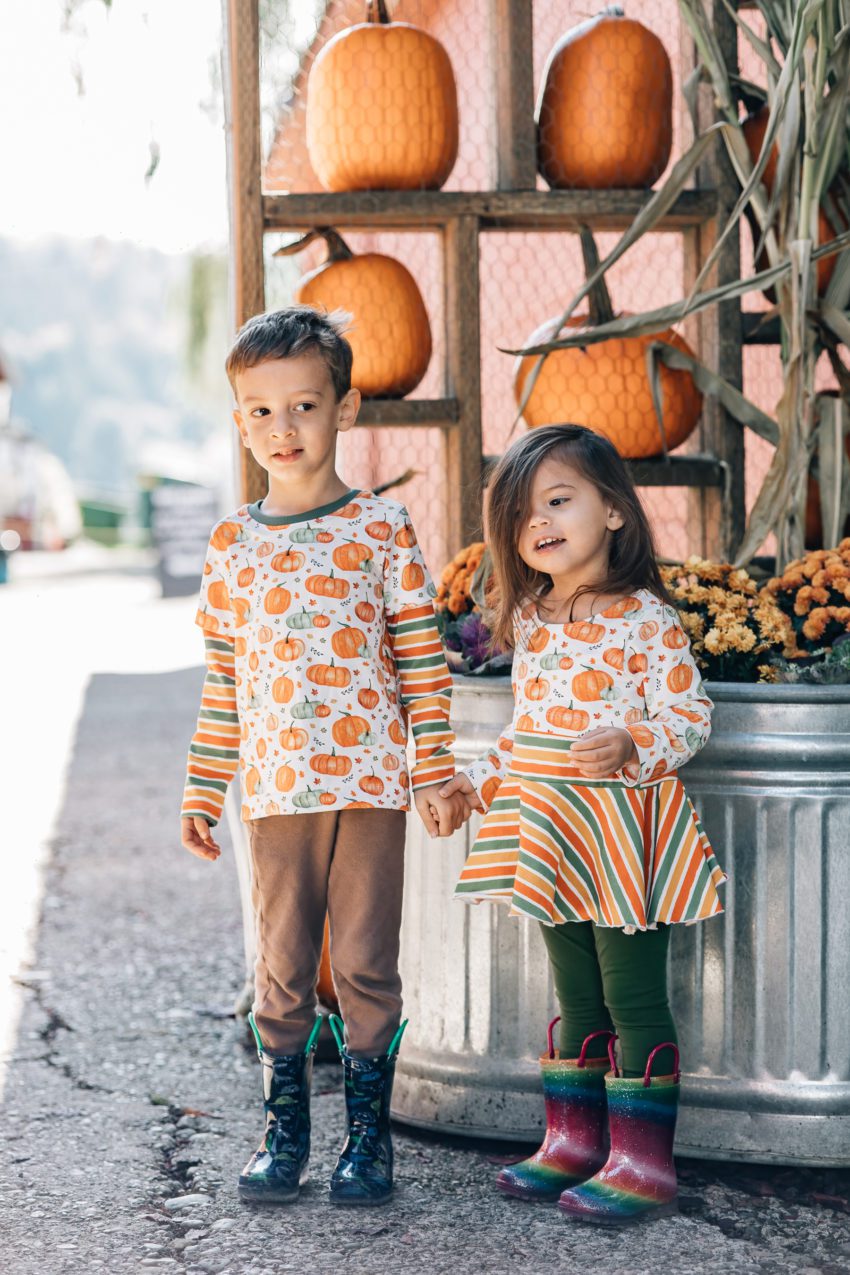 I really like color-matching prints and stripes, it's just such a fun look! These fabrics are from KnitFabric.com, and I'm always really happy with the quality. I used a scrap of some random ribbing for the neck of Miles' shirt.
For the patterns, I went with the tried and true Rowan Tee from Titchy Threads for Miles, and Warren Ave from Rain City Pattern Company for Zoe. Miles always loves his shirts that have two layers of sleeves, and Zoe looks cute in every little dress she's in, so these were an instant hit.