Little Miss has gotten so used to me dressing her up and taking her for pictures, and she's normally a great sport about it. But, she is still a 2-year-old, so every now and then she remembers that running around dodging the camera is way more fun than actually letting me take her picture.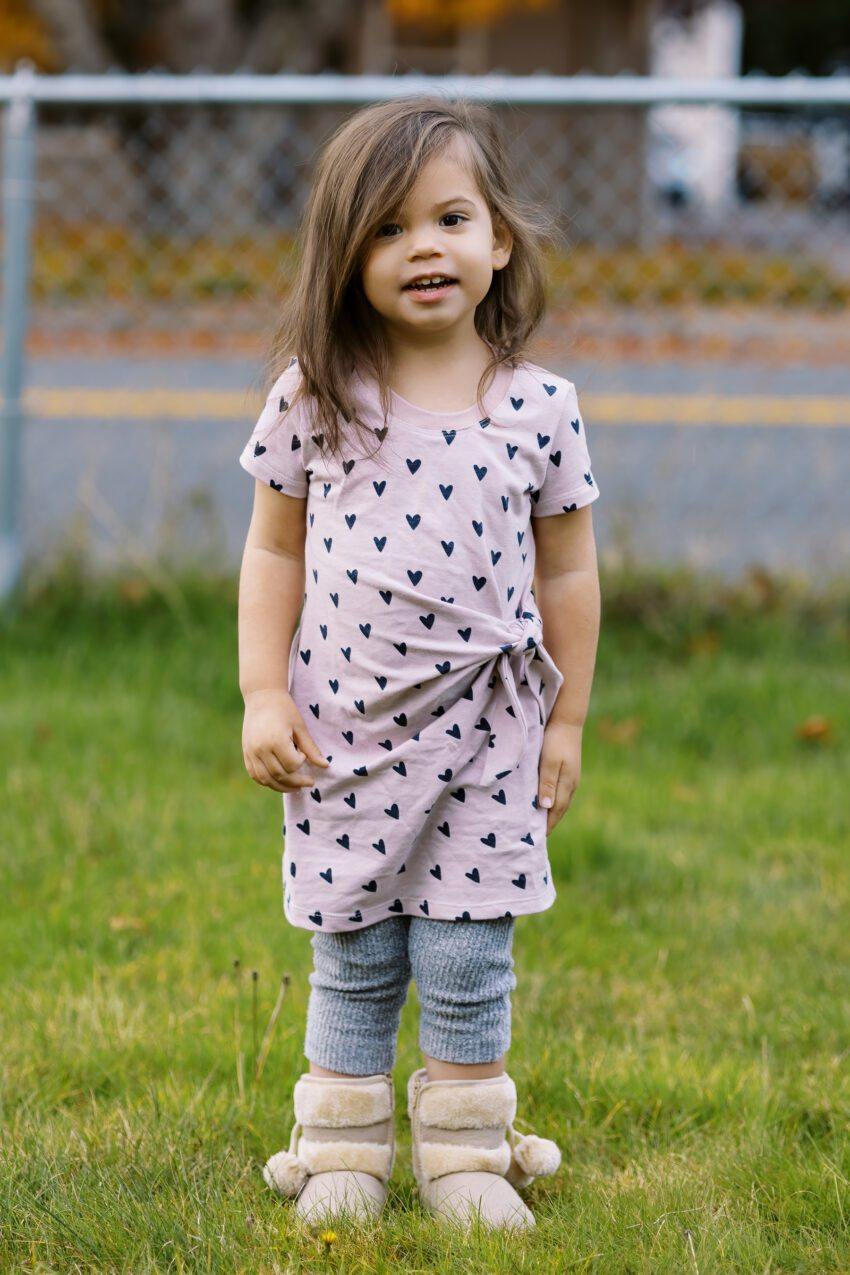 I was so happy to get to help test this new pattern from Made for Mermaids, the Katy knotted top and dress. I love how it's got the casual feel of a tee-shirt dress but dressed up a bit with that cute side knot. But, with a nicer fabric, it would certainly be super classy.
Zoe wasn't in the mood to show it being classy though, she was all about running and dancing. Good thing I made her the casual version! Run baby run.