Autumn is in full force, and Zoe is still rocking some super cute dresses! It's starting to get chilly though, and too many of her sweaters cover up a lot of her adorable dress. I found the perfect solution!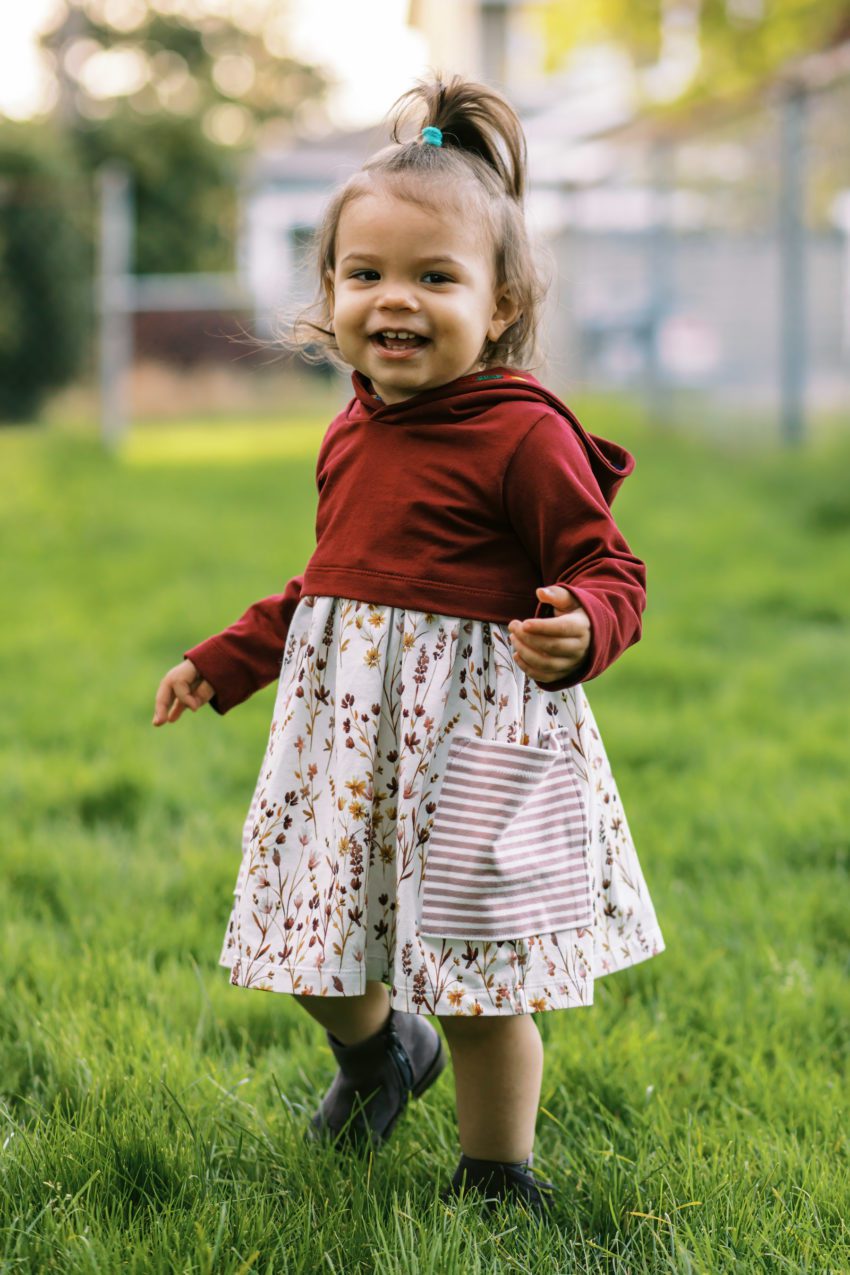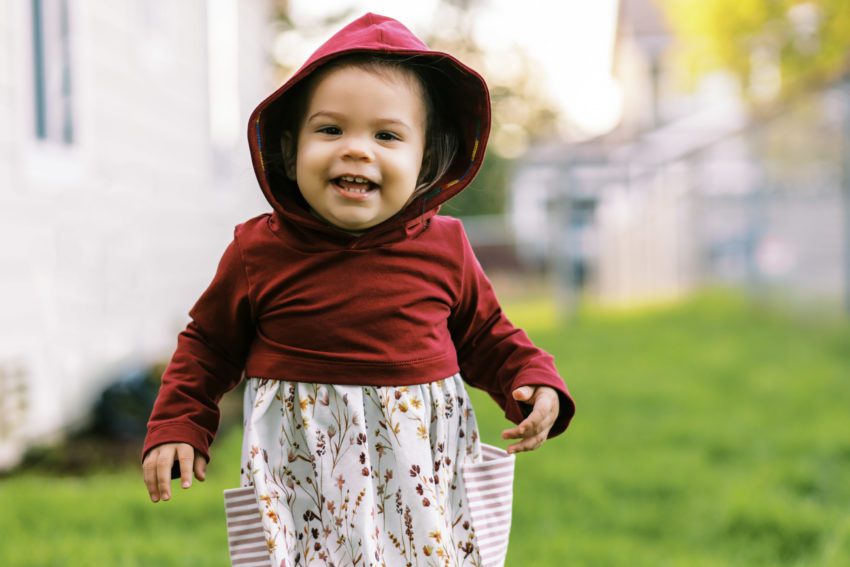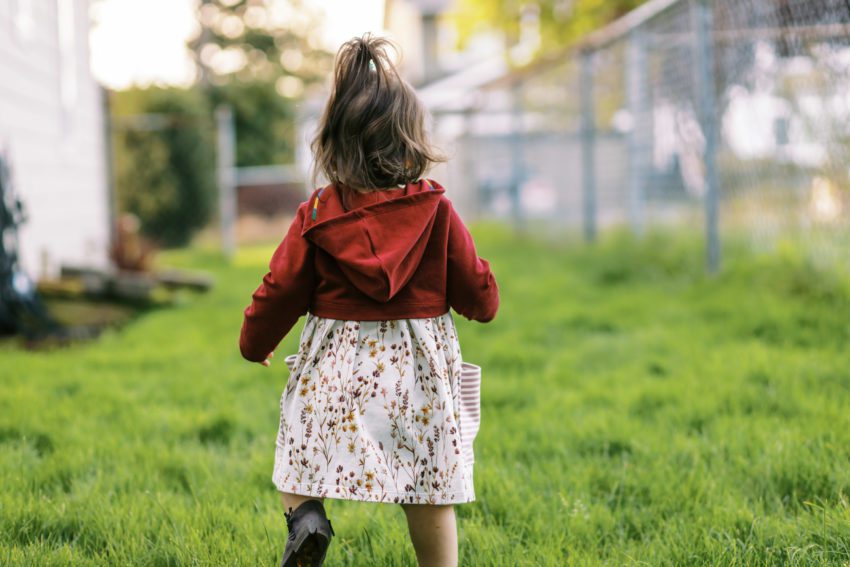 A little half-length sweater is perfect! It adds a hood (not that she'll wear it for more than 5 seconds at a time), some sleeves and a bit more coverage, without hiding the entire dress!
This beautiful deep red is such a versitile and fitting color for the Fall, and is from Jumping June Textiles. She has stretch French Terry in a bunch of colors! This one is a little thinner than some, which makes it great for layering.
The pattern is Warren Avenue from Rain City Pattern Company. This pattern has a ton of options for layered tops, but I just took the crop length outer layer to use as this short sweater.
Zoe has a lot of dresses that this will match, but for these photos we paired it with the new Ellie Dress from Lowland Kids.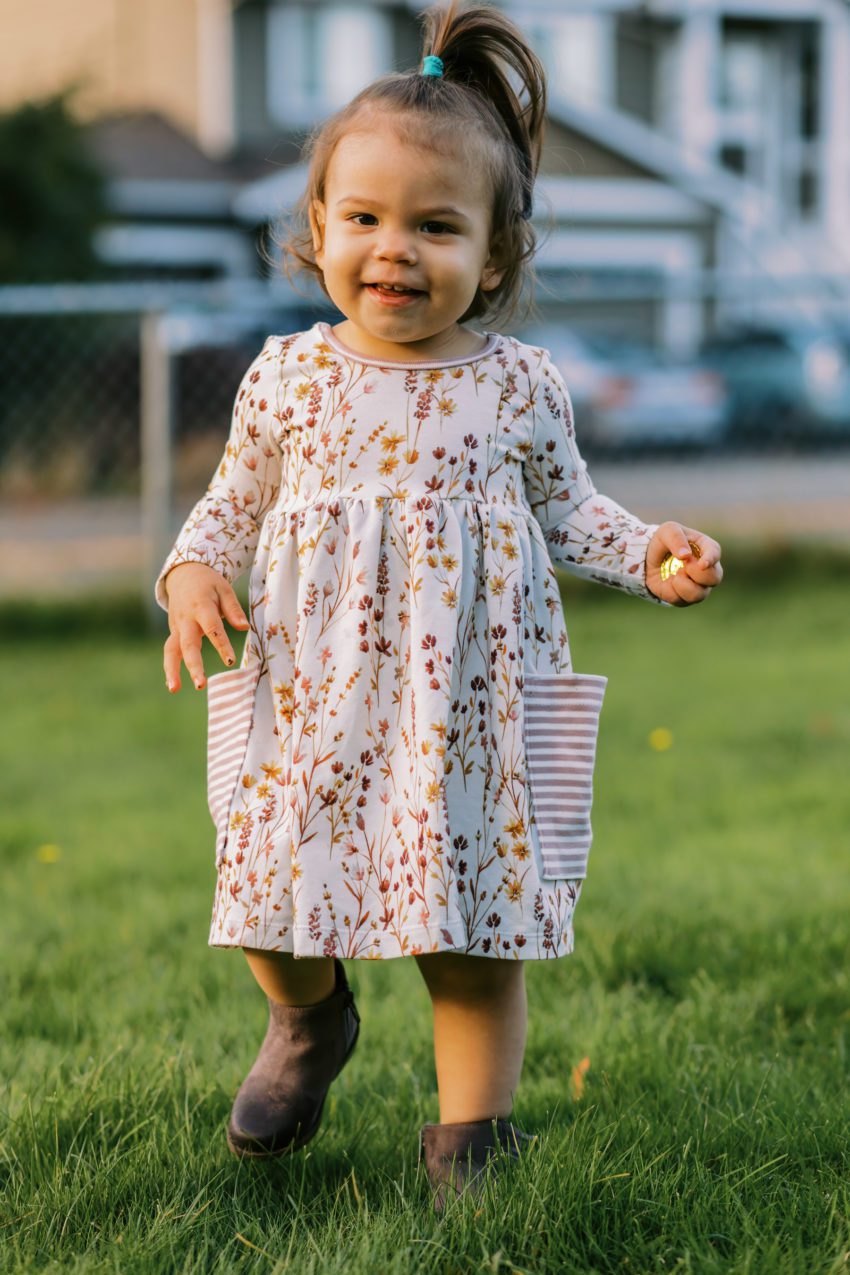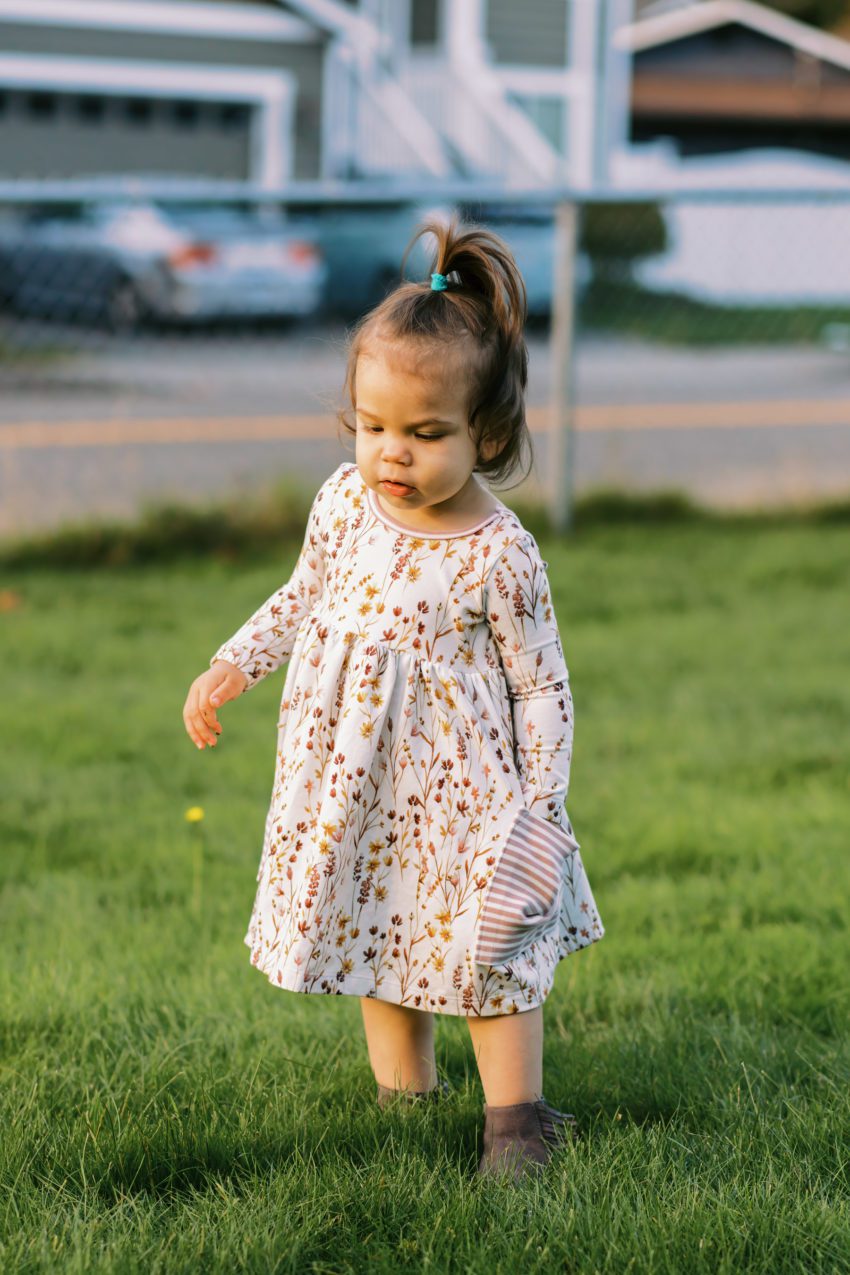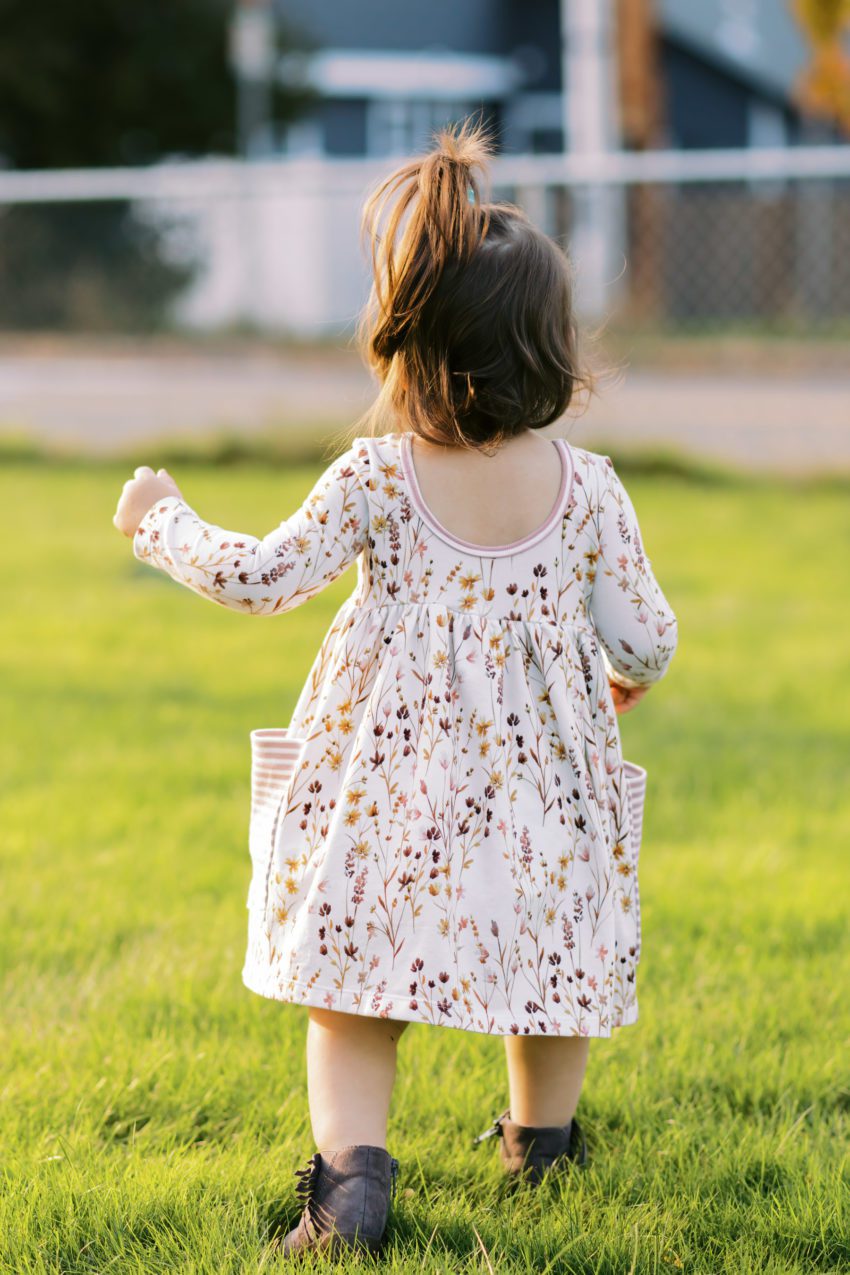 The floral fabric is just amazing, and I really wish I had gotten more of it! I would love a dress for myself made out of it. It's also from Jumping June Textiles and she's sadly sold out. The stripes are a pink and white rib from L and E Fabrics, the color matched so well and I think stripes are always such a fun accent.
The giant pockets are so much fun, and adorable with tiny hands! This is the first time Zoe has had pockets on her clothes and she loves them. Miles already insists that all his pants have pockets, so I think my days of thinking I can make pocket-free clothes are coming to an end haha.