Spooky season is here! We love cute Halloween themed things around here, and first up the kids are sporting some Ghouls from Mimi's Custom Fabrics.
Don't mind Zoe's socks, her boots are too big and they fell off haha. Whoops. I love sewing for these tiny things because with just 1 yard of the Ghouls fabric and 0.5 yard of the stripes, they both look super cute!
For a long time, I thought I didn't like color blocked clothes. I'd see them in groups and think "eh, that's not for us". I've since come to realize that the reason most of them didn't speak to me was because they looked too busy; lots of mixed patterns or colors that didn't quite mesh.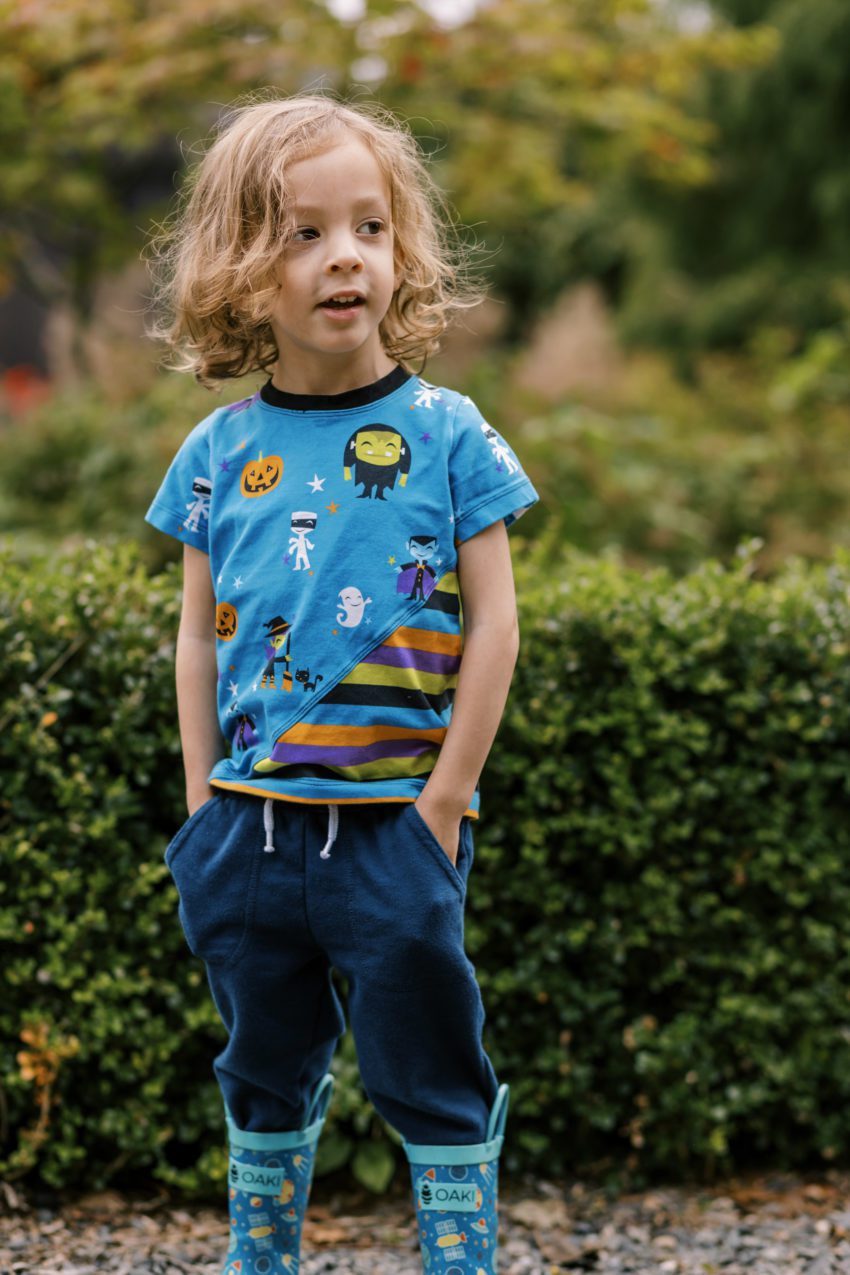 Then I started seeing some more subtle ones, or perfectly coordinated fabrics used, and I grew some appreciation for them. Miles LOVES his new shirt and I'm pretty happy with it too! Mimi's Custom Fabrics designs things that color match perfectly, and always has a stripe, or plaid, or other simple coordinate for each of their prints, and they were born to color block. Here I've combined the Ghouls print with the coordinating stripes with the Hudson Hoodie from Peekaboo Patterns.
For Zoe, I used the stripes as the main part of her shirt and used the ghouls for the sleeves on her little top. This is the Dolman Tee from Lowland Kids, the oversized look is so adorable on her! I had enough of the Ghouls fabric left to make her some Agility Leggings, my go-to tights pattern. Miles is a little jealous that she got bottoms and he didn't, but I did squeak out a little pair of undies for him with the last of the scraps.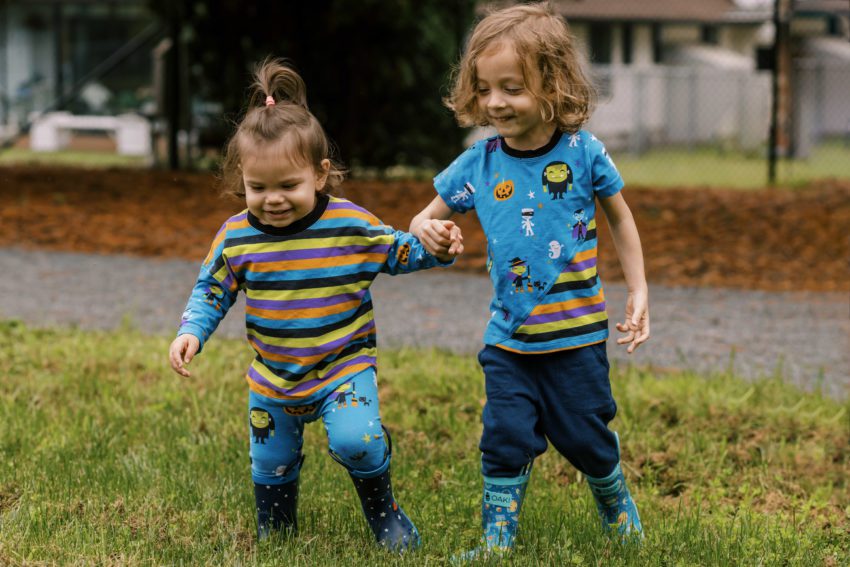 I think their little coordinating outfits are just precious, but they almost never want to wear them at the same time haha. Miles is forming some strong opinions about what he wants to wear, and Zoe is not too far behind him. She can't talk yet, but sometimes she'll find something she wants to wear and will actually bring it to me and put her hands up so I can take off whatever she already has on! Tiny fashionista in training…
I hope you all like their first Spooky Season outfit as much as I do! I have another set of fabric to whip something up with so keep an eye out for the next one.