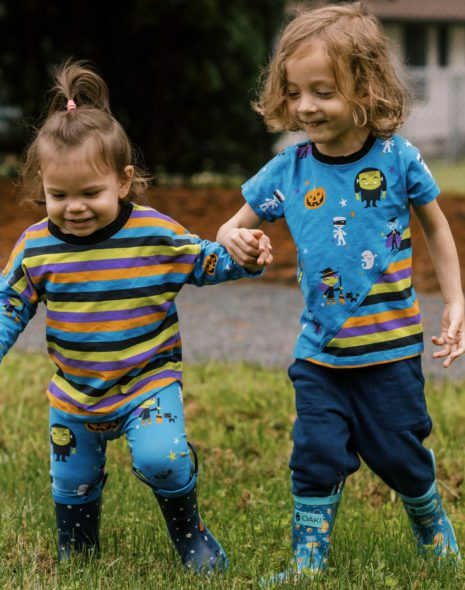 Our first Spooky Season outfit this year is an adorable Ghoul print with coordinating stripes!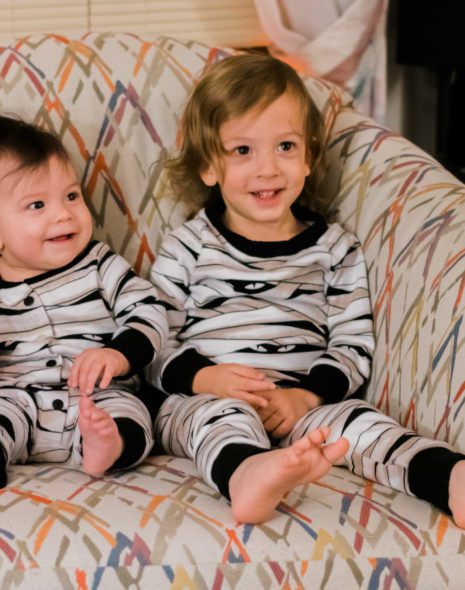 I did so much spooky season sewing this year, I didn't even have time to photography all of it and just barely got this blog post up on time. Come see some of the Halloween themed stuff I made though!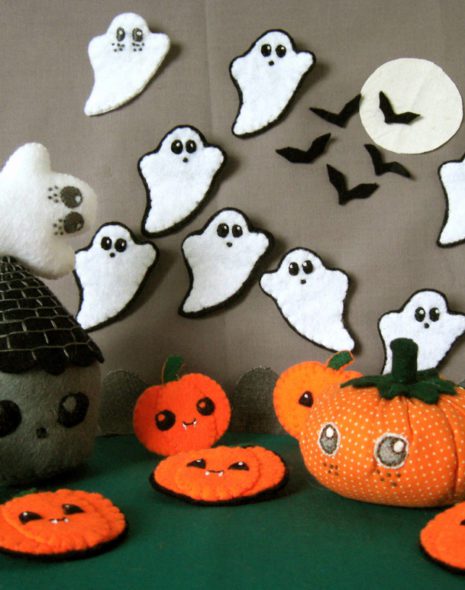 I'm not really much of a Halloween celebrator, but I really love a lot of the decorations. Cute little skeletons, zombie anythings, pumpkins and bats are all awesome! So I've been browsing, looking to see what people have been making. There's all kinds of cute stuff!