* This post contains affiliate links, which means I may receive commissions if you choose to purchase through links I provide (at no extra cost to you). Thank you for your support!
Anybody that knows me, knows that I like to hoard craft supplies. Fabric is no different! So I put myself on a fabric buying freeze and was doing great… until I saw these adorable little bears over at at KnitFabric.com (sadly they're sold out now, good thing I grabbed them haha).
I knew as soon as I got it that I wanted to pair it with these itty bitty black and white stripes, and originally I thought I was going to make another Ellie dress. But when it came time to start cutting, I really wasn't in the mood for gathering fabric.
So I turned to Rain City Pattern Company! Cute pockets were high on my priority list for this dress and the Blissey pattern fit the bill perfectly.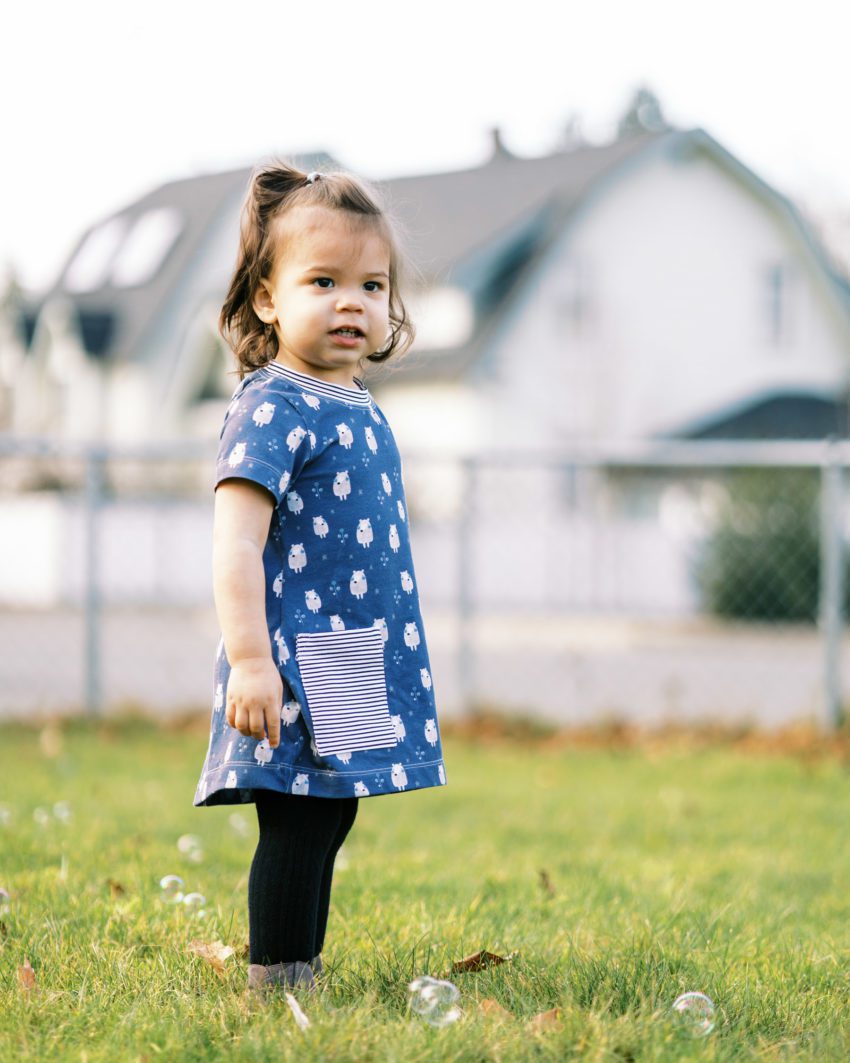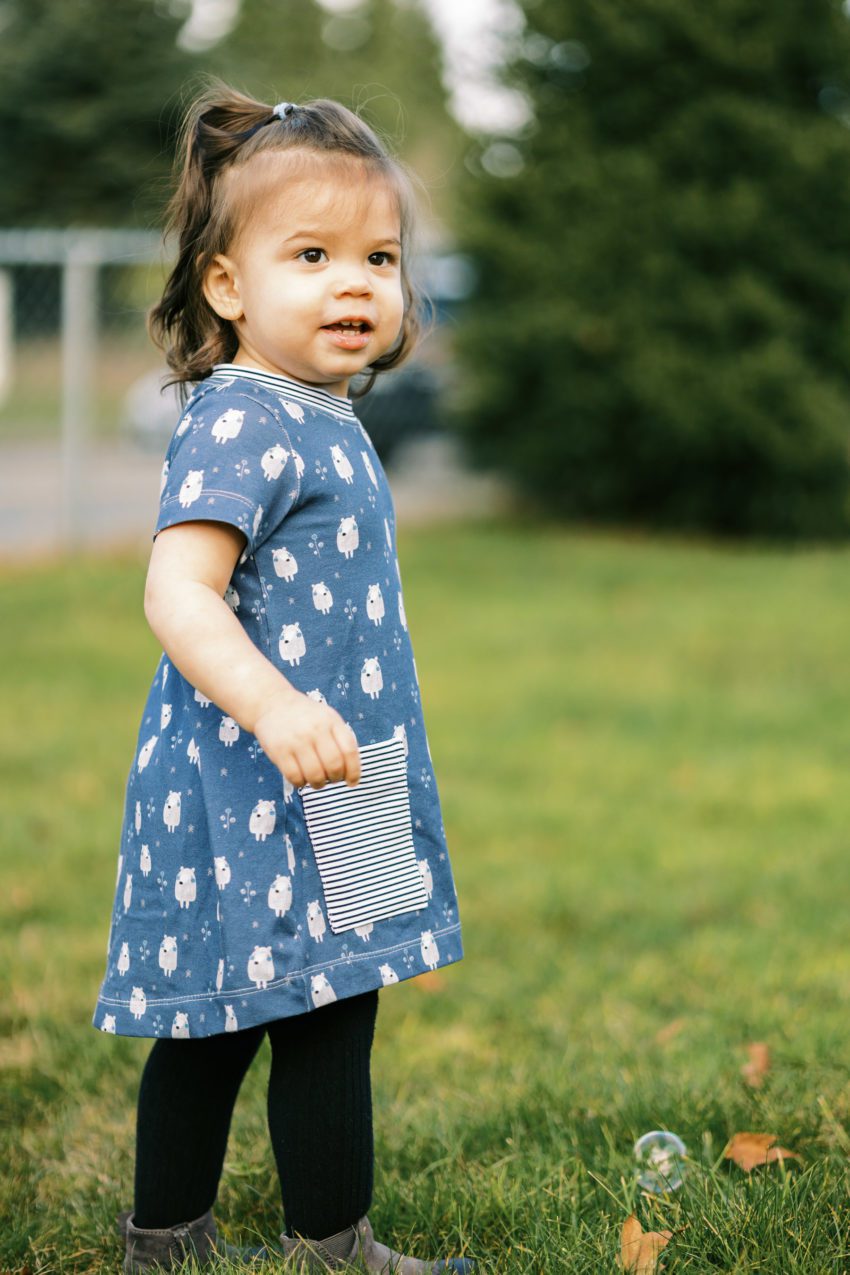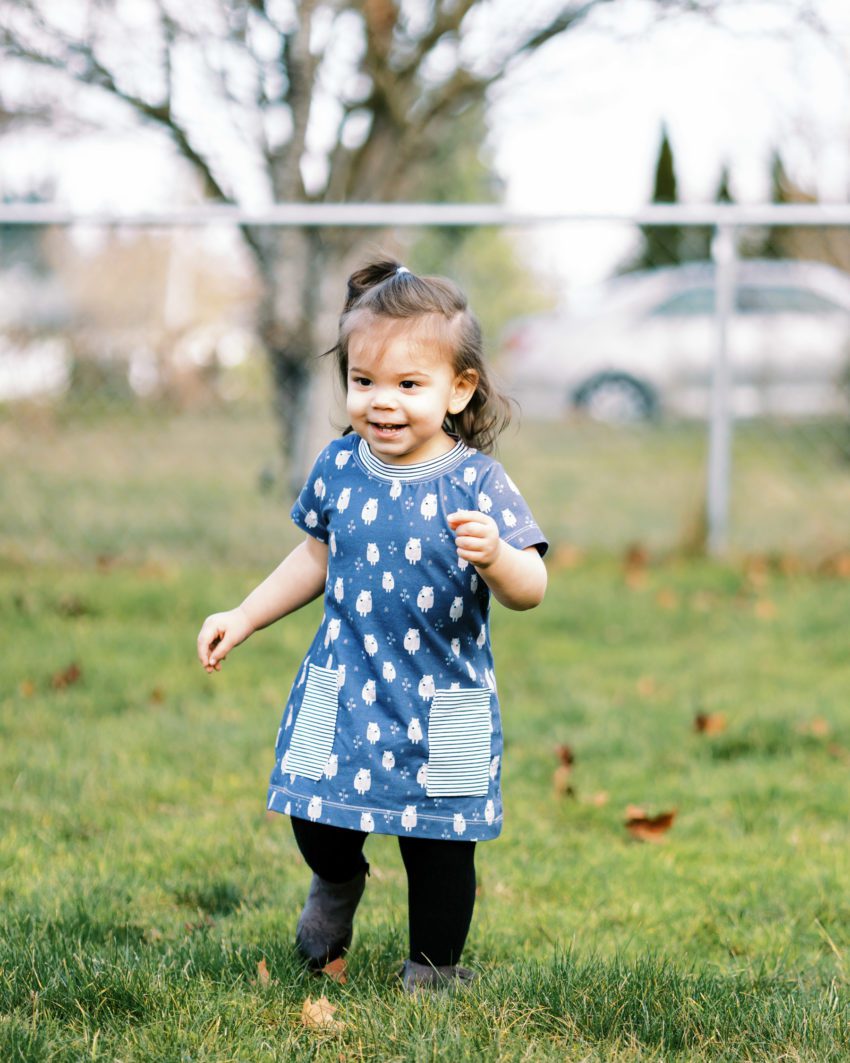 I love patterns that have a lot of options, it let's me get the perfect result and also makes patterns so flexible. I really wanted to make a little hood with bear ears, but Zoe won't wear it anyway so I just went with a neckband.
The curved back hem is a fun little detail, and just look how cute those pockets turned out!
To complete the outfit, I pulled out a Clear Creek Cardigan that she's about to outgrow and I'm glad I got a few more pictures of it before she does. Why can't they just stay little??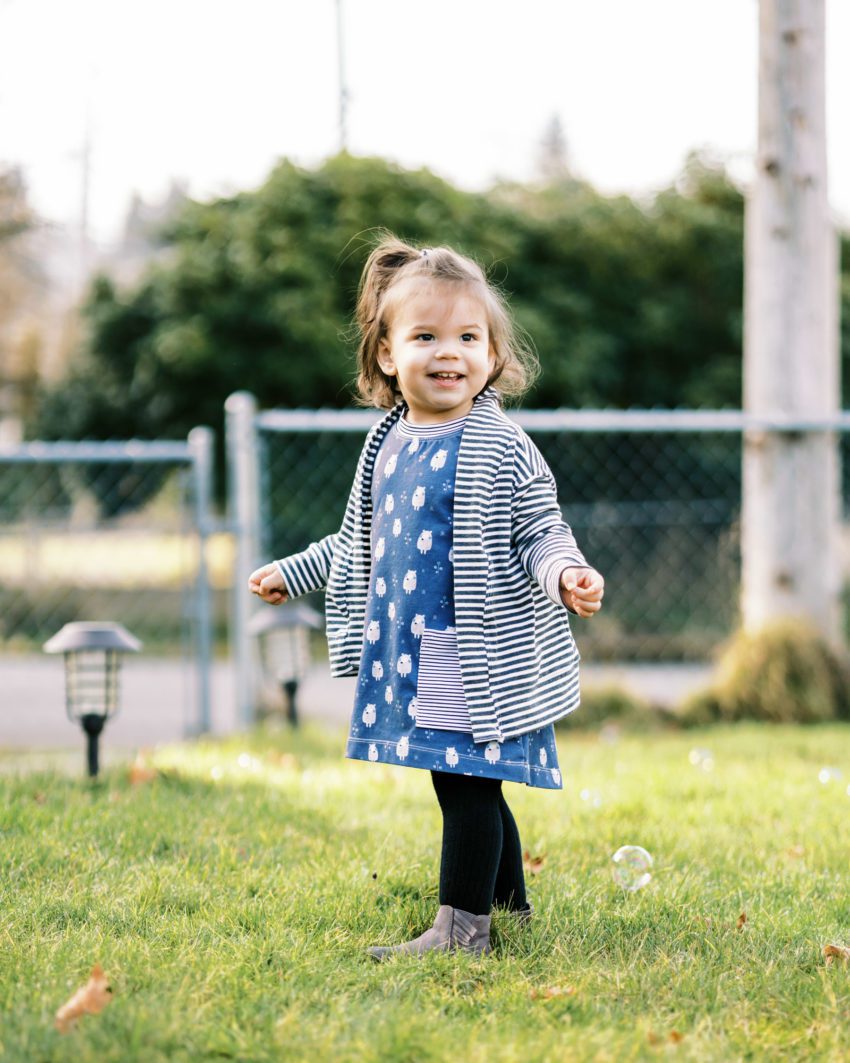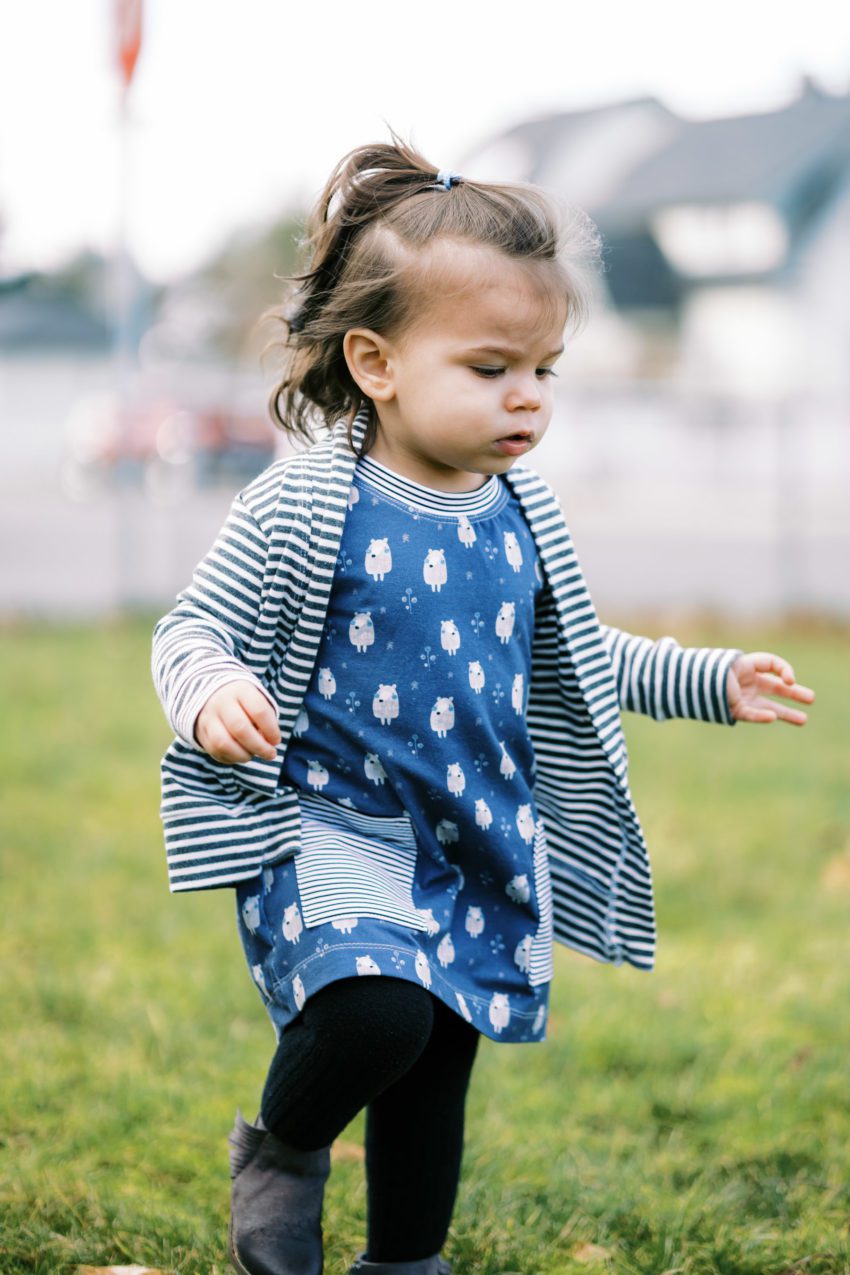 So stripes make literally everything more adorable, and I'm glad I broke my buying freeze for these precious bears.