One of the best parts about learning how to sew clothes is being able to make clothes that actually fit my kids that are not average size for their age.
Miles is my adorable little string bean, so tall and thin; add in that he potty trained early so he doesn't have a diaper to pad his little tush, and absolutely no store bought pants fit him! They're either capri length or fall right off him.
With hand made clothes I can easily make elastic and waist bands smaller, add length, or both depending on the pattern to get something that is comfy and stays put! I do get so excited when I find a pattern I don't have to modify for him though, and this pair fit the bill!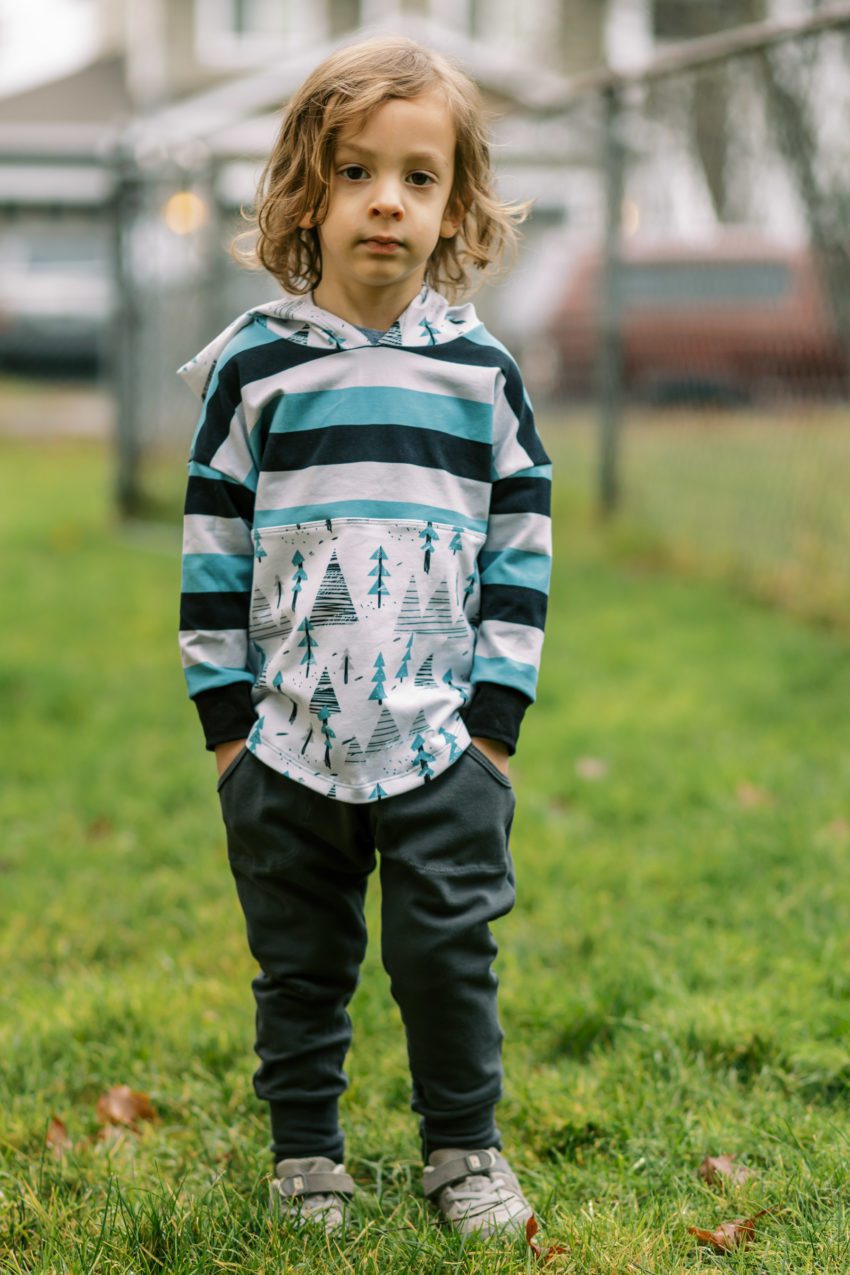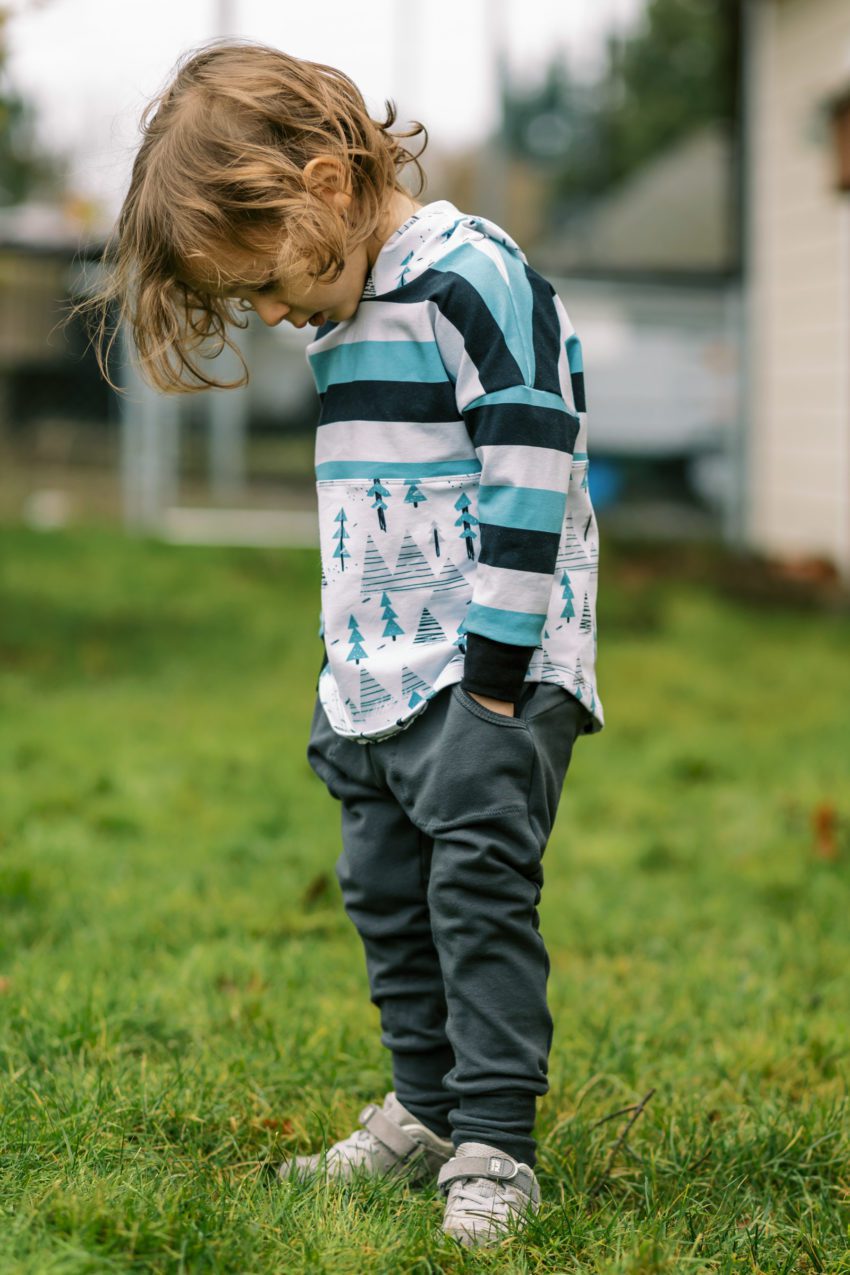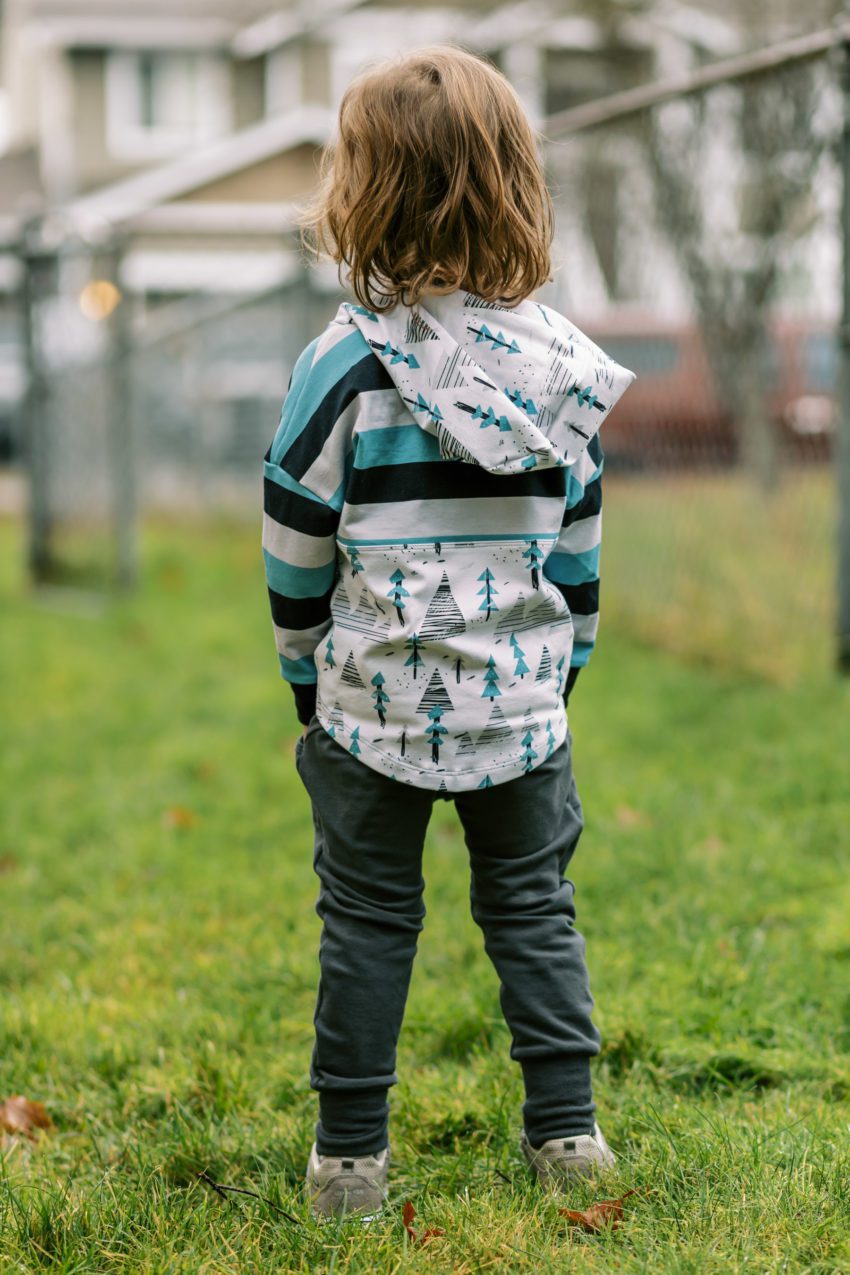 This new Playday Pants set from Lowland Kids is the PERFECT pattern! I've been a huge fan of their slim Joggers for a long time and love the details in them, but some of the steps take more time than I feel like spending sometimes. This pattern has some great details like the back yoke, but some time saving construction that makes them so fast to sew up!
It's also Miles-approved; he doesn't usually care what I make for him, but he was so into the first pair of these that I made him he refused to take them off for a couple days (except for a bath when I promised he could wear them again after) and even asked me to make him more! That is the highest praise he can possibly offer.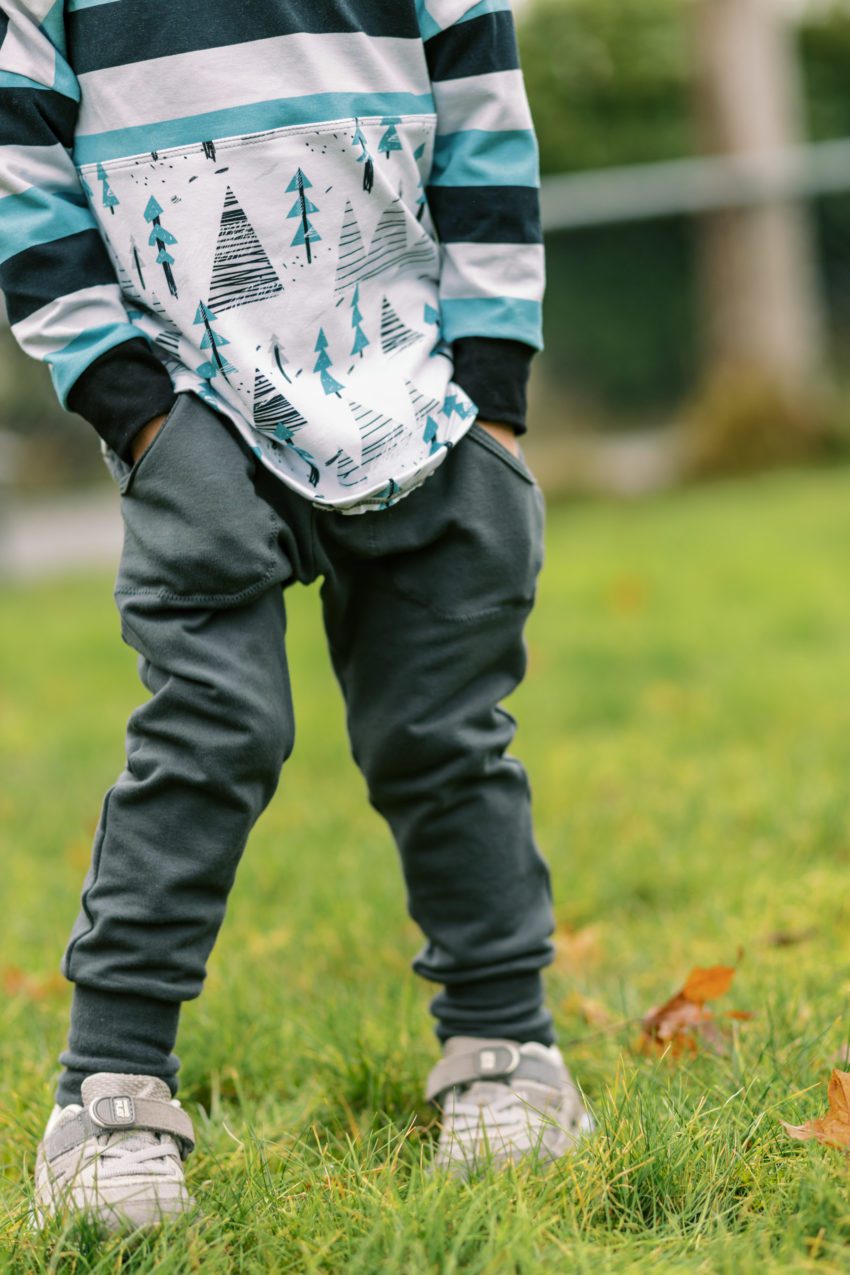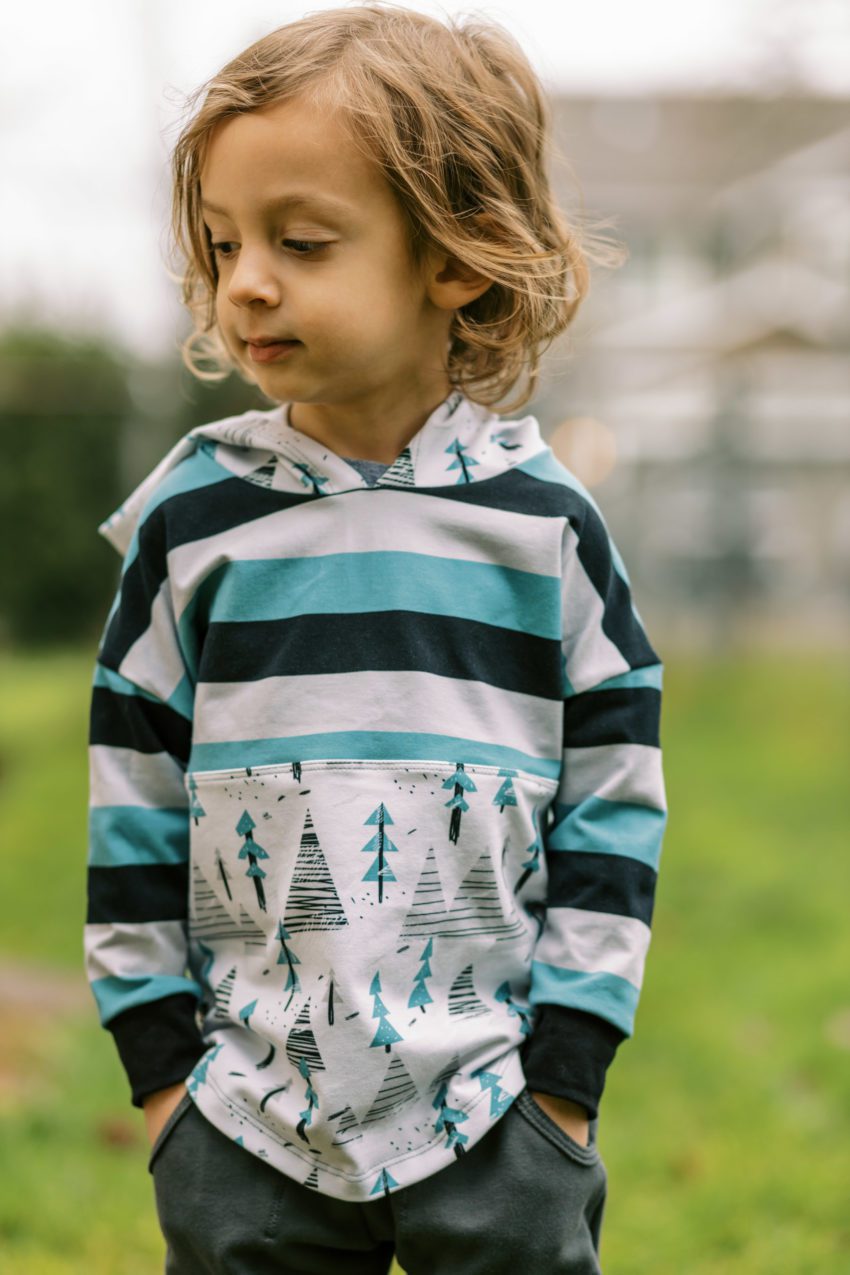 I paired his pants with a Hooded Tee which is also from Lowland Kids, and these two coordinate so well! The fabrics are from Mimi's Custom Fabric, I bought these last year when Miles was small enough that I could make a whole shirt from a half yard cut. He is not any more! The color blocking really saved the day, I was really excited about to make him something from this fabric this season.
All in all I think the outfit turned out super adorable, a comfy Winter outfit that isn't too Christmas-y.