If you look back through my Sewn FOs it's no secret that I am a fan of Noodlehead sewing patterns. I particularly love Envelope Clutch, and have made quite a few (though some never made it to the blog). So imagine my delight when she released a new pattern that makes me think that Envelope Clutch grew up and turned into a full purse!
Of course I bought Traverse Bag immediately and proceeded to make it before the two other purses and baby quilt I have on my to-do list.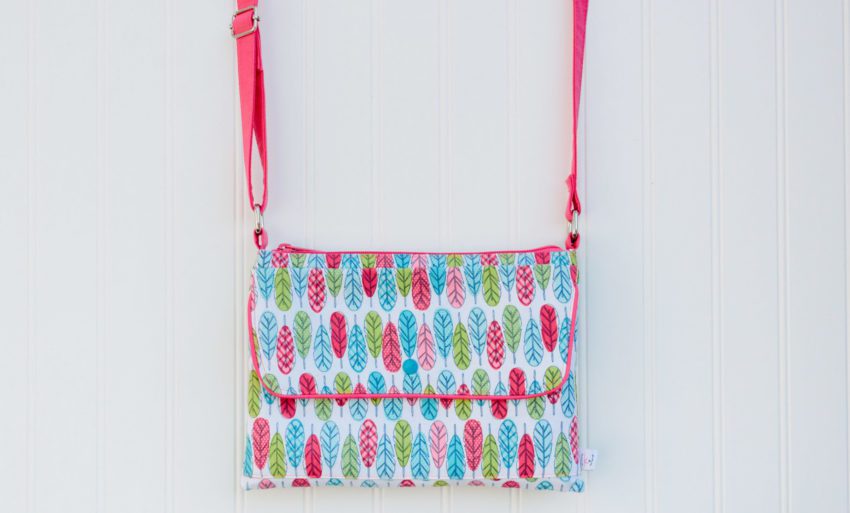 I am absolutely in love with this pattern. I made the Small size because I don't carry much around so I don't need a particularly big bag. This one holds my garage remote control (I keep it in my purse so I don't forget it in the car), my keys, my wallet, and my cellphone perfectly. I'm sure I could get my sunglasses in there as well if I could find them, and some chapstick. What more could I need? Well… for now, until my baby is born haha. Then I'll need everything and the kitchen sink!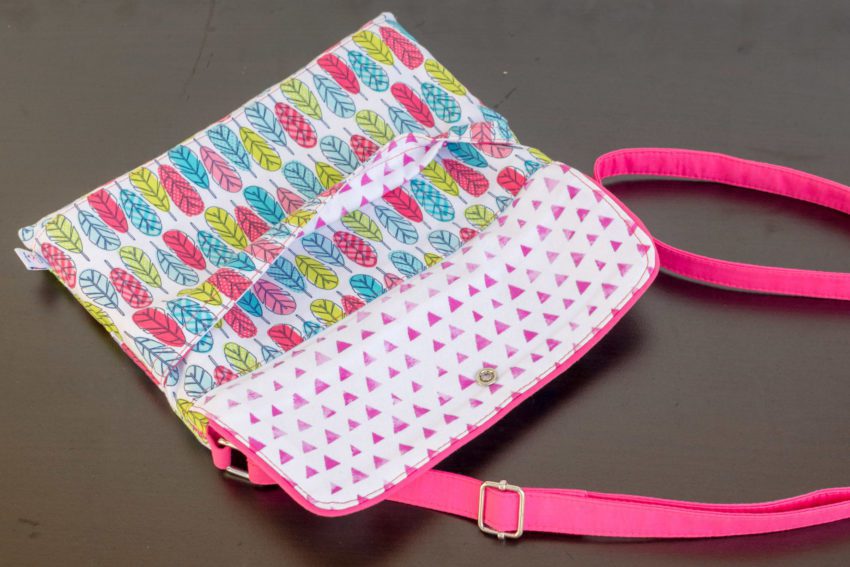 All my fabric is still a bit all over the place from my move, so I had a fun little trip to Jo-Ann Fabric to buy some bright, spring colored fabrics. My husband picked the feathers, and I grabbed all the pinks for accents (that doesn't sound like me at all… ok yes it does!).
I really enjoyed adding some fun little details like putting a small metal pull on the back zipper, using a long-pull purse zipper for the top, and of course adding my little katili*made tags. I need to buy some new 3/4″ hardware though, I'm not happy with the thickness of the square rings I currently have.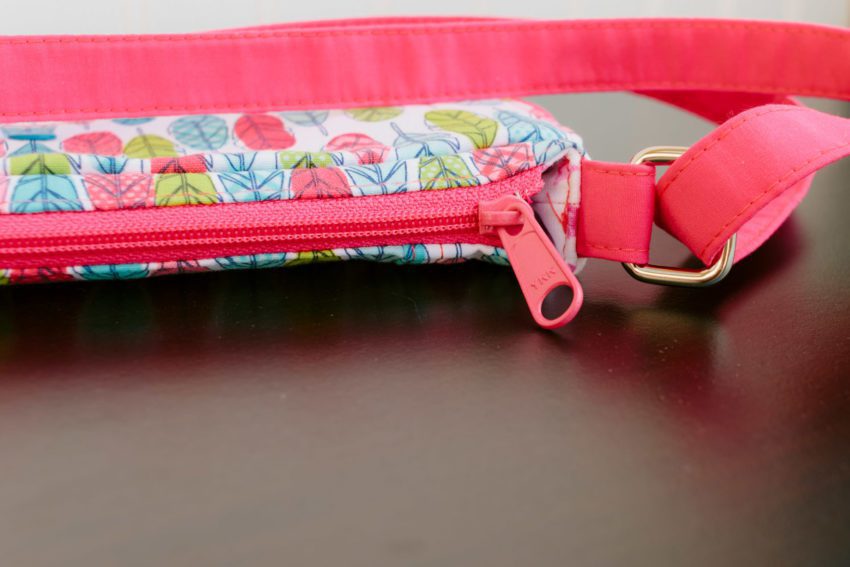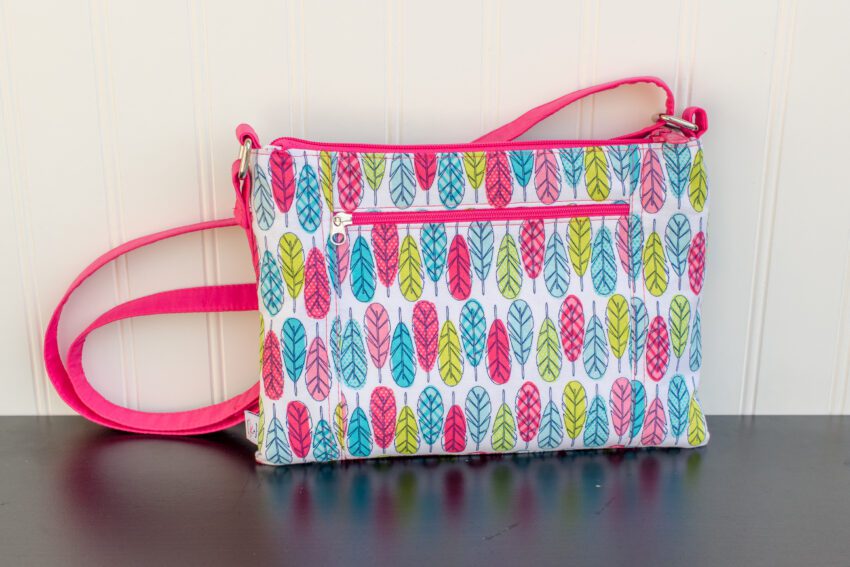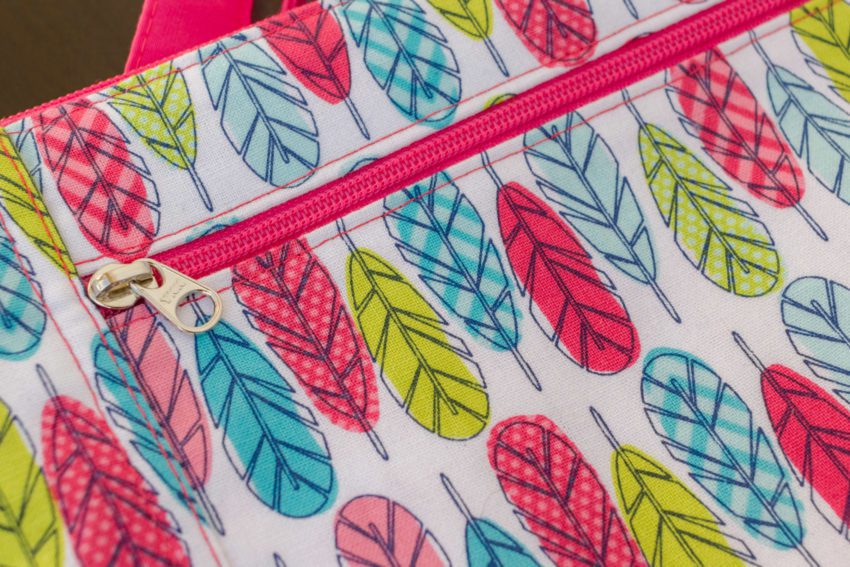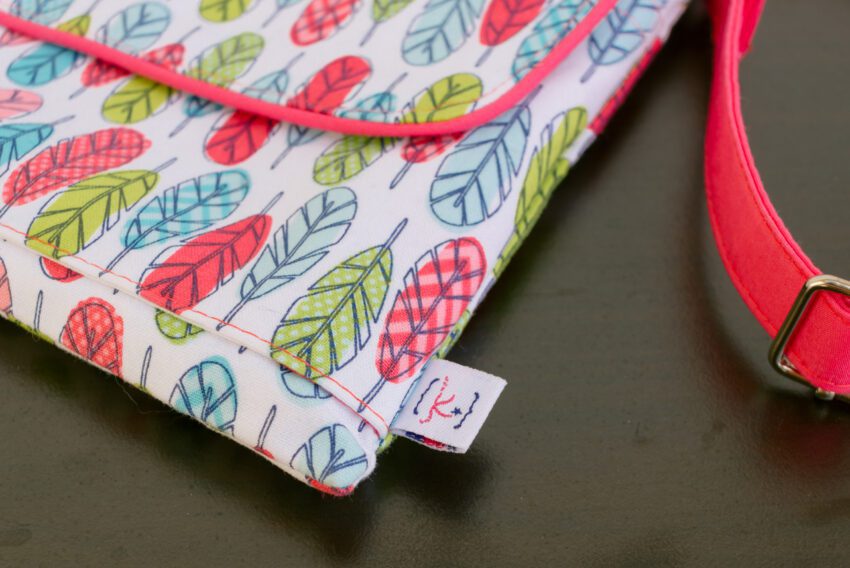 There's really only one thing I wish I had done differently, and I had actually planned on doing it but got too far in the pattern before I remembered that I needed to do it sooner; I would have preferred a magnetic snap to the regular push-snap for the flap. The snap looks really cute, but it's hard to close. Magnets are so easy! Next time, Gadget…
Anyway, this is a great pattern and I'm glad I bumped it up in the queue. I can totally see me making a few more of these for myself, and maybe as gifts… we'll see!
Save