I am so excited, I get to participate in a mini quilt swap! There was a bunch of cute swaps on Instagram that I wanted to take part in, but I always miss the sign-ups. Not this time!! It may be my last one for a while with Baby Boy due in August (so I'll have to stay ahead of all the deadlines and finish early haha), but I'm so glad I caught this one, it looks fun.
Inspiration mosaics on Instagram are awesome but so tiny and limited in the info you can give, so I thought I'd make a quick blog post to help my partner out with some more details on the things in my mosaic. Hi Partner, I hope you're reading this, I'm already so excited to see what you make me, I'm sure I'll love it!!
Anyway, here's a larger version of my mosaic: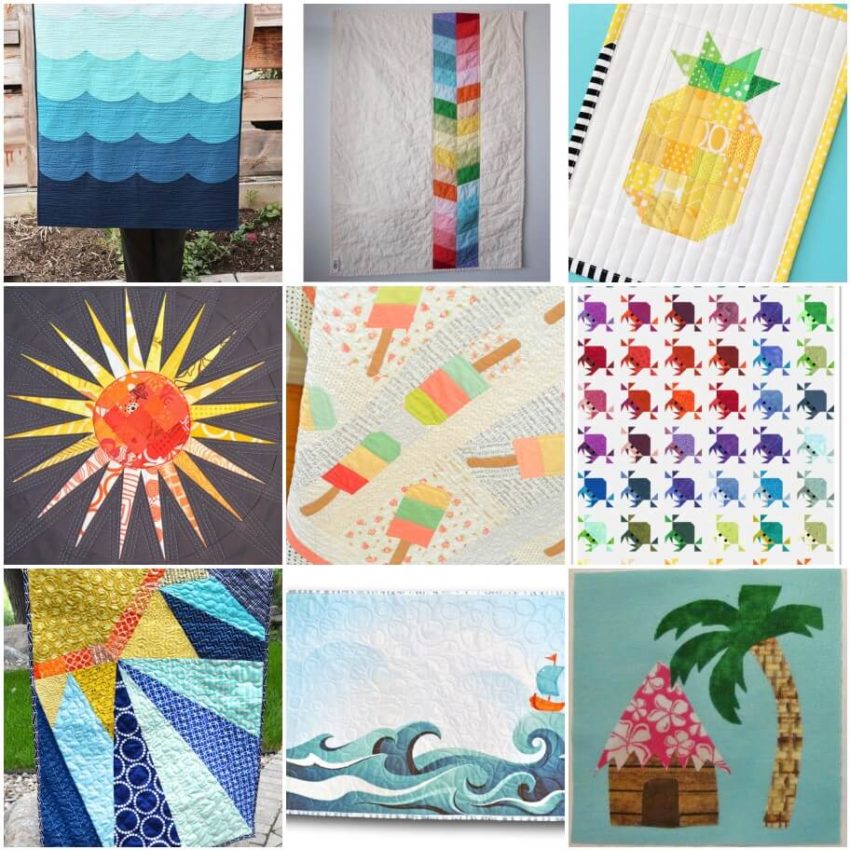 Save
Starting from left to right, top to bottom, here is a list of links of where I found all these awesome projects (and one fabric block). I linked directly to the maker to give credit where it's due for the photos, but some of them further linked to tutorials/patterns they used.
1. Deep Blue Sea from Kitchen Table Quilting, 2. Color blocks by Bolt and Bias, 3. Pineapple Mini Quilt from Sassafras Lane Designs, 4. Shine from She Can Quilt, 5. Sherberts and Creams from Fresh Figs, 6. Sand Crabs pattern by Faith and Fabric, 7. Sunburst quilt from Obsessive Crafting Disorder, 8. Ship on Waves quilt from Out of Character Quilts, 9. House Block on Flickr
These are all gorgeous projects, and Partner, I hope this gives you a nice feel for some things I like! Feel free to keep browsing here to see some stuff I've made, or keep stalking my Instagram or Pinterest for more inspiration.
Save