* This post contains affiliate links, which means I may receive commissions if you choose to purchase through links I provide (at no extra cost to you). Thank you for your support!
Zoe's 5 month outfit is just so dang cute, one of my next projects is going to be replicating it for myself! I was already in love with this floral fabric from my Melbourne top, but who knew it made such cute leggings?! And this maroon solid is to die for, especially in a simple babydoll top.
All three of these fabrics are from Peek-a-boo Patterns fabric shop. The Mulberry Stripes and Maroon solid cotton lyrca were perfect compliments to the floral.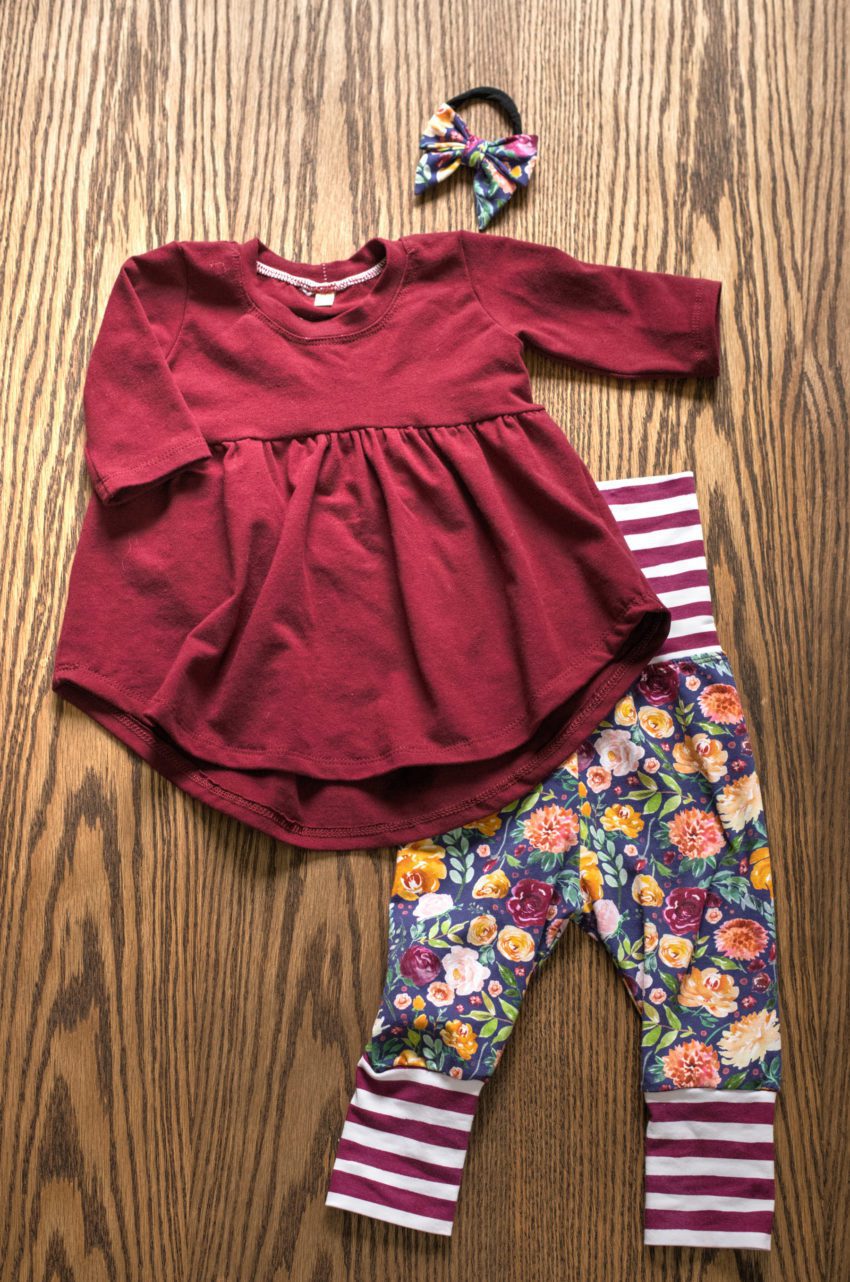 The top was a big of a happy accident; I meant to print out the adult size version of Boho Babydoll from Patterns for Pirates, but accidentally sent the Youth size to the printer! Since I had it, I figured I'd use it, and I just love how it looks on Zoe.
The pants are the Lounge Sweats from Lowland Kids, and the bow is a simple sailor bow attached to a nylon headband. Her mohawk has officially died, so now she'll need bows and hats and ponytails! I miss it already.
I'm now officially caught up on posting Zoe's outfits, just in time to do her 6 month set this weekend! I can't believe my baby is already half a year old… excuse me while I go cry over there now at how fast she's growing.