* This post contains affiliate links, which means I may receive commissions if you choose to purchase through links I provide (at no extra cost to you). Thank you for your support!
My baby is already half a year old! Someone is cutting onions in here, I'm feeling a little teary.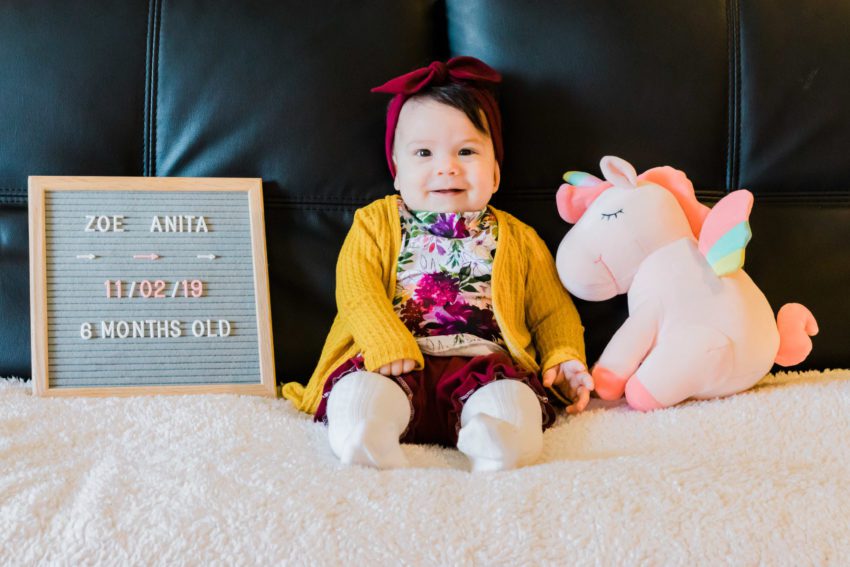 This month her outfit is so very Autumn, I love it. Working on it was a bit of a beast, because this project was cursed… I did way more seam ripping than I care to admit. It was 100% worth it though!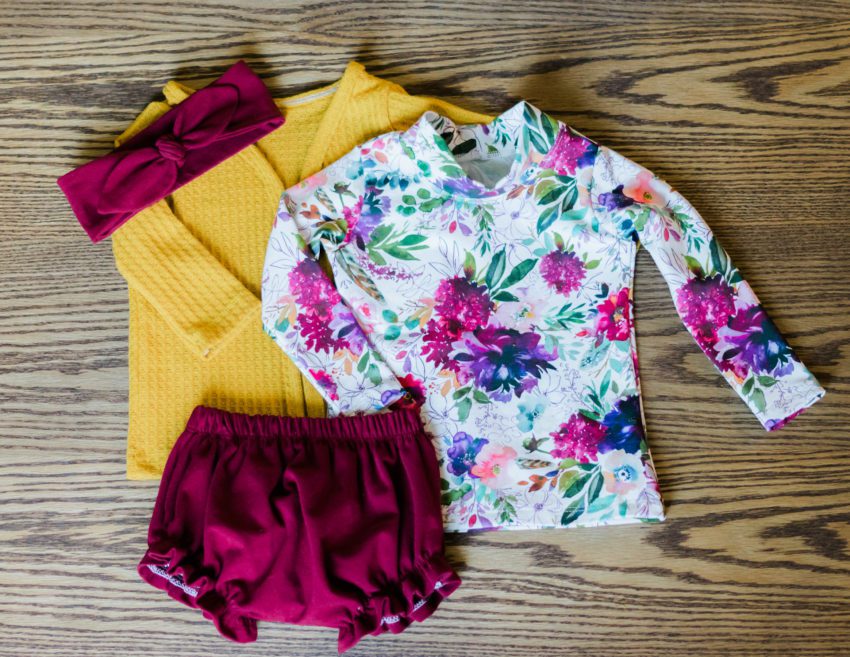 I had a lot of fun putting together this outfit. I'm not normally a big yellow person, but something about this time of year makes me fall in love with mustard. I knew that I wanted to use this waffle knit (which is from Raspberry Creek Fabrics) for a cardigan, and I went from there.
The cardigan is is the Slim Cardigan from Lowland Kids. I really like the way it fits Zoe, and she just looks adorable in it! The waffle is perfect for it, but a little fiddly to sew. Even so, I think I need something like this for myself!
The mock turtleneck is amazing, and I think that chubby babies were born to wear them haha. Zoe's cheeks were extra chubby and nom-able while she was wearing it. The pattern is Hepburn Youth from Patterns for Pirates. This gorgeous fabric is from Wolf and Rabbit; I don't remember buying it (I have a problem lol) but oh boy am I glad I did!
The shorts may look familiar; I once again used the Ruffle Shorties from Lowland Kids and the ever beautiful Maroon solid jersey from the Peek-a-boo Patterns fabric shop. I'm a little obsessed with that fabric to be honest. I did the elastic method for the shorts this time because my elastic thread wasn't cooperating, but I really prefer the shirred method from the last pair I made. I'll have to figure out why it wasn't working for me this time around.
Last but not least, the cute little headband is just a top knot headband I found on Pinterest and somehow managed to lose the link for. Luckily I still have the printed pieces though because I think I need to make more of these in every color.
That's it for the hand made parts! The little tights are from Amazon (they came in a 5-pack) and kept her legs warm. She was also supposed to have cute little black boots, but Amazon didn't deliver those in time. Alas.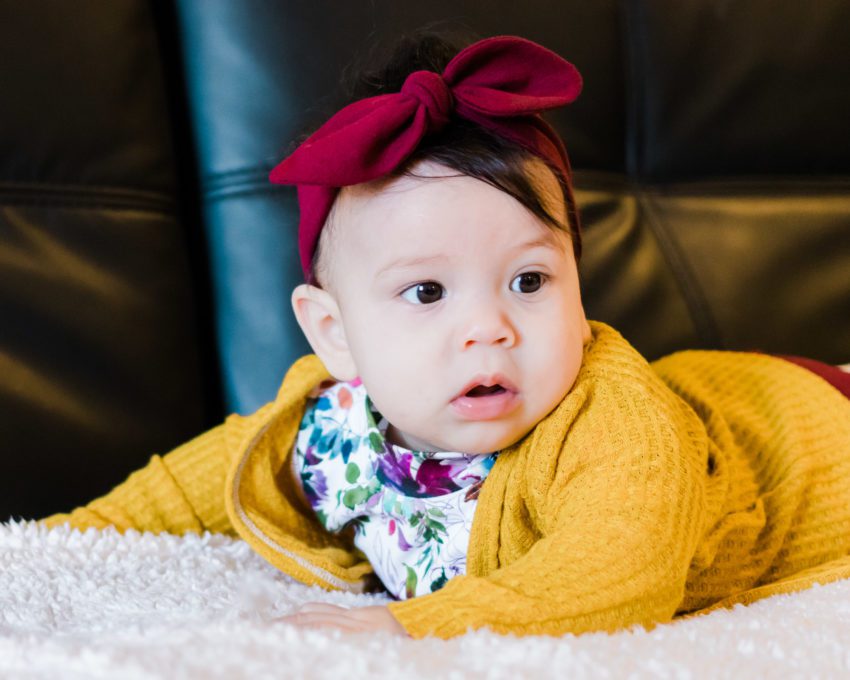 I hope the next 6 months don't fly by as fast as these last 6! Zoe is my last baby and I'm trying to savor every second of her littleness. I'm excited for everything that's to come though!