* This post contains affiliate links, which means I may receive commissions if you choose to purchase through links I provide (at no extra cost to you). Thank you for your support!
Earlier this fall, we started a new tradition with the kiddos thanks to an invite with some friends. We're going to go apple picking!
To mark the occasion of our first trip to the orchard, I made some apple shirts for Miles and Zoe.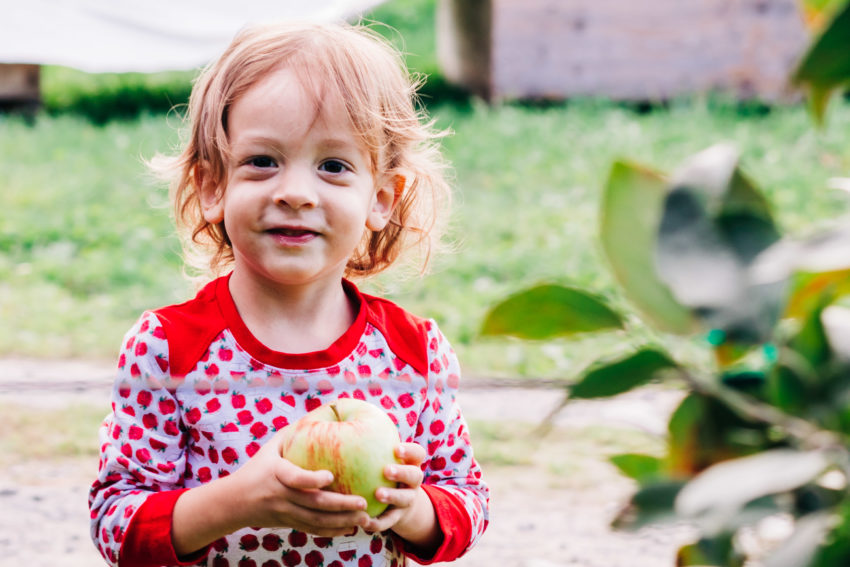 Miles had so much fun picking apples, and then even more fun eating them over the next week! He had a little less fun posing with his sister though, who is almost as big as he is already haha. This is fine…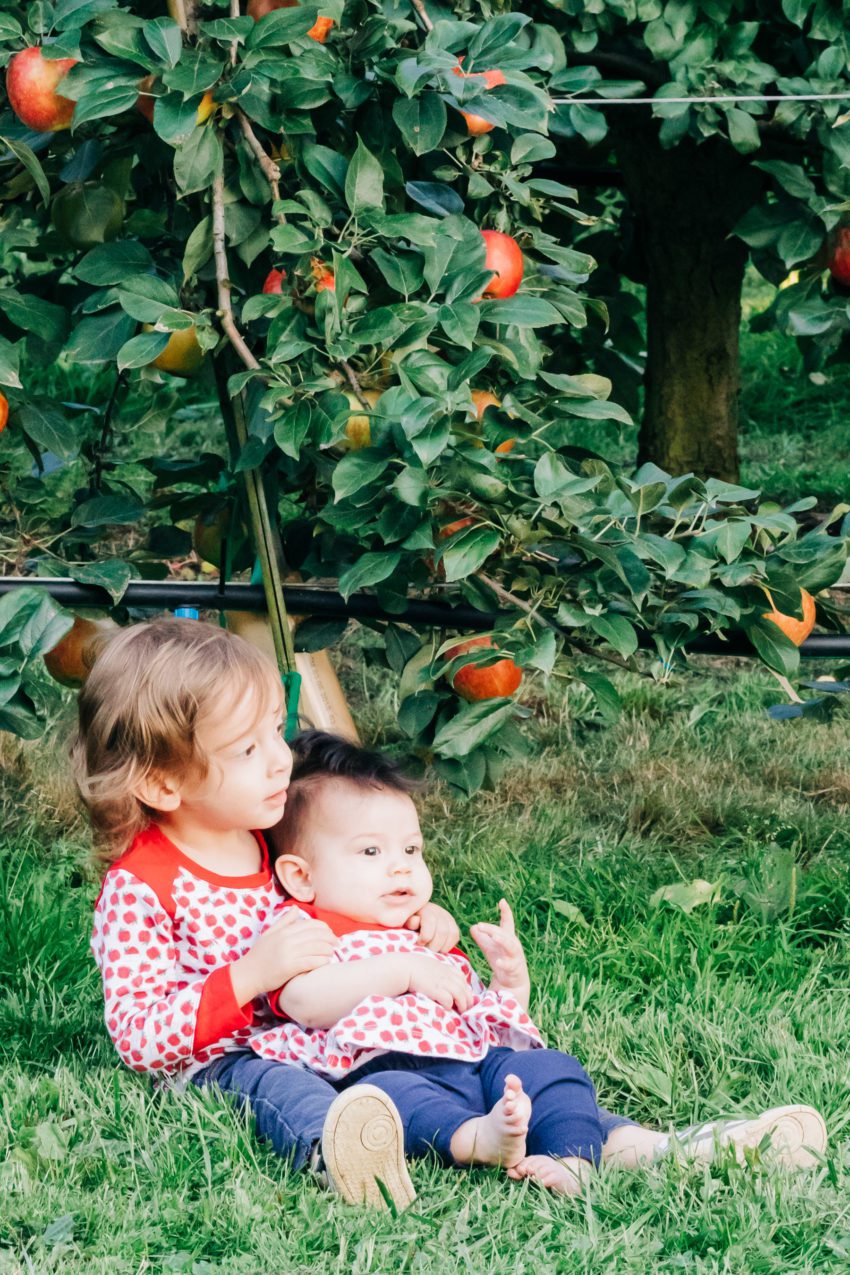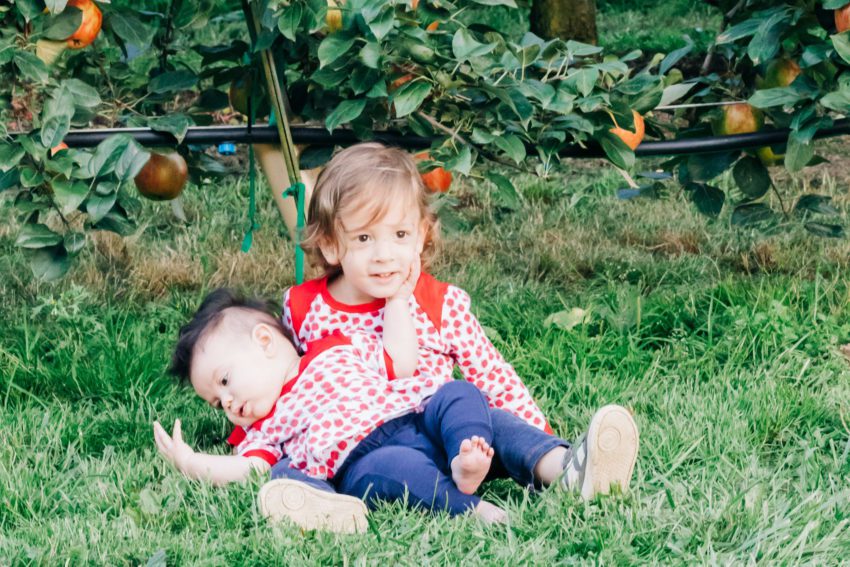 Both patterns are from Sofilantjes. Miles' is the Regem shirt, which is just amazing on him. I mentioned in my Halloween post how much I love the color blocking on the sleeves, but this pattern also just fits him so well!
Zoe's is the Sylva onesie, which I modified slightly to add a gathered skirt to. I maybe didn't make my cut on the bodice in quite the right spot, but it worked out well enough.
The adorable apple fabric is from the ever fabulous Raspberry Creek Fabrics, it was absolutely perfect for the occasion!
One day I might have to make matching outfits for me and Kevin too, but for this outing I wore red and white like the kids, and Kevin missed the memo I think. Oops!