After making and giving away a Pink Trail Tote, I was itching to make one for myself. I made it a while back but just hadn't gotten around to posting about it, because I am an awful blogger. But hey, better late than never!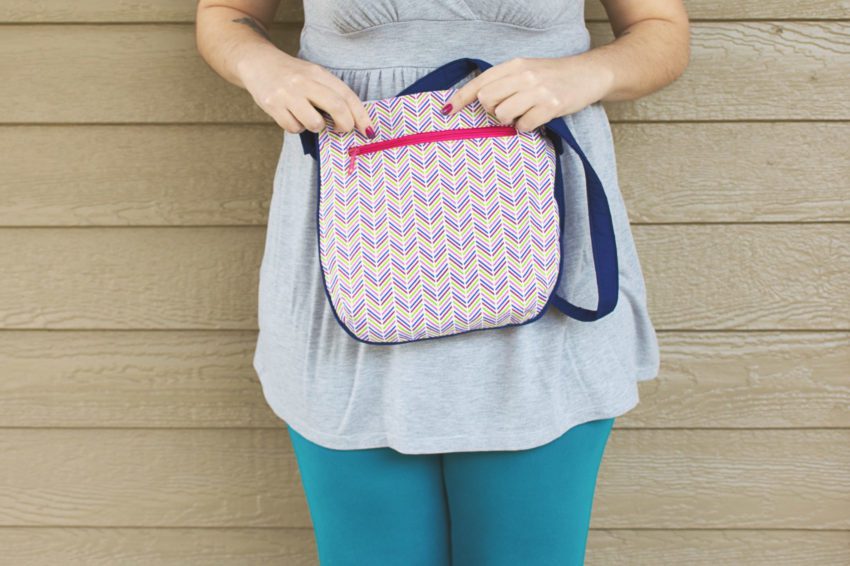 The long-pull purse zipper is absolutely amazing! It's so much easier to open than a regular zipper, I highly recommend them! I bought mine from Zipit on Etsy; very fairly priced and impressively fast shipping.
I changed the interior pocket to be a bubble-style pocket like in Super Tote, because I really like those pockets. My strap is also non-adjustable, but that's because I wasn't paying attention when I was putting it all together and I lost the second strap piece haha. Oops! It's okay though because I really only wear my totes at one length, and it wound up perfect for me.