I have been dying to post this for weeks! I am a terrible friend and it took me until almost Christmas to make my BFF's birthday gift (…yeah, her birthday is in July like mine), but it finally got done! And now that Christmas is past, she's opened it and I don't have to worry about spoiling the surprise.
Way back then, she requested a nautical themed clutch, and this is what I came up with.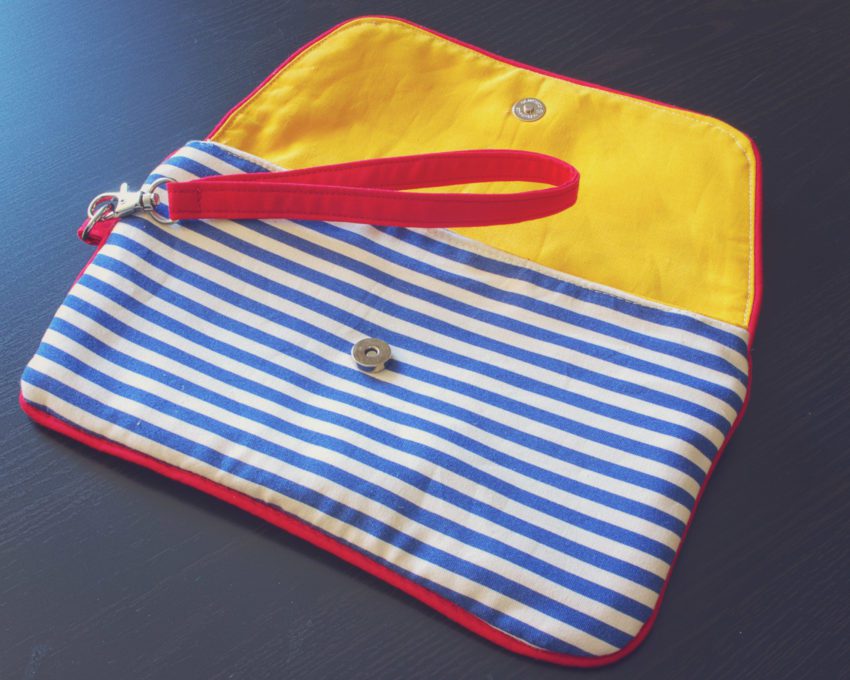 Navy and cream stripes with red accents for the exterior, and a golden yellow and little sail boats for the interior. The pattern is Envelope Clutch by Noodlehead. I've made a couple and plan to make a few more, it's an amazing pattern and so much fun!