My favorite part about Christmas is, without a doubt, all the lights. I absolutely adore Christmas lights! They're just so bright and festive, and they make me feel so happy inside that they must be magical.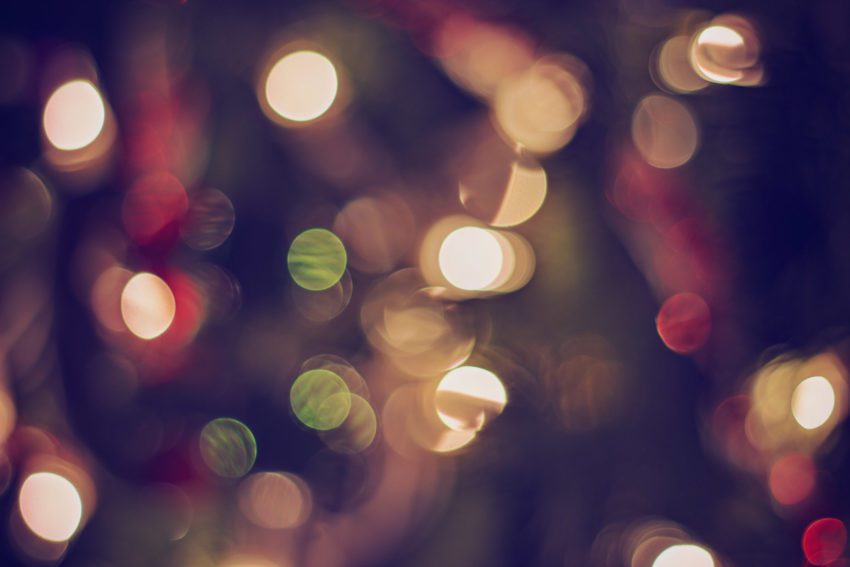 My second favorite part is a tree; largely because it's another place to put more lights, but also because I love ornaments and garlands. I also firmly believe that only real Christmas trees are acceptable.
I was really sad for a little while because I thought I wasn't going to be able to have a tree due to lack of space, but then! My boyfriend, knowing how much I love them, came up with the brilliant idea of getting a really small one and putting it on the dining room table since we never eat there anyway.
So then instead of being sad, I was excited, especially after we found cute small trees while we were out buying Christmas lights for our patio. Today I pulled down my box of tiny decorations and got to work!
That little monkey tree topper is a Russ Mini Gonga, and is older than I am. It was my dad's and it is now my favorite tree topper of all time. He's been on all the trees I've had since I've lived out on my own and he's super cute. Here is is a little closer: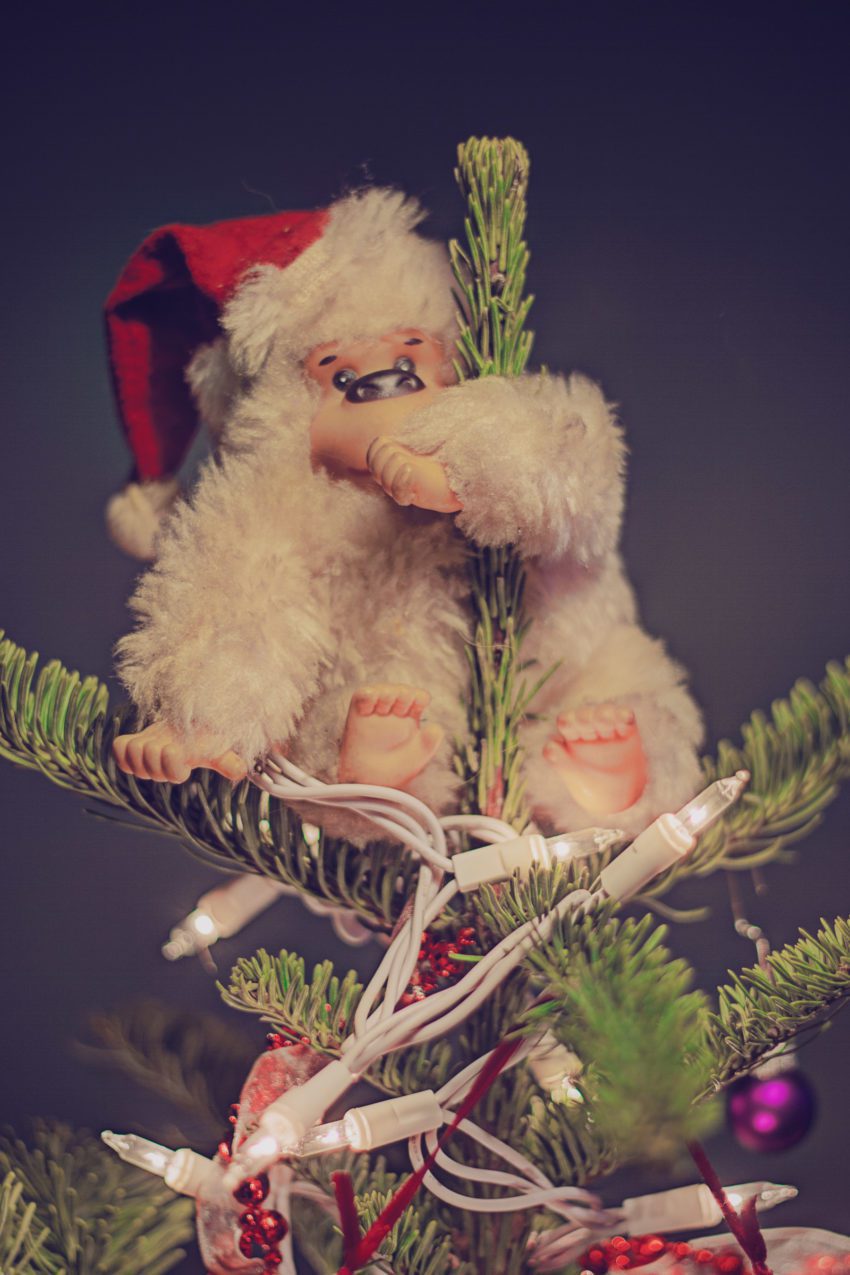 I whipped up the little tiny tree skirt earlier this week, it's reversible and has chalk snowflakes on the other site, I think I posted a picture of that side on Instagram.
Here are some photos of my other ornaments that are on the tree! Most of them are angels because that was my "theme" growing up for my Christmas stuff. My sister's things are all vintage-y and my brother's are Santa Claus. I left some space for Kevin to put some ornaments on there too, but he doesn't have any. What! It's okay though, because I got us a little set of Kevin and Katie ornaments to mark our first Christmas living together, awww :)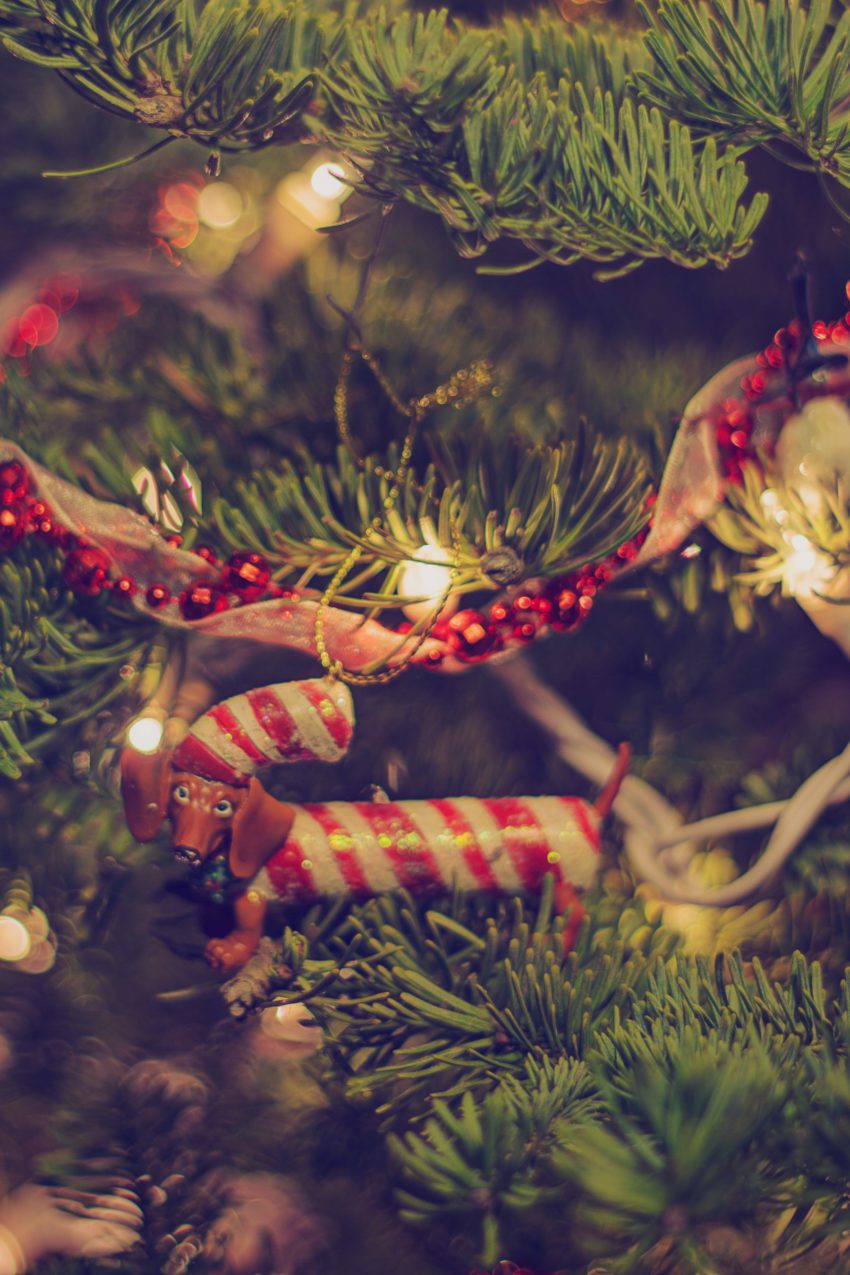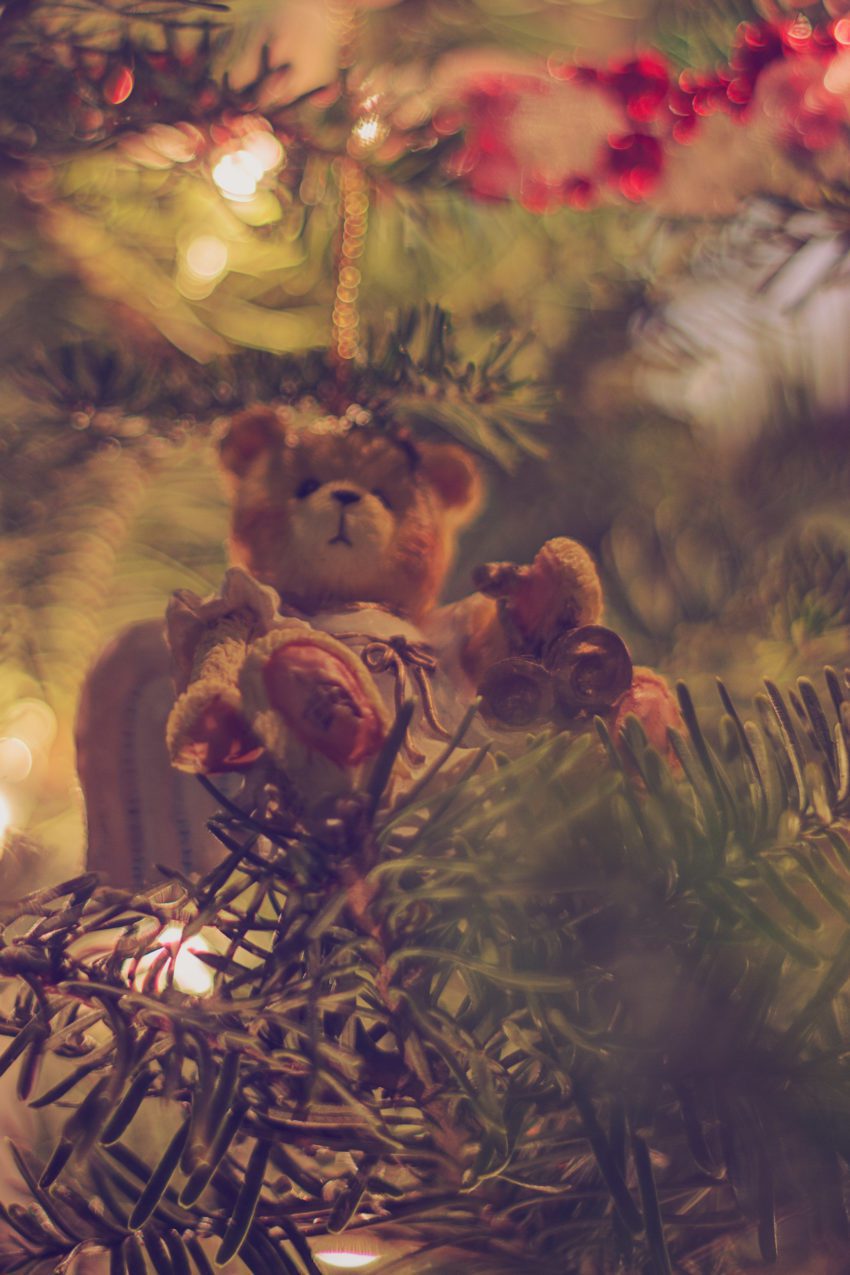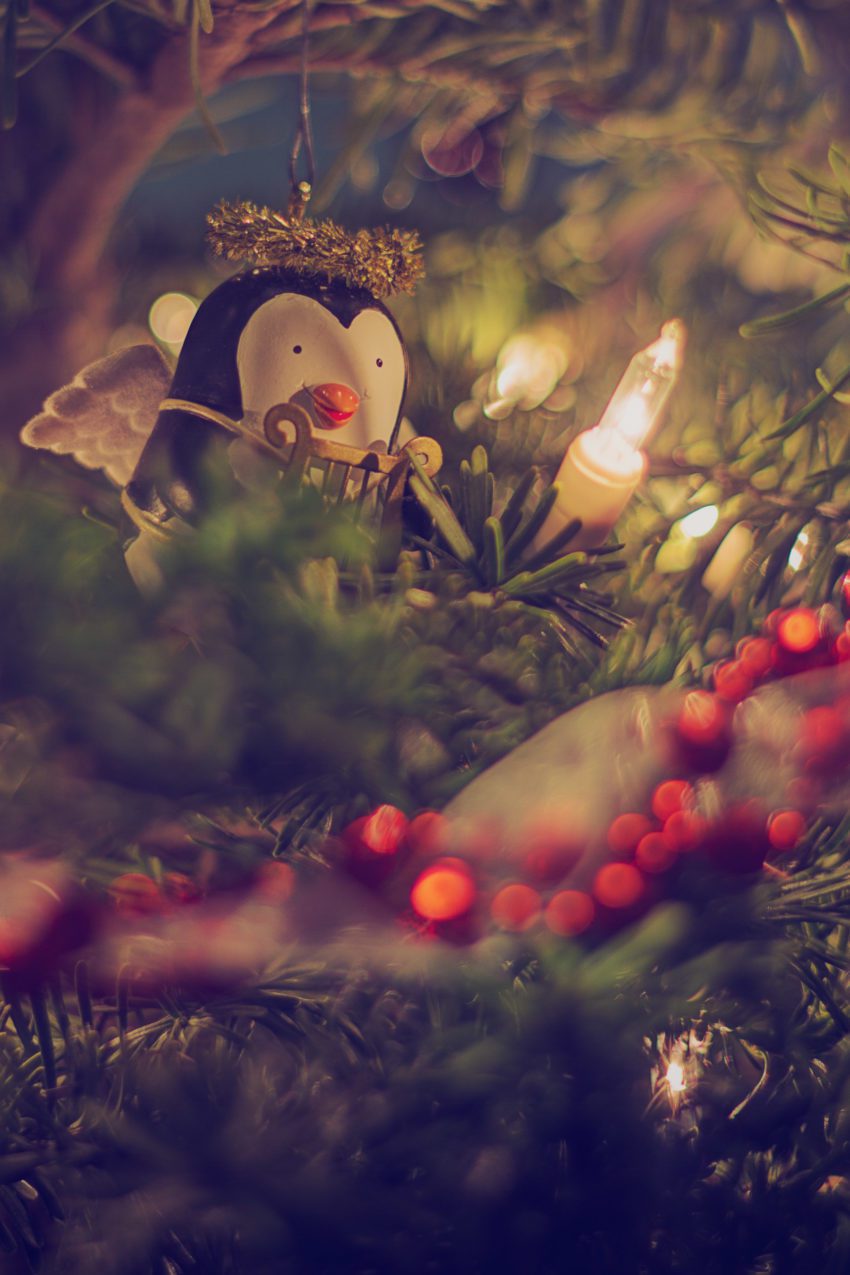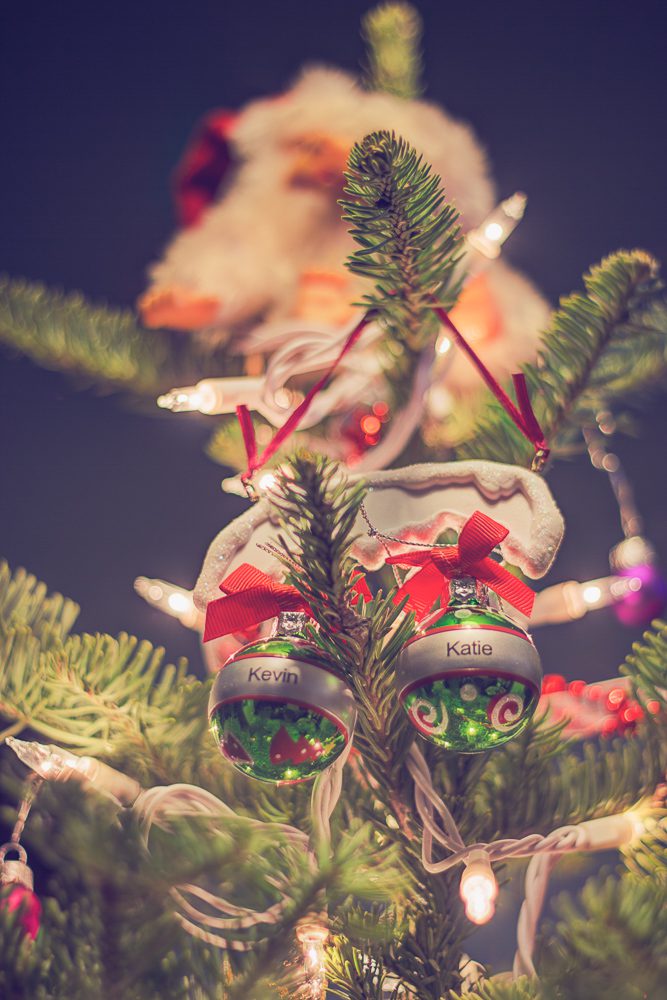 Speaking of lights and how awesome Kevin is, he did a great job making out patio look nice! Don't mind the sandbags, they're there to try to keep our patio from flooding again.. Also, don't mind the blur, it's super windy and rainy which doesn't make for crisp photos, sadly.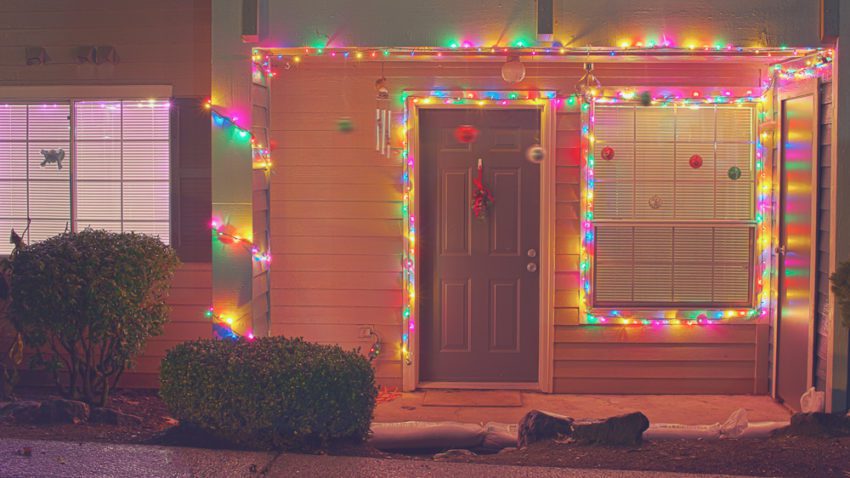 We got a later start that we meant to (or at least, later than I meant.. I think Kevin might just be indulging me), but it's finally feeling pretty festive here at the Moragnerok residence (yes, we totally made a mashup of our last names, then made it sound more mythologically epic, because that's the kind of couple we are lol!). How is your holiday decoration going?