* This post contains affiliate links, which means I may receive commissions if you choose to purchase through links I provide (at no extra cost to you). Thank you for your support!
After all that sewing for the kids, I decided I needed to sew something for myself! I had this beautiful floral fabric (Twilight Garden from Peekaboo Fabric Shop) just calling my name, and changed my mind about what pattern I wanted to make about 100 times.
I wanted something casual enough to wear regularly, but nice enough to wear out to a nice anniversary dinner with my husband.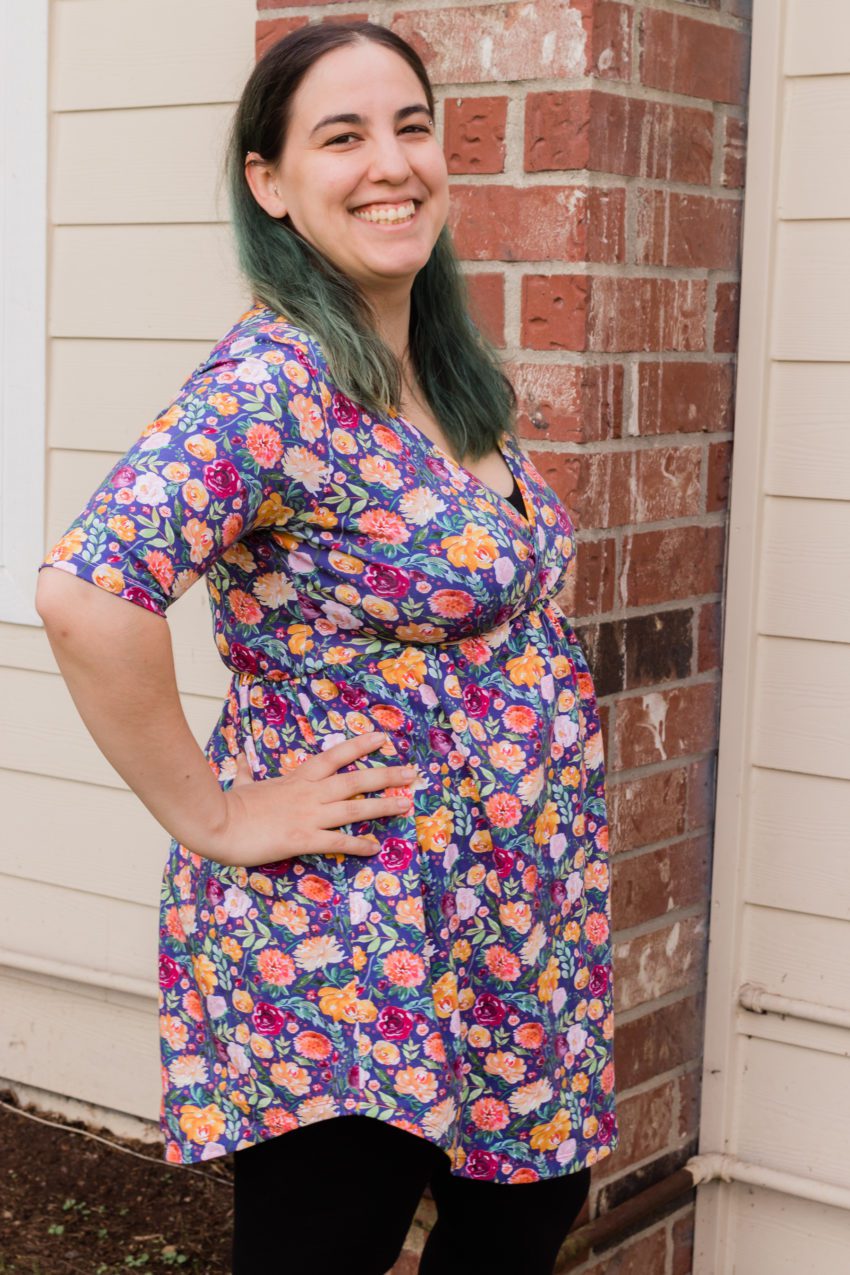 I finally settled on Melbourne Dress from New Horizon Designs. One of the other things I was looking for was something that would be easy to nurse in, and this cross over bodice won the day!
I love the length; I'm shorter than the pattern is drafted for so I did the Tunic length with no adjustments and it hit exactly where I wanted it to! Dresses with tights and boots is my jam this time of year and this turned out perfectly (even though I'm not wearing my boots in these photos).
I had a little bit of a snafu with my measurements, and long story short I accidentally made a size too big. Luckily I was able to adjust it by taking in a bit on the sleeves and bodice, and adding some clear elastic to where the skirt attaches to the bodice.
This was a fun pattern and went together pretty easily if I don't count my adjustment, I think I'll be making a few more for myself!