Coming in hot, is a little sweater I actually made ages ago and forgot to post! In retrospect I wish I had sized it up because it already doesn't fit her now that the weather is perfect for this kind of super cute little sweater.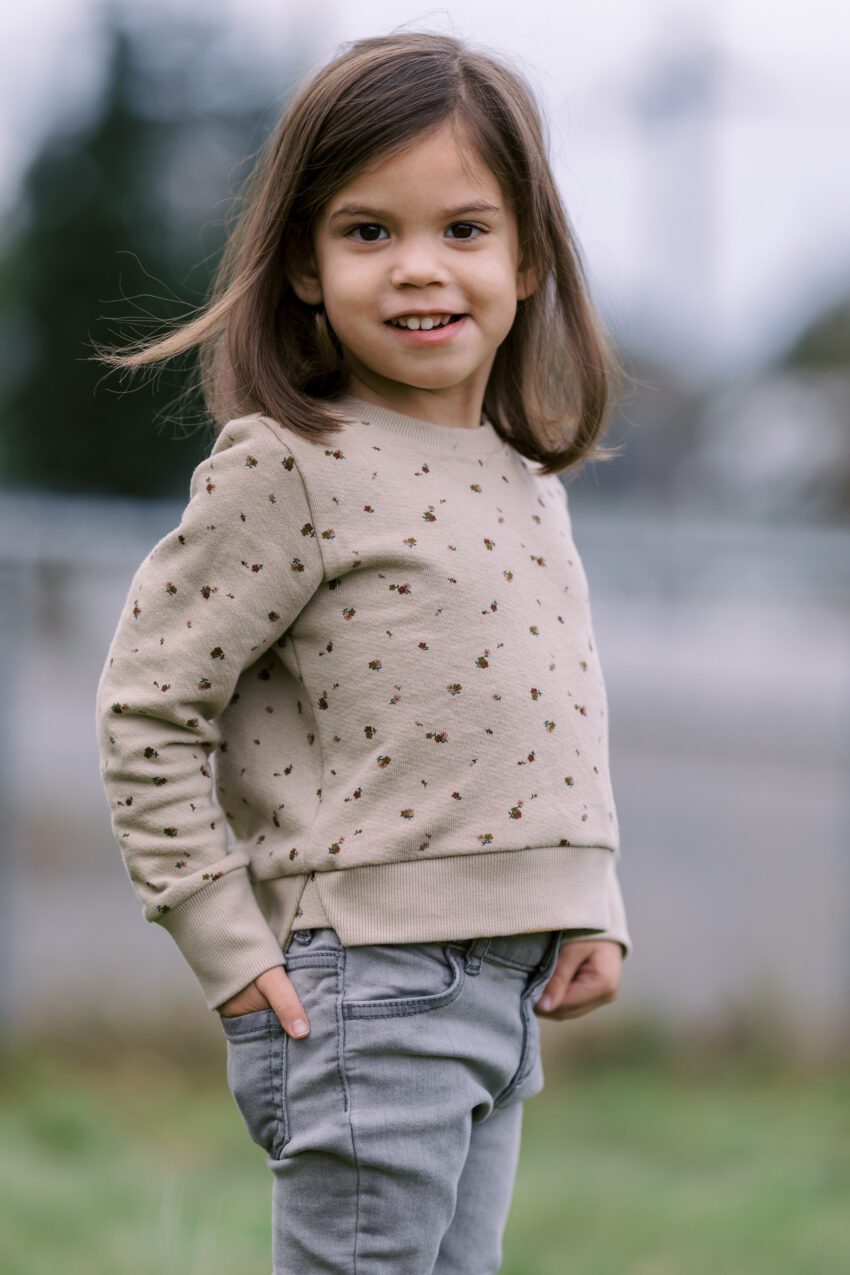 This print is the most darling little ditsy floral from Isee fabric, I wish I had so much more of this. It's such a cute itty bitty print. And look at this sassy tiny model hahaha. I miss when she posed like this.
The pattern is Set In Sweater from Lowland Kids, and it's got a really cute fit with a sweet insert in the split band. I like this pattern a lot, and will have to make Zoe a new one some time.